By Aas Mohammad Kaif, TwoCircles.net
India's new cricketing sensation Siraj went to the cemetery immediately after reaching Hyderabad on Thursday. He met his mother who is in Iddah (a period of mourning for wife whose husband has passed way). According to his brother Ismail, the cricketer paid his respects to his deceased father. The pain was visible in Siraj's eyes. His face betrayed tense emotions and it seemed that he would cry at any moment.
---
Support TwoCircles
---
Siraj, who reached the cemetry directly from the airport, was accompanied by his brother Ismail. Ismail said that Siraj returned home after 6 months and started crying on seeing his mother.
Siraj, who has become a new cricket hero of the country, is rueful that his success was not witnessed by his father, nor could he see his father for the last time before the latter's death. If he was alive, Siraj's father must have been proud seeing that the whole city is waiting for his son's arrival, but unfortunately he couldn't. Even the roads were longing for Siraj's welcome on which Siraj's father used to work hard by driving a rickshaw so that his son can play cricket.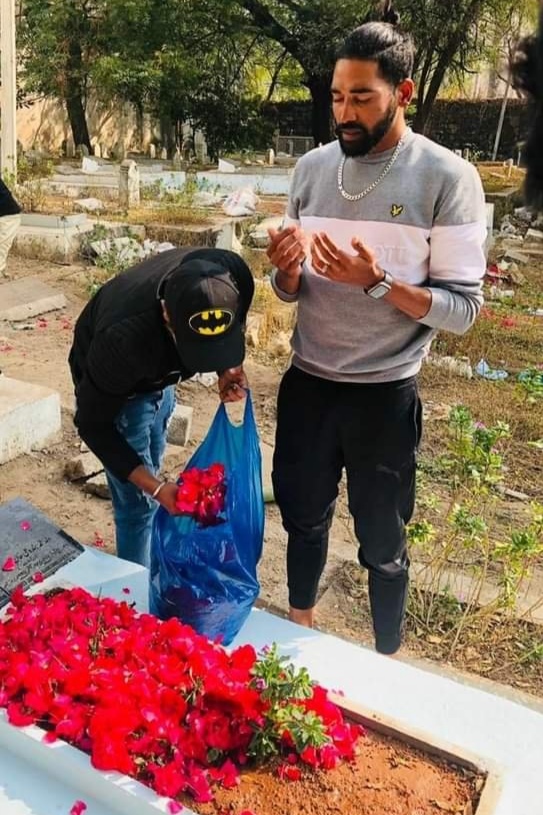 As Siraj arrived in Hyderabad, there were dozens of media crews following Siraj from the airport to his house and to the cemetery. He was not alone. Everyone, including this reporter, wisher that Siraj's father could see this and his mother too. The young Siraj, who visited Australia two months ago, was not the Siraj he used to be. In the last two months, he saw a completely different world and his life changed drastically. His brother Ismail said that the dream of his father was to see Siraj play test cricket for India. "Abbu's dream was fulfilled but he could not see it," said Ismail.
The 26-year-old Mohammad Siraj was the highest wicket-taker for India in the recently concluded Test series against Australia. He took 13 wickets in three test matches of and the five wicket haul in the second innings at the Gabba in the decisive final test match laid the basis for India's historic victory. His success is the talking point among cricket lovers of the country. He is being praised across the country for his gritty performance down under. He has emerged as a new role model for the country's youth.
All the young players of the Indian cricket team, who had been facing injuries, performed brilliantly. The top 8 players dropped out of the team and the 'boys', with a passion of not giving up, washed away a team like Australia at their home turf. Especially in the final test match, the result was completely opposite to the expectations. The inexperienced but enthusiastic bunch of players defeated Australia to win the Border-Gavaskar Trophy. And fast bowler Mohammad Siraj has emerged as the biggest hero in the team's performance. Having played just two Tests, he led India's bowling attack. When he reached Hyderabad on Thursday morning, there was no crowd at his house due to the pandemic but movement of people was constant.
Hyderabad local social activist Mohammed Shafi said that while Hyderabad has seen big cricket players like Mohammad Azharuddin, Sania Mirza and VVS Laxman, but the respect and love Mohammad Siraj is getting has its own importance.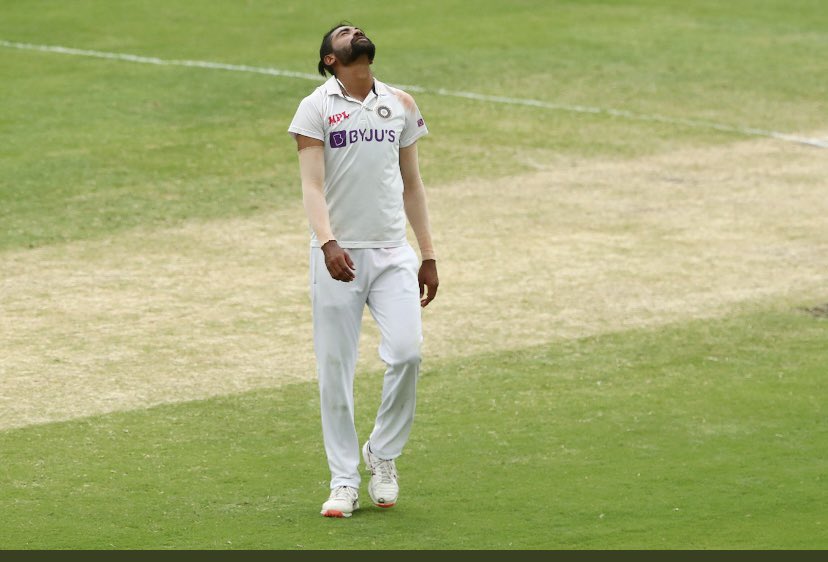 Siraj's story is different from the others. He comes from a poor family. His father used to ride a rickshaw on the same road where people are speaking about his success.
Siraj's family was huge and meeting expenses was difficult. He got lucky by chance but as it is said, luck favours the brave. His father died during his son's first test series. He was under stress. He faced racism. It happened again and again. But it didn't break his courage. One cannot just call him a normal player. Siraj is a cricketer who was fighting his battles both on and off the field. One must fight vigorously no matter how hard it gets. This is the lesson we should learn from Siraj and this is why he is special.
In Australia, Siraj could not control his emotions and wept when the national anthem was played in the Sydney Test. He later said that he had remembered his father and wished his father had seen him playing for the country.
Siraj is fondly known as Mian Bhai. His nick name is on everyone's lips these days. He is being talked about as an inspiration for the Muslim youth. It is being said that in the present situation there is an atmosphere of despair among the Muslim youth and they should consider Siraj as a role model and they should take a lesson from Siraj that whatever the situation may be, they can be heroes.
Mohammed Omar, an advocate and an expert on Muslim affairs, says that Siraj faced racial comments more than once. "His senior players were injured and the team's bowling burden was on his shoulders in a short period of time. With this, there was pressure on him that if he does not play well, he will not be able to come back again. After so much pressure, he kept up the spirits," he said.
The lesson that Siraj teaches us is that in the midst of difficulties, Muslims should avoid being negative and give their best. Siraj is the living embodiment of this lesson and he has taught this lesson in just two months.
SUPPORT TWOCIRCLES
HELP SUPPORT INDEPENDENT AND NON-PROFIT MEDIA. DONATE HERE