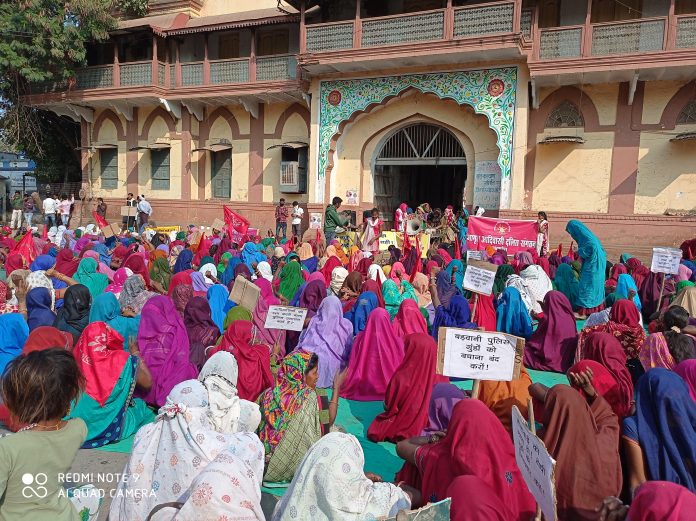 The Adivasi women issued a stern warning to the government and administration, declaring that should they fail to take action on those responsible for this atrocity and those involved in its cover-up, they would have no choice but to launch a wider full-fledged agitation for their rights.
Suchitra, New Delhi
---
Support TwoCircles
---
New Delhi: Over a thousand Adivasi women gathered in Barwani, Madhya Pradesh on February 17 to demand the arrest of 20-25 men who had barged into an Adivasi home falsely accusing them of organizing religious conversion, allegedly molested young girls and attacked an 8 months pregnant woman, who suffered a stillbirth as a result. In a country that falls behind in maternal healthcare, especially among marginalized groups, it's shocking that this event went unnoticed.
Comprising of mostly non-Adivasi and upper-caste men from nearby villagers, the group seemed to be affiliated to RSS, the Adivasi women alleged.
On the evening of December 31, 2020, while family and friends of Sardar, an Adivasi of Dewda village in Thikri of Barwani district in MP had gathered to prepare for New Year's eve celebrations. As per him, a mob of 20-25 men barged into his home accusing them of religious conversion. They took their mobiles and attacked the assembled community members and friends including women and minor girls. According to the family, an 8-month pregnant mother, Lilabai, at the time of the attack, was thrown to the ground and hit in the stomach. Lilabai went into labour while being transferred to the nearest hospital and gave birth to a stillborn son before arriving at the hospital.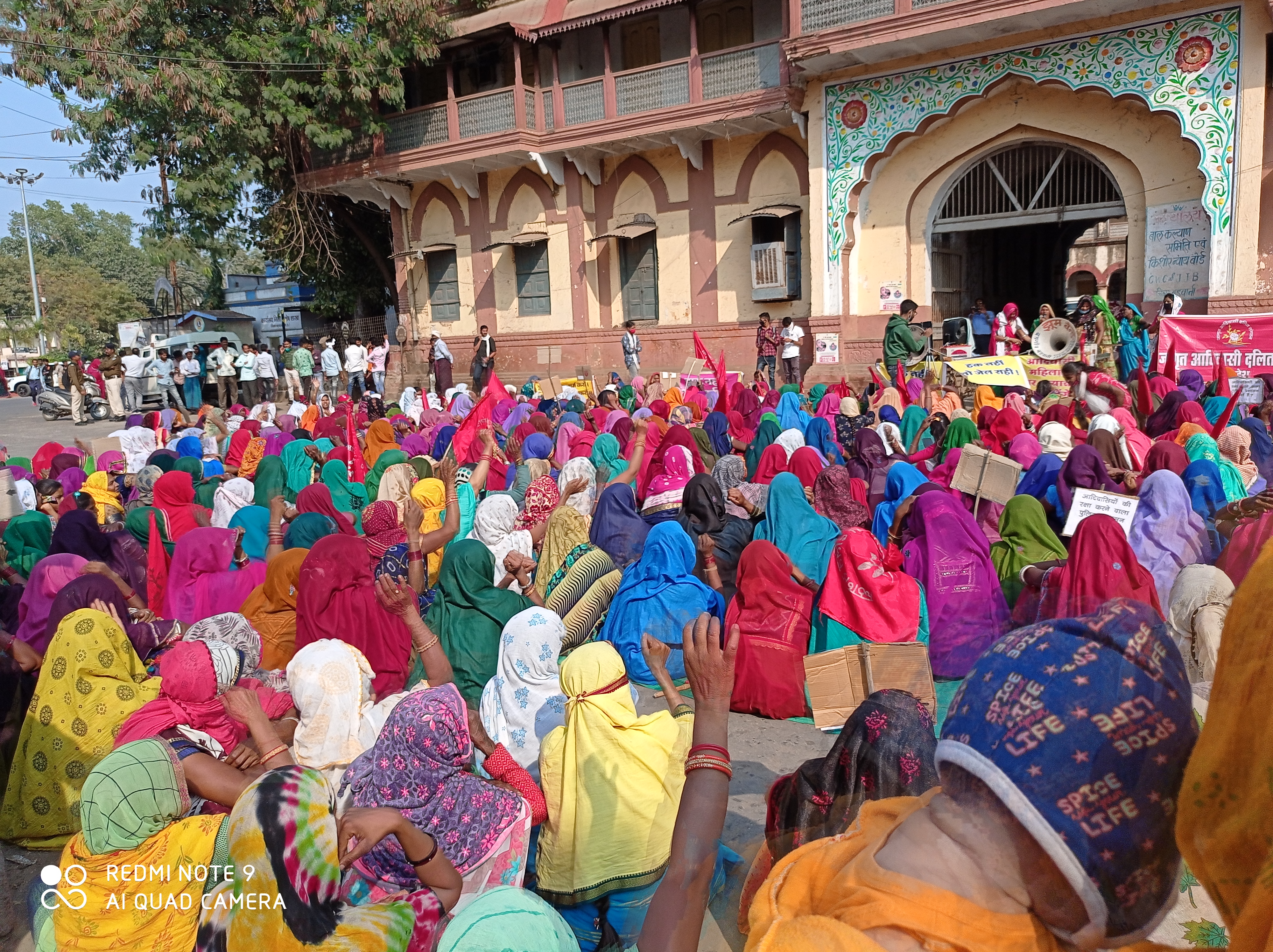 Despite receiving death threats against registering a complaint, the family approached the police on the day of the attack. The Thikri police, however, refused to register an FIR and made the family wait for two days before finally asking the family to write the complaint themselves. No action has been taken to date.
Asserting that such attacks were a direct assault on all Adivasi women and the whole of Adivasi society, protestors in Barwani demanded that the accused be arrested under the Atrocities Act and relevant sections of the IPC. They also demanded action against the police for protecting the perpetrators.
"What kind of religion would permit a person to perform such an inhumane attack? How can we be converted when we are already Christians? These men must be punished for Lilabai's unborn child and Adivasi women's security," says Nasri Bai, a grassroots activist from Jagrit Adivasi Dalit Sangathan.
"Madhya Pradesh's South-East regions with areas like Jabua, Alirajpur, Barwani etc, have had a predominance of saffronisation because those regions were bordered by primary strongholds of RSS machinery in Gujarat," says Rameshbhai, an activist of Ekta Parishad.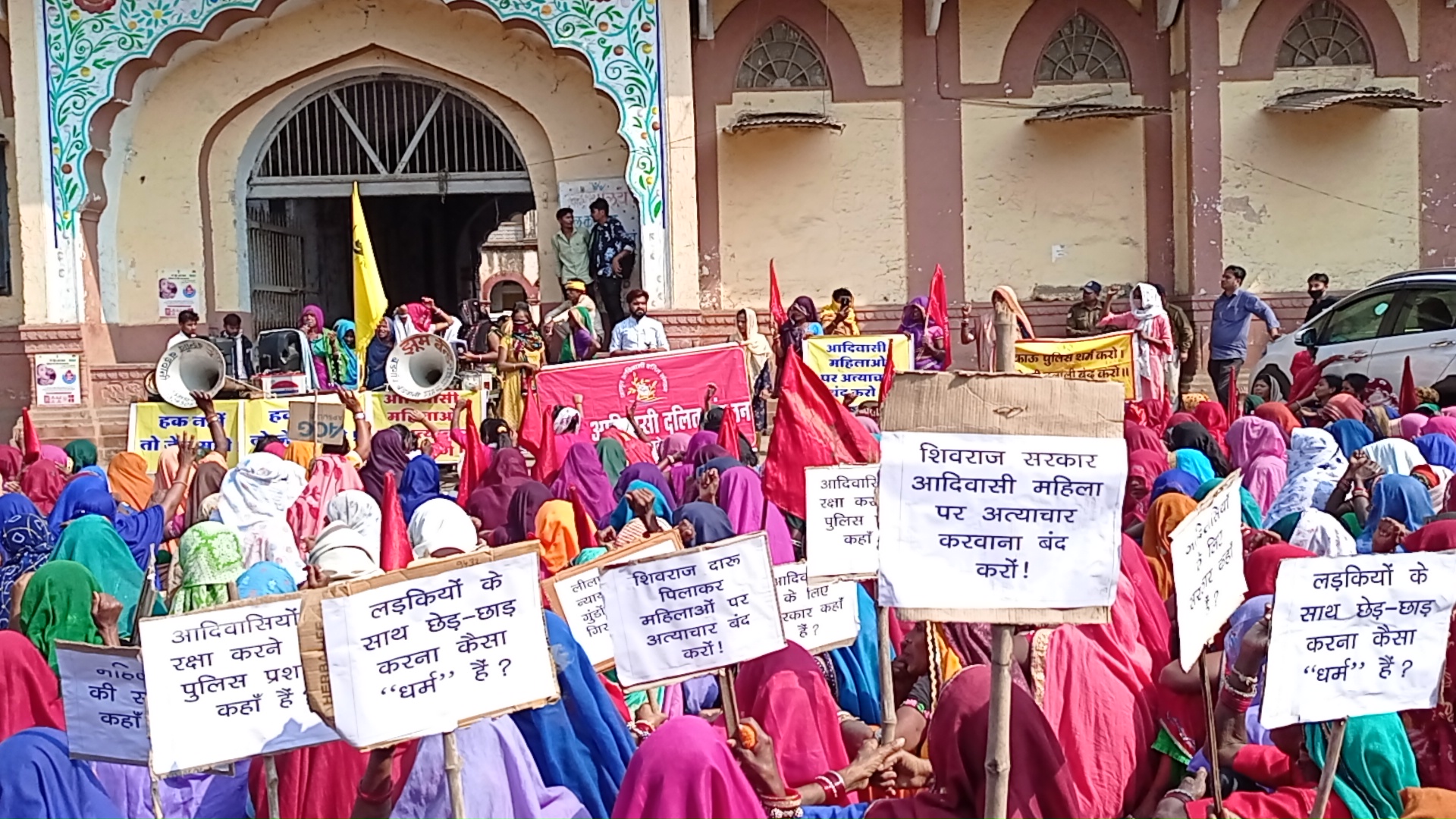 In recent years, however, the dominance of religious tensions have increased.
On Feb 7, 2021, another incident of such violent Hindu nationalism was observed in an area not far from Barwani. On Hindu Janjati Sangathan's allegations that Christian missionaries have been practising conversion in tribal-dominated Alirajpur and Jhabua region for a considerable time, Udaigarh police in Alirajpur district jailed a Christian priest and two women for approaching and converting family members of particularly vulnerable tribal groups (PVTGs) to Christianity.
The BJP government in 2003 led by Uma Bharti was also responsible for reprehensible attacks on the Adivasi Christian community. A young girl was found raped and murdered in the Catholic Mission compound in Jhabua. Groups associated with the fundamentalist Hindu Jagaran Manch blamed the crime on the Church and instigated a series of attacks on Church personnel and premises. Even after Manoj Jadhav of Bajrang Dal admitted to the crime, the minorities were systematically targeted – their homes were burnt, their property was looted and vandalized and their religious effects desecrated – with the primary objective of teaching the Christian community a lesson. This surge in anti-Adivasi violence and the conversion bills passed point to a serious mishandling of the crimes by the police administration.
"More than two months have gone by, not only is it absolute police inaction, we are also being told to back away from agitating against this, or we will be attacked too. We have received death threats, but the police do nothing. They know the law and we need them to act now," Loya Bai, an activist from Jagrit Adivasi Dalit Sangathan told TwoCircles.net.
However, despite the personal threat to the safety of the Adivasi women and the forcible entry and rummaging off the host's house by this violent mob, the loss of Lilabai's unborn child, no First Information Report (FIR) has been registered till now against the accused upper-caste, non-Adivasi perpetrators.
Lilabai's older child is intellectually disabled, making the loss of the unborn child even more tragic and poignant for her and her family, as the protestors repeatedly pointed out.
Women from several Adivasi Sangathan's (organizations) raised slogans of "Lilabai ko Nyay Do!" [Justice for Lilabai!] "Doshi Gundon ko Giraftar Karo!" [Arrest the Hooligans!].
The protesting women said that an FIR should be filed against the culprits under the applicable sections of the IPC and the SC/ST (Prevention of Atrocities) Act and said they want the administration to know that they would be responsible for whatever has happened to Lilabai and her family, who have been threatened with death. "We will treat an attack on them as an attack the whole of the Adivasi community," Nasri Bai said.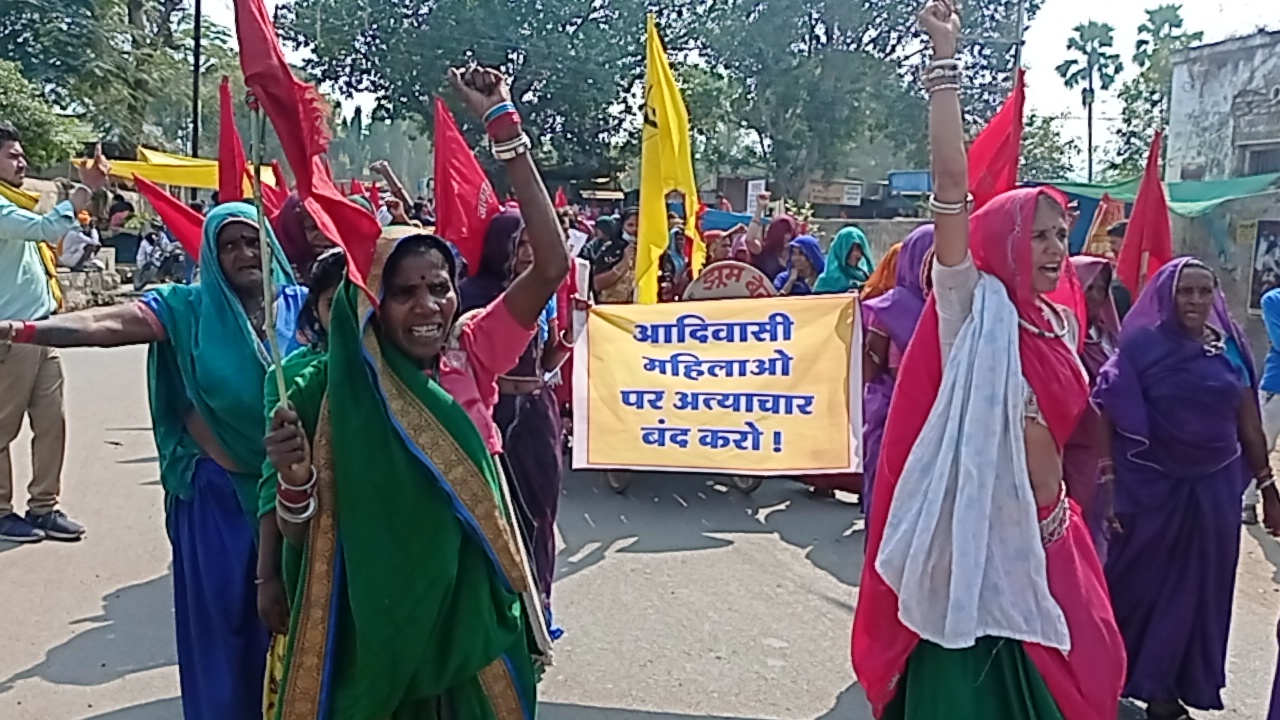 The district police department is attempting to defend its negligence by claiming that they are "trying to investigate" the situation. However, the failure to apprehend the accused is a direct violation of Section 18 (A)(1)(a) of the SC/ST (Prevention of) Atrocities Act, which states that "preliminary investigation shall not be needed for registration of a First Information Report against any citizen." By not filing the FIR, the officials also opened themselves up to prosecution under section 4 of the act for willful neglect of duty. Furthermore, the Barwani police department is in breach of several Supreme Court rulings, which say that the police cannot fail to file an FIR by arguing that they need to conduct a preliminary investigation or that the allegation is untrue (Lalita Kumari case etc). The Supreme Court ruled in Arumugam Servai v. the State of Tennessee that, "if it is found that they do not immediately arrest the perpetrators and those involved and institute criminal proceedings against them" in cases of atrocities, the District Magistrate/Collector, SSP/SPs of the area, as well as other authorities concerned should be disqualified, charged, and be subject to departmental investigation.
The women issued a stern warning to the government and administration, declaring that should they fail to take action on those responsible for this atrocity and those involved in its cover-up, they would have no choice but to launch a wider full-fledged agitation for their rights.
SUPPORT TWOCIRCLES
HELP SUPPORT INDEPENDENT AND NON-PROFIT MEDIA. DONATE HERE