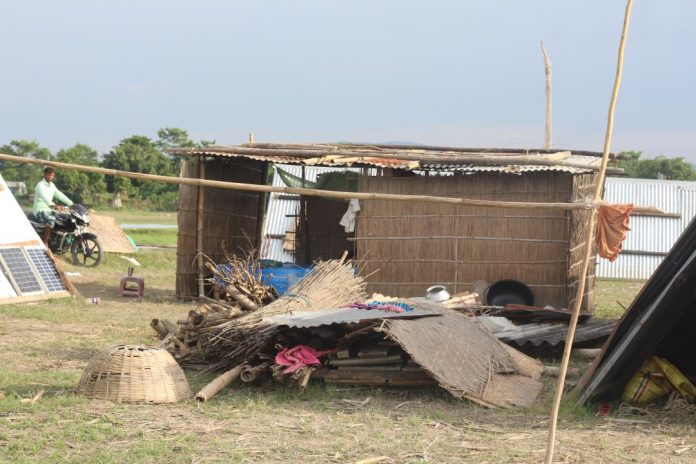 The Darrang district authorities in Assam have taken over the farmland of over 250 Muslim families in Niz Shalmara village and asked them to vacate their homes by October 15. The government plans to set up an 'agricultural product' on the land, which as per them will help "indigenous youth" to gain employment. The locals of the village have resented the latest move of the Assam government and demand proper rehabilitation. 
Mahibul Hoque | TwoCircles.net
---
Support TwoCircles
---
ASSAM – Around 250 Muslim peasant families in Darrang district's Niz Shalmara village, adjacent to No 1 and No 3 Dholpur villages, where two farmers were killed in police firing on September 23, on Wednesday expressed resentment against the district administration's taking over their farmland for the 'agricultural project' which the Assam government plans to set up at Gorukhuti area under the Sipajhar revenue circle. 
According to the villagers they have been asked to relocate by October 15 to the Borbari area, the place which as per them "gets inundated and up to 10 feet high water submerges the whole place during the rainy season."
Residents complained to TwoCircles.net that the "district administration has not demolished their houses but tilling the land which they were cultivating." They alleged that they have not been served any written notice. 
Locals from the area told TwoCircles.net the district administration's move to take over the land at Niz Shalmara village and remaining areas of Dholpur has intensified during the last few days.
"After the evictions at No 1 and No 3 Dholpur villages and killings of Moinul Hoque and Sheikh Farid, they (district administration) have not evicted us but they are tilling our land. Due to this, we have not been able to do any sowing activities amid this peak season," 37-year-old Moinal Hoque said.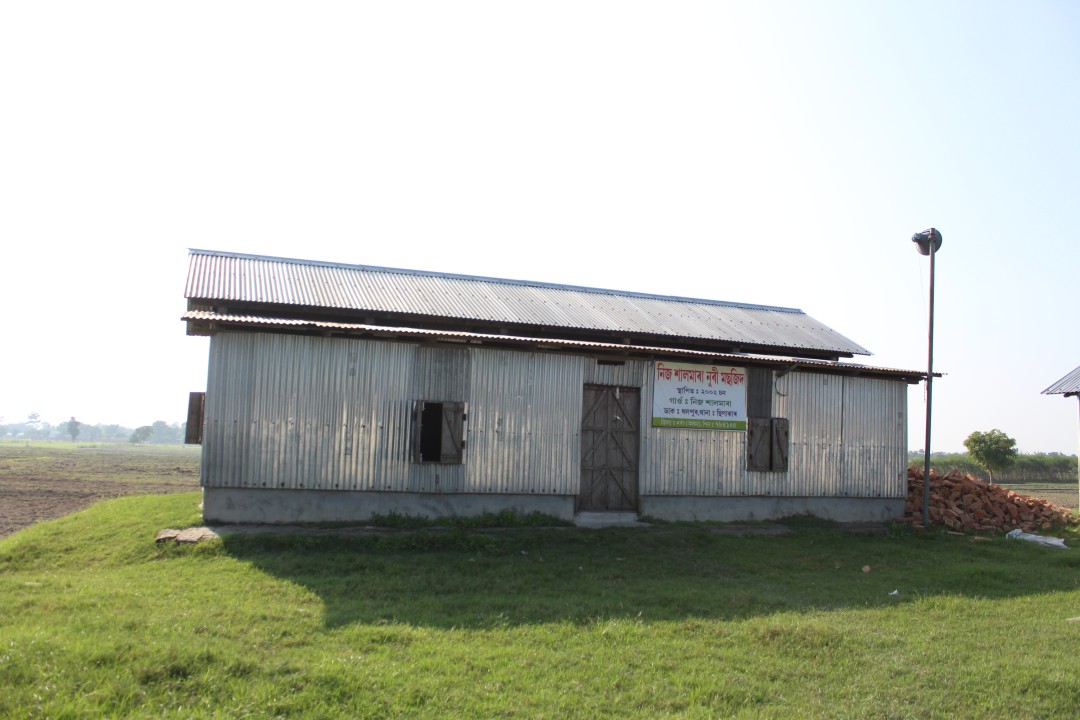 Since the first round of evictions on September 20 and 23, the authorities have continued expansion of the agriculture project at the area where, according to government estimates, 77,000 bighas of land (30,800 acres) have been encroached upon by Muslim families. 
This claim is contested by the locals who migrated to the area four to five decades ago due to erosion induced displacement. "Hardly 21,000 bighas of land exists here and rest of the land has already been eroded by the Brahmaputra," they maintain. 
"We are farmers, and carry out agricultural and allied activities. Now the government has ploughed all the land where we graze our cattle? Without cattle and agri-produce to sell, how will I manage the lives of 10 members of my family?" lamented Akkas Ali, who used to grow perishables such as cabbage, brinjal, cauliflower etc. on 5 bighas of land.
In the village, where three Anganwadi centres and three primary schools cater to the educational needs of the children, young and old farmers expressed similar concerns like that of Akkas. "If we do not get land to cultivate, we will have to face a famine-like situation," Ajibar Rahman, who is in his early 20s, said.
The area of Niz Shalmara village falls under the Gorukhuti agriculture project, and the village has around 1200 bighas of land and is prone to floods during the monsoon season. 
As per the Assam government plan, the project would give employment to "indigenous" youth in the community farm while traditional Muslim dwellers have been asked to relocate to another place.
Meanwhile, community members have been trying to negotiate for peaceful resettlement of villagers with the district authorities since the government tractors started tilling the land cultivated by the families.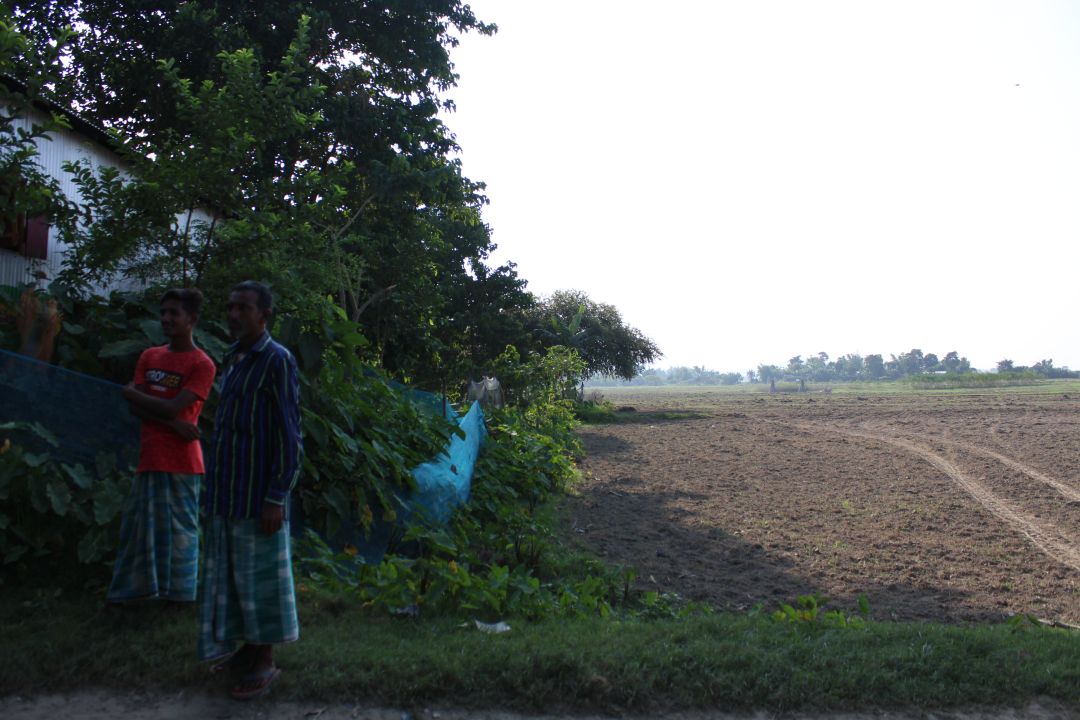 On October 8, circle officer Kamal Sarma met with villagers and suggested that the families shift to a nearby place as soon as possible. 
As the villagers are demanding a better place and complained that no notice had been served to them, Kamal Sarma said, "Issuing notices for eviction is not necessary now and we have been verbally telling the people to relocate so that they get adequate time to shift," adding, "Though any settlement has not been formally announced, we are trying to provide educational and other needs of the displaced families this time on humanitarian grounds."
"Without land to cultivate and rare livestock, it will be like a death sentence to us. As we are bonafide citizens of this country and have our names in the NRC, we should be given proper rehabilitation before our houses and farming land are taken away," a villager from Niz Shalmara said, requesting anonymity.
Earlier on September 20 and 23, around 1200 families from No 1 and 3 Dholpur villages were uprooted from 4500 bighas of land they were cultivating for the agriculture project. The families received eviction notices at midnight before the eviction day. When the district administration started demolishing houses, people started protesting and police responded by opening fire, killing Moinul Hoque and Sheikh Farid and injuring fifteen others.
SUPPORT TWOCIRCLES
HELP SUPPORT INDEPENDENT AND NON-PROFIT MEDIA. DONATE HERE