Following the death of senior separatist leader Syed Ali Shah Geelani on Wednesday night, the entire Kashmir valley was shut and phones and internet services suspended. The valley continues to remain shut.
Auqib Javeed | TwoCircles.net
---
Support TwoCircles
---
Srinagar:-  The authorities in Kashmir imposed a strict lockdown and subsequent restrictions in the valley on the second day following the death of veteran Kashmiri leader and iconic figure in the separatist political camp Syed Ali Shah Geelani.
Geelani was buried at a local graveyard near his Hyderpora home in Srinagar in the wee hours on Thursday in a quiet funeral organised by authorities, amid tight security and restrictions with internet services by and large snapped in Kashmir.
Eyewitnesses said that the burial was completed by 4:45 AM on Thursday in presence of a small group of people at the graveyard 300 meters from his residence.
Meanwhile, restrictions were imposed throughout the Valley to prevent people from marching to Srinagar and there was heavy deployment of government forces to thwart any untoward incident.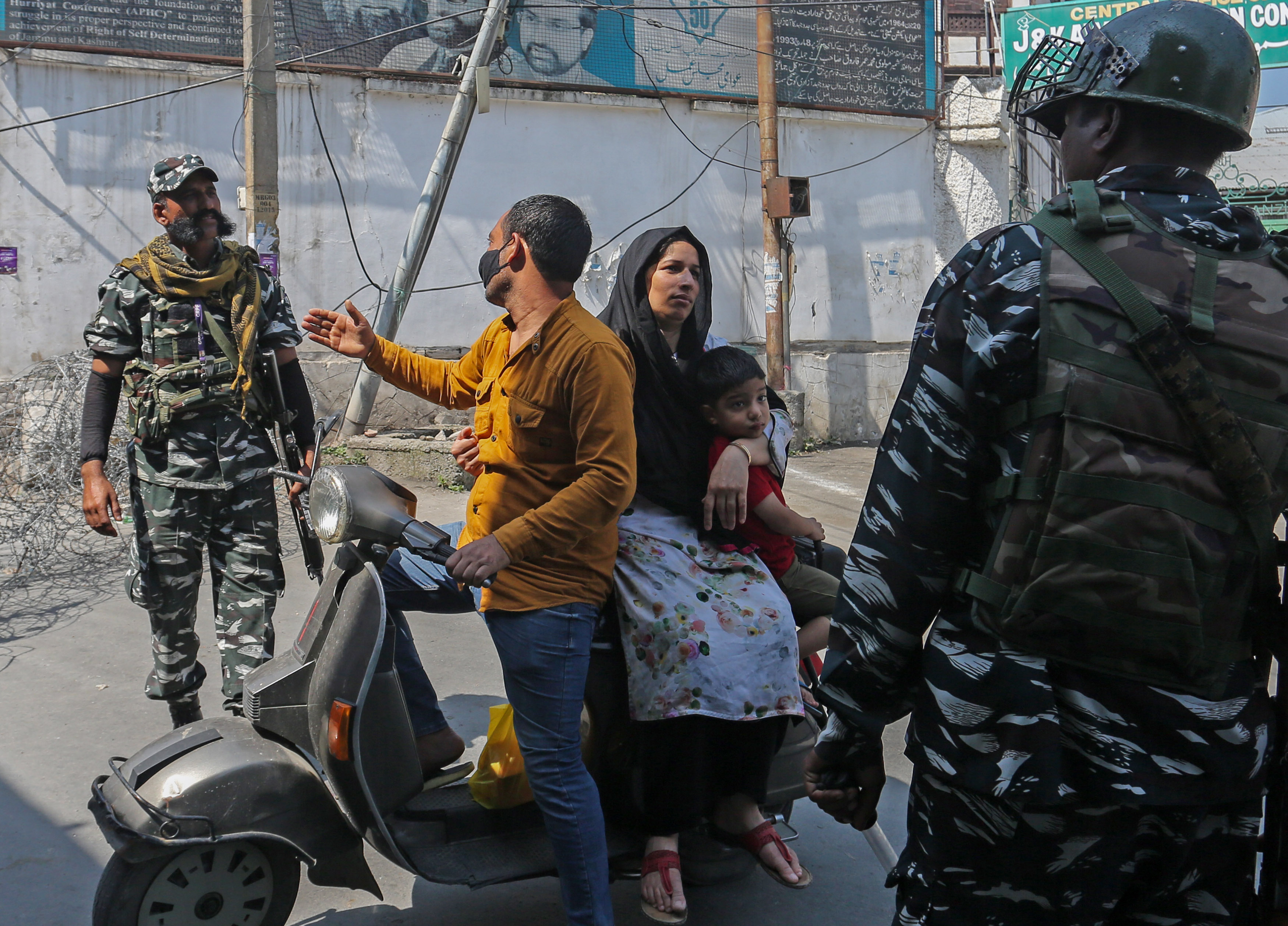 The officials said the curbs were intensified in downtown (old city) and some uptown parts of the city here in view of the Friday congregational prayers.
While the roads leading to Geelani's residence in the Hyderpora locality remained sealed, barricades were put up in other areas to stop the movement of people, they added.
Government forces have been deployed in strength in the city and elsewhere to maintain law and order, the officials said.
Mobile phone services except for the postpaid connections of BSNL continued to remain snapped, while mobile internet services also remained barred to avoid rumour-mongering.
However, Inspector General of Police Kashmir range, Vijay Kumar,  said that the mobile voice-calling service and broadband services on all platforms will be restored at 10 pm tonight.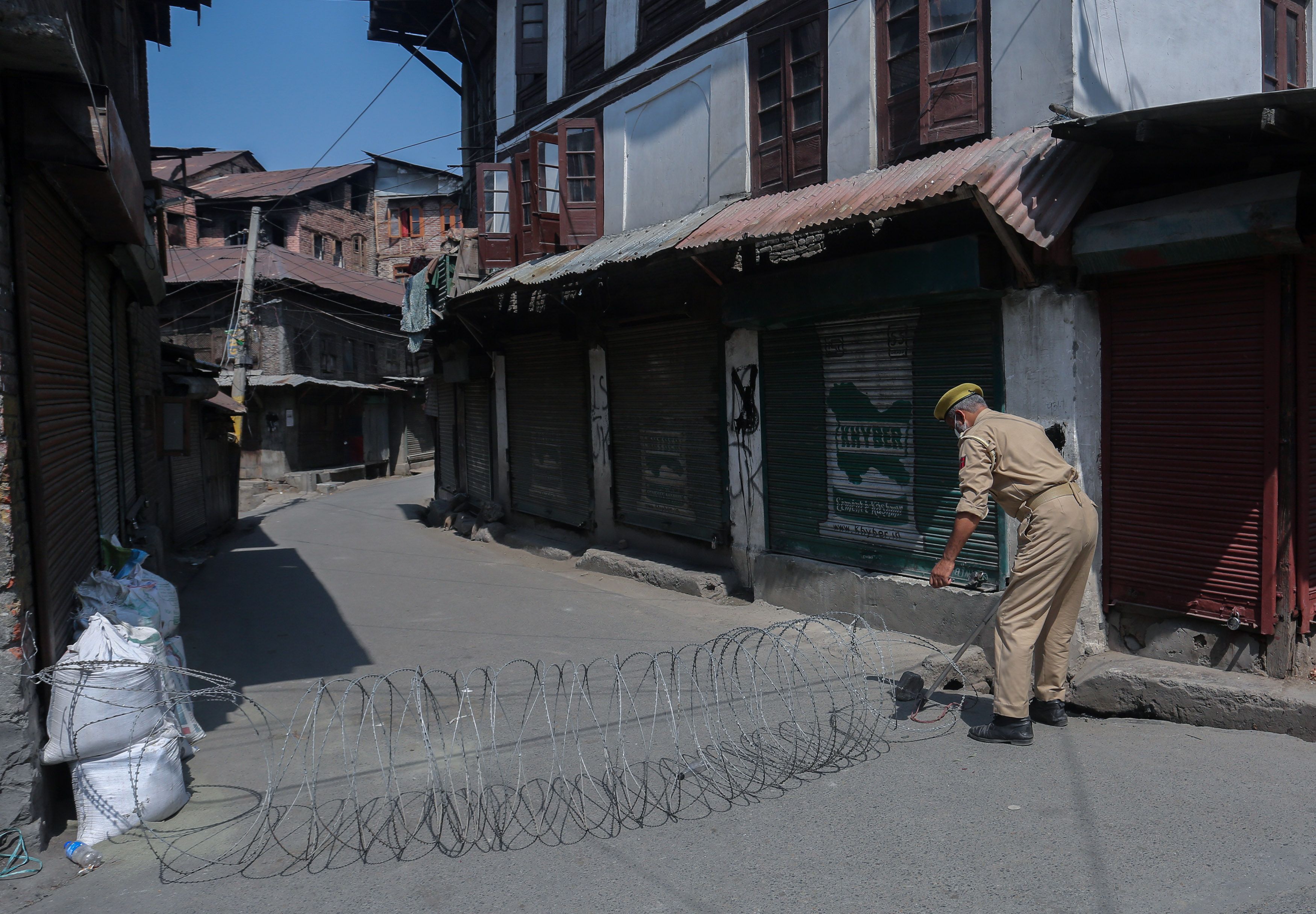 "So far the situation remained peaceful & under control. Thanks for the public's cooperation in maintaining law & order. Mobile service (voice call) and broadband of all TSPs shall open from today evening at 10pm: IGP Kashmir," Kashmir Zone Police wrote on its official twitter handle.
The officials said a review of the situation will be done after the congregational prayers and a decision will be taken on whether to lift the restrictions or not.
On the first day, Police on Thursday said the situation across the valley was peaceful and no untoward incident was reported from anywhere.
A police spokesperson said some vested interests tried to spread baseless rumours about a "forcible burial of SAS Geelani by police".
The veteran Kashmiri leader was suffering from a kidney disease for over two decades, besides other age-related issues, including dementia.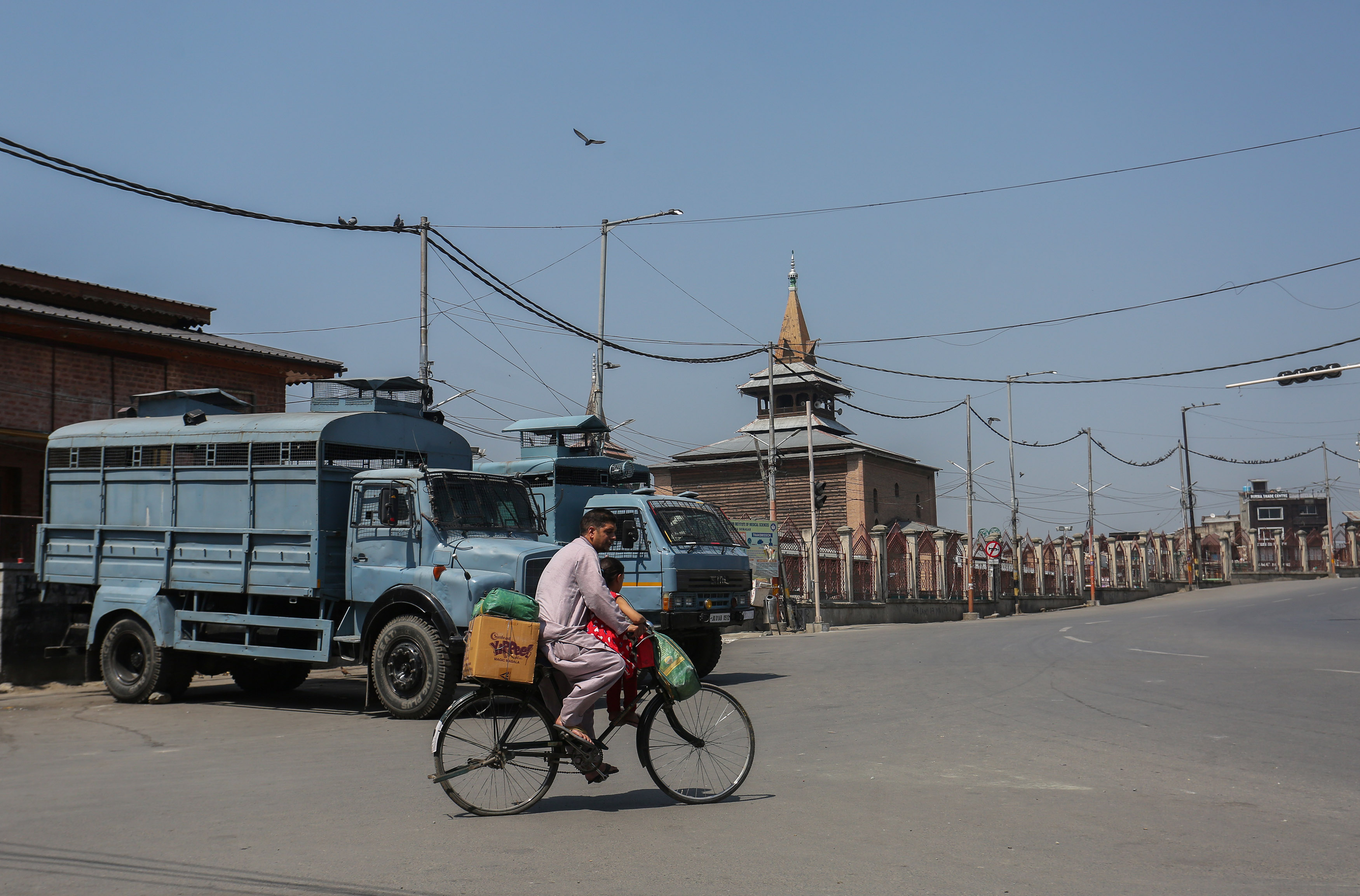 Police in riot gear backed by paramilitary personnel moved out on the streets of Srinagar and other major towns of Kashmir on Thursday night immediately after news broke that veteran separatist leader Syed Ali Geelani had passed away.
At many places, eyewitnesses said, the government forces had placed barricades and laid razor wire to restrict the movement of people and vehicles. At many intersections forces had used armoured vehicles to block the road.
In Srinagar the atmosphere was by and large relaxed with uptown areas witnessing movement of private vehicles. There were reports of sporadic incidents of stone pelting on police and CRPF from a few pockets of the old city on Thursday evening but the situation remained largely peaceful.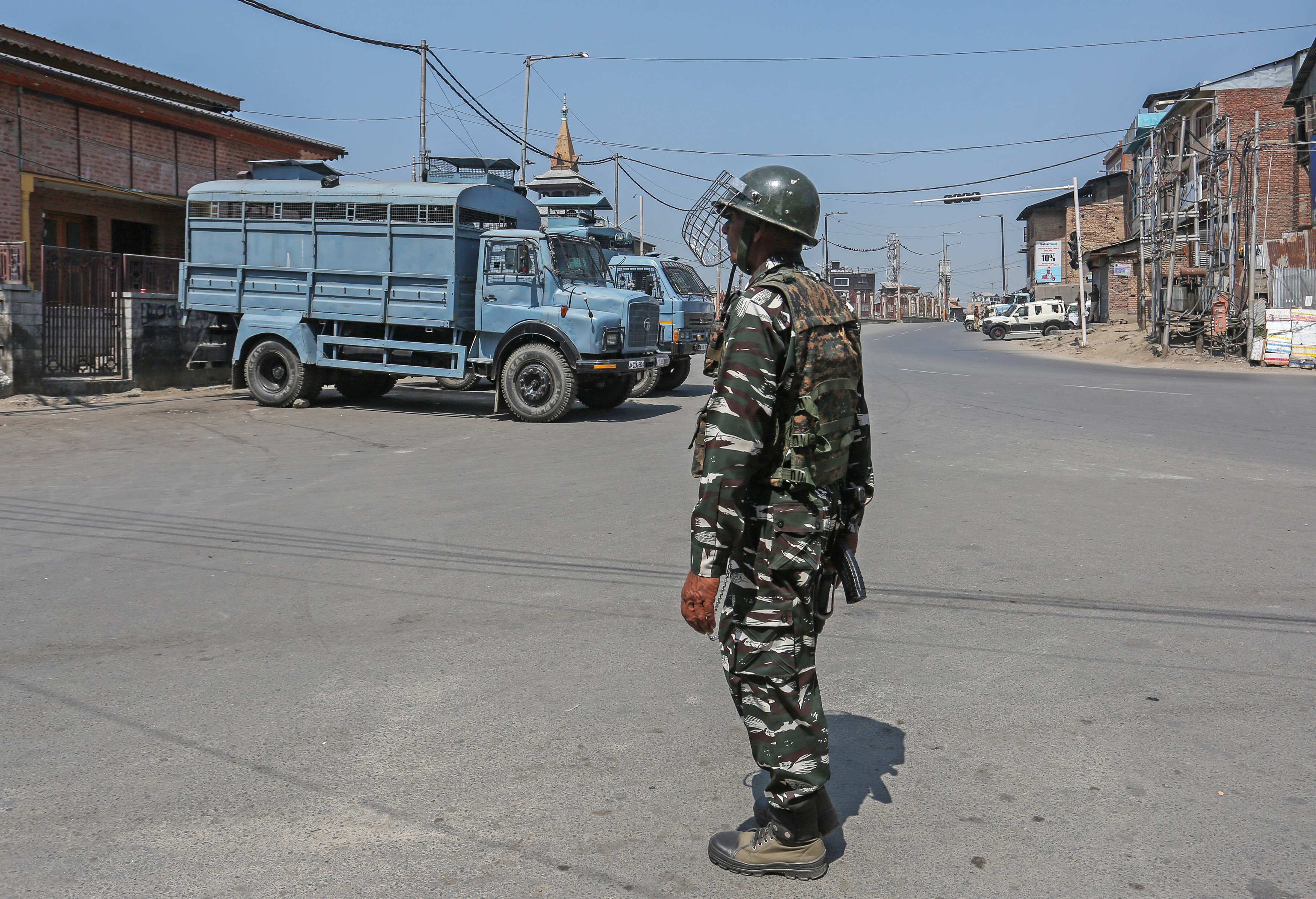 According to reports from north Kashmir, security measures were put in place to thwart any attempt by people to reach Srinagar or to stage protests over Geelani's death. Sopore, considered to be the bastion of the deceased leader, was placed under a thick blanket of security.
Baramulla town too was placed under severe restrictions and all roads leading to the Old Town were sealed with spools of razor wire, eyewitnesses said.
SUPPORT TWOCIRCLES
HELP SUPPORT INDEPENDENT AND NON-PROFIT MEDIA. DONATE HERE