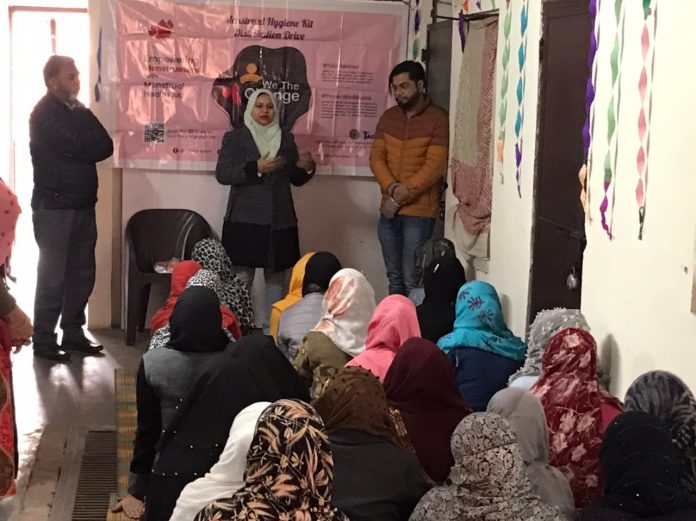 The objective of Farheen Naaz's organisation is to break the taboo that has been built around menstrual hygiene since ages and normalise period talk, which is frequently hushed by elders in most Indian households.
Suchitra | TwoCircles.net 
---
Support TwoCircles
---
NEW DELHI — During the first and second wave of Covid-19, Farheen Naaz was busy distributing relief kits to marginalized communities in New Delhi. The kits however, had only one sanitary napkin packet. One of the women told her there was more than one menstruator in her house. That interaction left her thinking how the menstruation needs were left unaddressed during the pandemic and in ordinary times.
Farheen (39), an experienced education professional, calls herself a "menstrual educator by passion."
In September 2019, she started We The Change, a women-led Delhi-based not for profit, working towards creating awareness and inculcating correct knowledge about menstrual hygiene amongst the community, including members who do not menstruate. The organisation started with online sessions and talks, soon growing to conducting on-ground drives.
We The Change distributed more than 950 menstrual hygiene kits (containing 50 sanitary pads, 50 disposal bags, two cloth panties and a bar of soap) across India during the pandemic. They plan to double their target and reach out to 2000 menstruators pan India.
"The objective of our organisation is to break the taboo that has been built around it since ages and normalise period talk, which is frequently hushed by elders in most Indian households," says Farheen. "While this might be a topic that might have been directed towards only adolescent menstruators over time, our organisation has decided to include families of the menstruators as well to create a comfortable and safe space for these conversations."
Farheen says she realised the problems are far deeper than just not getting access to menstrual products. "Mothers and grandmothers are the main sources of information for many menstruators, and hence they do not get access to the kind of resources and information that they should get," she says. "Shame makes many menstruators susceptible to harm because they learn taboos and misinformation."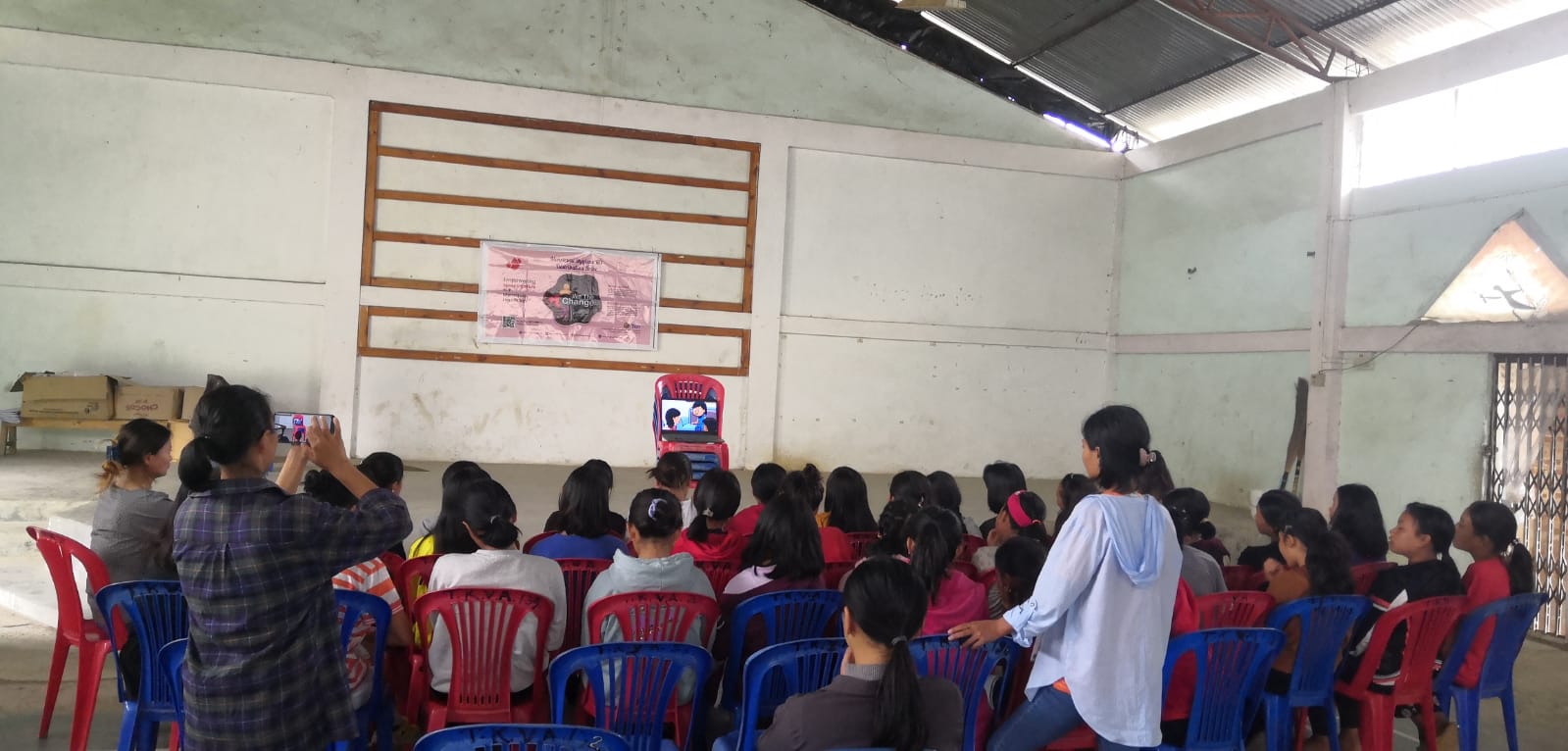 Having worked in sectors focusing on institutional education, menstrual education, skill development and social work, she hopes she can bring a significant change in the society and smooth over the differences that exist between different genders, castes and socio-marginalised classes.
"We partner with and train local teachers so that students can come to them with their issues and get information from menstrual health-trained teachers," she explains. 
We The Change initiative has collaborated with Menstrupedia, an educational comic book on menstruation that is used in schools across the country for workshop and training purposes.The plan is to buy and donate these books to menstruators pan-India, and use this material to train adolescents in menstrual health and menstrual waste management.
Sustainability in menstrual health and hygiene is often talked about. But a majority of women are unable to use sustainable menstrual products due to lack of resources such as clean water and the cost of  these products.
Farheen has come up with a menstrual waste-management project called the #ProjectRedWaste, which is specifically aimed at providing recycled paper bags with a red dot on them to menstruators to safely dispose of menstrual waste, such that sanitation workers also identify these and separately handle them.
Farheen says this work has helped her realise how fixing menstrual issues is central to breaking several societal barriers. A large part of her programme therefore involves education about menstruation, women empowerment, battling transphobia, and inculcating leadership amongst young menstruators. 

Suchitra is an independent journalist working on social justice, focusing primarily on gender justice. She tweets at @Suchitrawrites
SUPPORT TWOCIRCLES
HELP SUPPORT INDEPENDENT AND NON-PROFIT MEDIA. DONATE HERE