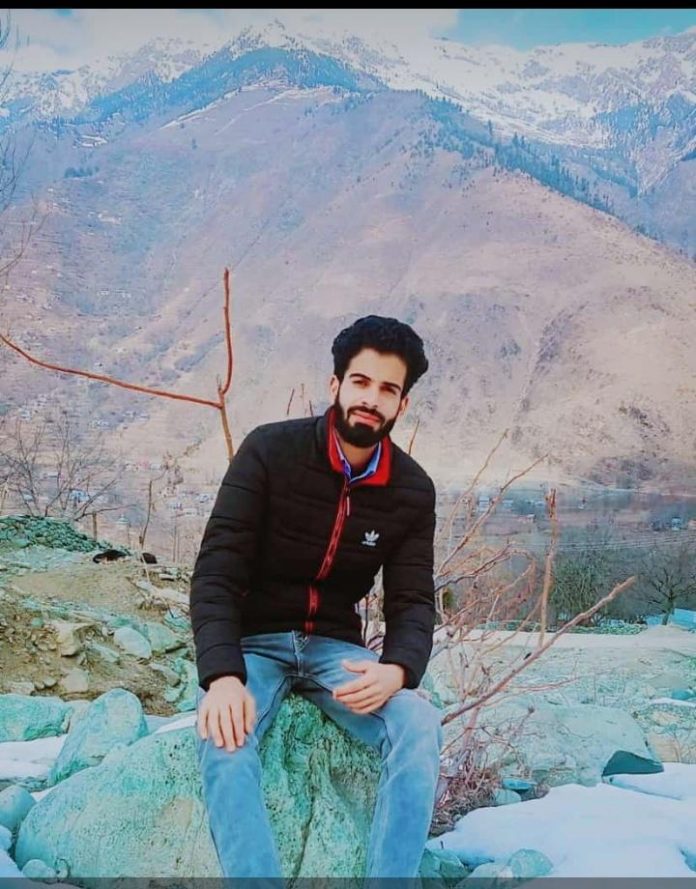 Tufail Ahmad constantly struggled to get good internet connectivity and worked as a laborer to arrange funds for books.
Auqib Javid | TwoCircles.net
---
Support TwoCircles
---
SRINAGAR — Tufail Ahmad, 24 was awake through the whole night ahead of his results. He recalled all the hard work he'd put in to crack the National Eligibility Entrance Test (NEET) 2022.
"I was nervous, sweating but I had put my hopes on Allah that he will not let me down," Ahmad told TwoCircles.net.
The following morning, Ahmad became the first tribal boy of Srinagar's Mulnar Harwan village to clear the exams.
Ahmad made his family, teachers and community proud without studying in a coaching centre.
He qualified the examination in the second attempt. He was previously selected for B.DS.
"But I wasn't interested in this field and decided to work harder," he added.
Ahmad received his primary education from Mission School New Theed Harwan Srinagar, after which he moved to Government Higher Secondary School in Shalimar.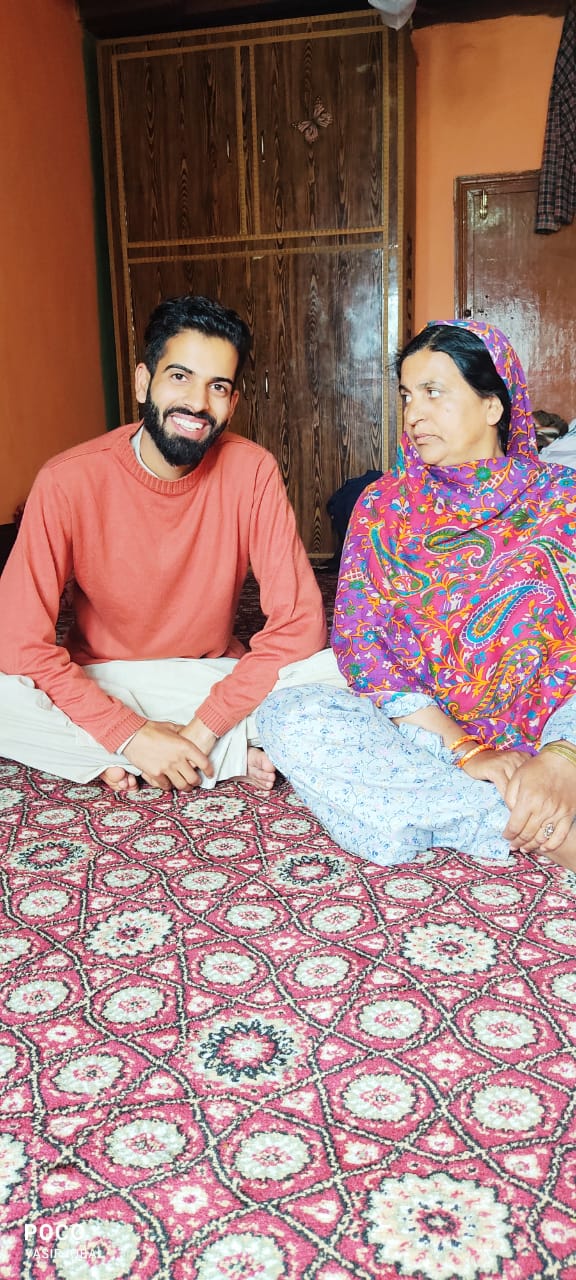 To buy books and study material, Ahmad worked as a labourer in his village. He said father did not live with him and his mother.
"After that my elder brother, a government teacher, was looking after us but after getting married a few years ago, he also left us," Ahmad said.
Ahmad had to support his family of two including—mother and a brother, an M.tech student.
Since his village has poor internet and bad road connectivity, Ahmad would travel several kilometers every day to access the fast internet connections to get lectures from YouTube.
"I would download the videos and then watch it later at home," Ahmad said.
His mother, Dilshad Banu, doesn't believe that her son made it to the list.
"She got very emotional after my results were declared. We recalled our rough patch of life and hoped that it would end now," Ahmad said.
He said it was not possible without the guidance of his teacher Muzaffar Ahmad. He said he used to study for six hours every day and when the exams were around, he would study for 18 hours daily.
He said his dream of becoming a doctor came true now and would serve the people of his village, who had to travel miles to get medical treatment.
He said the hardships that the people of his village faced pushed him to crack these exams.
Ahmad now says he wants the government to support him financially so that he would pursue his studies.
Auqib Javeed is a journalist based in Kashmir. He tweets at @AuqibJaveed
SUPPORT TWOCIRCLES
HELP SUPPORT INDEPENDENT AND NON-PROFIT MEDIA. DONATE HERE