While the government of India makes claims of Sab Ka Vikaas (Development for everyone)—the concerns and voices of Dalits and Adivasis are often neglected. For these Adivasis from Jharkhand, a road that they may use once or twice in their lifetime "has ruined their way of living and their natural habit—which is central to their indigenous way of life."
Suchitra | TwoCircles.net
---
Support TwoCircles
---
JHARKHAND — For the last 56 days, hundreds of Adivasis in Jharkhand have been protesting against a stone mining project. The villagers claim that a Ranchi based construction company, Shivalaya Construction Co. Pvt. Ltd. has been doing illegal mining of stones at Dhajwa hill in Palamu district of the state. 
Jharkhand Janadhikar Mahasabha (JJM) is a coalition of progressive organisations, formed to facilitate efforts to defend people's rights in Jharkhand. According to an RTI filed by them, a lease was granted to the company for plot no. 1046 for mining stone. JJM claims that the lease was granted to the company with a fake gram Sabha approval. Although, even if the lease was given for plot 1046, the company has been mining stones in a nearby plot, plot no. 1048.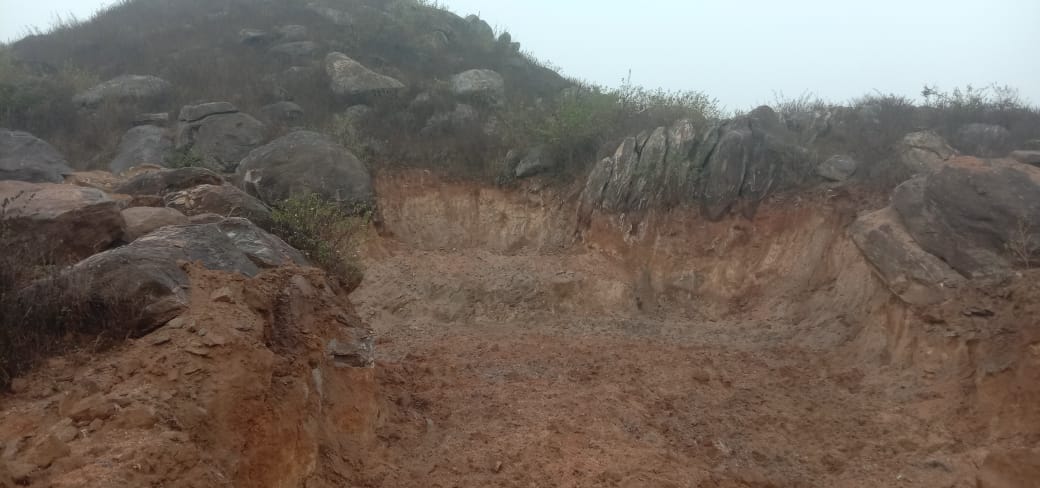 Due to illegal stone mining in Dhajwa mountain, a part of the mountain has been levelled. Villagers are continuously raising this issue. The company has been mining stones from the mountain without a lease. But till now, no action has been taken by the administration.
The people started a dharna (protest) against illegal mining on November 18 and they went on a hunger strike on December 19.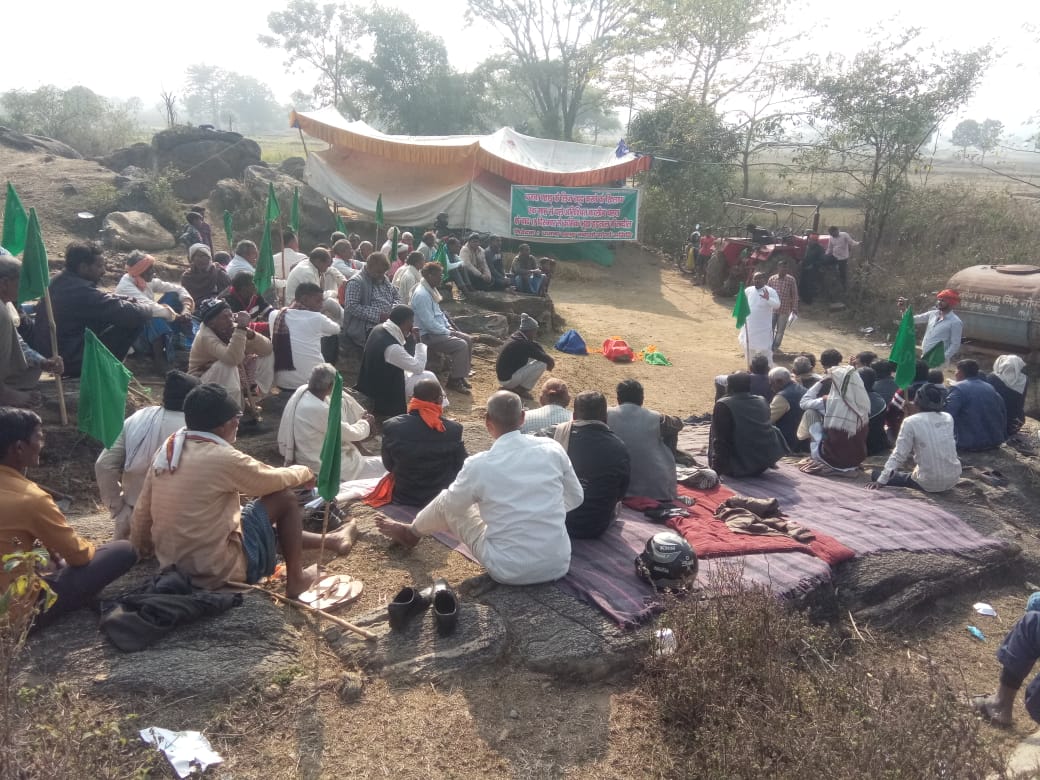 "The plot that was leased is a farming land, where poor Adivasi farmers do farming," Yugal Pal, a local Adivasi activist told TwoCircles.net.
He said that Palamu has a history with the illegal sand mafia and stone chip mafia. "The region has lost so many hills to these illegal mining activities," he added. 
A circle officer confirmed that the mining is illegal, but there has been no administrative restriction on the mining as of yet.
The protest is not just about one hill, according to the villagers. While talking to TwoCircles.net, Yugal said that the mining activities pollute the areas nearby as well. 
Most of the people in these villages are migrant labourers and amid the Covid-19 pandemic, they have no option but to farm on the little lands they have. The majority of these people are landless farmers.
"Stone mining releases a lot of toxic liquids which makes the lands nearby infertile. The dust that comes out of the mining area makes it harder for the people to breathe who live in nearby villages", Yugal said. 
A villager, who wished to remain anonymous, said that because of illegal mining, the groundwater level has gone down. "My tube-well went dry a couple of years ago, but my bother from nearby Aurangabad district in Bihar, does not have a problem like this", he said.
Yugal further said that the Koel river is the lifeline of this region and it has become very polluted in recent years. "We don't have much population or big industries here, so how is it that this river has become polluted? It's because of these illegal mining activities," he said. 
The lease for mining was given to the company for the construction of a nearby 4-lane road. 
While the government of India makes claims of Sab Ka Vikaas (Development for everyone)—the concerns and voices of Dalits and Adivasis are often neglected. For these Adivasis from Jharkhand, a road that they may use once or twice in their lifetime "has ruined their way of living and their natural habit—which is central to their indigenous way of life."
Suchitra is an independent journalist working on social justice, focusing primarily on gender justice. She tweets at @Suchitrawrites
SUPPORT TWOCIRCLES
HELP SUPPORT INDEPENDENT AND NON-PROFIT MEDIA. DONATE HERE