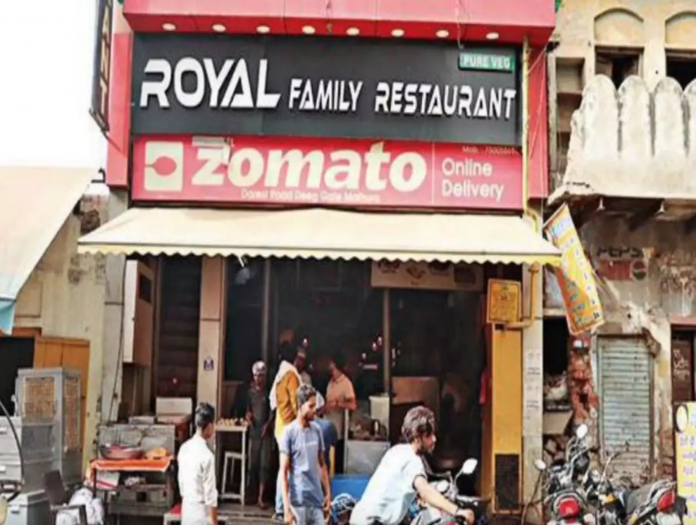 In the temple city of Mathura in Uttar Pradesh, a Muslim hotelier claimed to change the name of his restaurant from Hotel Taj to Royal Family Restaurant, fire staff and hire Hindus, and change the menu from non-vegetarian to completely vegetarian. 
Muhammad Raafi | TwoCircles.net 
---
Support TwoCircles
---
NEW DELHI — A Muslim restauranteur in Uttar Pradesh has claimed that he was forced to change the name of his restaurant, throw out Muslim staffers and change the entire menu in view of the 'changing times.'
Situated on Daresi road in the temple city of Uttar Pradesh's Mathura, "Hotel Taj" was into the restaurant business for nearly 48 years with the same name. As the Hindu sentiments ran high in the backdrop of a proposal to remove the Shahi Eidgah, Muhammad Zameel, the owner of the restaurant, changed everything at his eatery. From name to staffers to food. Hotel Taj is now named "Royal Family Restaurant."
Changing the name of the restaurant was painful for Zameel since his parents had opened the restaurant with the same name and it would have completed 50 years in two years. "It's painful to change the name of my family's legacy," Zameel said.
Zameel said that being a Muslim in the city has become extremely difficult. Miscreants did not allow him to run his business smoothly. He said he is constantly looked upon with suspicion. "We live in times of uncertainty and constantly fear the unknown. We have no option but to hide our identity in order to earn our livelihood." 
The restaurant's existing menu listing a number of dishes made of chicken has disappeared. Instead, the chicken dishes have been replaced with cheese. The eatery has turned into a vegetarian space.
Zameel has also terminated the services of eight Muslim staff members and hired Hindus instead. He claimed that they (Hindus) cook better vegetarian food. "That's all we are allowed to sell after the state government banned the sale of meat and liquor in the city last year." Once selling chicken kormas, chicken changezi, and niharis, the eatery now sells "paneer changezi and paneer korma."
To protect himself and his business, Zameel has stopped sitting at the cash counter to ensure that his appearance doesn't keep clients away.
"I have hired a Hindu to sit at the cash counter. I have faced huge losses. Some anti-social elements still don't allow me to operate smoothly, as I am their target. My income has reduced from Rs 14,000 to Rs 15,000 a day earlier to Rs 3,000 to Rs 4,000 today. This is the first time in my life that I have seen such hostility in the area. This was a peaceful temple town and we lived harmoniously. Suddenly, everything has changed. No one can even think about eating non-vegetarian dishes at their homes because there's always fear that a right-wing activist may thrash us after accusing us of 'smuggling beef'," he told Times of India.
Zameel said that the high court had been approached "about the meat ban but the matter is still pending. Instead of waiting for long and incurring more losses, I decided to convert my restaurant to survive."
In April, a Hindutva mob including men belonging to the so-called "Sangeet Som Sena", was booked by Meerut police for "rioting and loot". The mob had vandalised the food cart of Mohd Sajid, a "vegetarian biryani seller" as they claimed the Muslim vendor was selling meat during Navratri in Sardhana, the Assembly constituency of Meerut.
Pertinently, the consumption of non-vegetarian food has increased in India, including in Bharatiya Janata Party (BJP)-ruled states like Gujarat, Uttar Pradesh and Madhya Pradesh, as per data released by the recent National Family Health Survey-5 (NFHS-5).
Muhammad Raafi is a journalist based in New Delhi. He covers politics and human rights. He tweets at @MohammadRaafi
SUPPORT TWOCIRCLES
HELP SUPPORT INDEPENDENT AND NON-PROFIT MEDIA. DONATE HERE