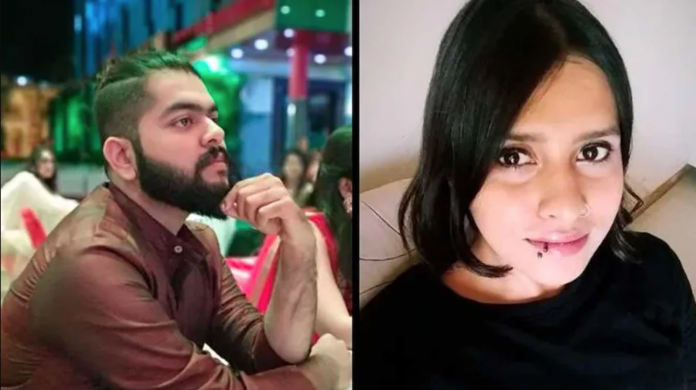 The Shraddha murder case is yet another example of how an entire community is targeted for the crime of one and how easily polarized and communal the debates around the issue can become. 
Sana Ejaz | TwoCircles.net 
NEW DELHI — In the wake of the grisly murder of a 27-year-old girl Shraddha Walkar by her live-in partner Aftab Ameen Poonawala (28) in New Delhi that surfaced earlier this month, several Muslim outfits in Maharashtra on Sunday condemned the incident and noted that "media must desist from communalizing the matter."
On November 20, the Federation of Maharashtra Muslims (FMM), an umbrella body of outfits from the Muslim community, came together in Jalna, Maharashtra to condemn the killing of Shradhha Walkar. As per reports, Aftab is alleged to have killed Walkar in the Mehrauli area of Delhi on May 18 and disposed of her body parts over several weeks. 
An FMM functionary alleged that certain media reports on the crime were "clearly polarizing and communal," The Indian Express reported.
Cautioning the media to desist from communalizing the crime comes in the wake of targeting of the Muslim community on social media and by some members of the ruling Bharatiya Janata Party (BJP) and right-wing Hindutva outfit Vishwa Hindu Parishad (VHP) who termed it a case of "love jihad," and part of a larger "conspiracy by Muslim men to target Hindu women." Shraddha Walkar was a Hindu and the partner who killed her is Muslim. Families of the couple had opposed their relationship as they belonged to different faiths. Soon after the news of her brutal murder surfaced, Shradda's father said he suspected the case to be of "love jihad" and sought the death penalty for the culprit. 
"Love Jihad" is a conspiracy theory disseminated by the Hindu right-wing in India where it's alleged that Mulsim men are trying to lure Hindu women into Islam by way of romantic relationships and marriage. 
Demanding that the police investigate the "love jihad" angle, the VHP in their statement said they would also pressurize the Union government to enact a law against "illegal" religious conversions. BJP leader and Union Minister Giriraj Singh also echoed the views of the victim's family and declared it was a case of "love jihad", which as per him had "become a mission in the country."
Social media is full of hateful tweets against Muslims ever since the news of the ghastly killing broke out. In one of the posts on Twitter, BJP leader Tajinder Singh Bagga had put up two pictures of two fridges, one of which was filled with food and another apparently with dismembered human body parts. The post was captioned, "our fridge and their fridge."
— Tajinder Pal Singh Bagga (@TajinderBagga) November 15, 2022
Several Twitter posts warned Hindu women not to date Muslim men and trends like #LoveJihad and #MeraAbdulAisaNhiHai went viral on the platform. 
Mainstream TV news channels also devoted prime-time space to debate whether Walkar's murder was a case of "love jihad." India TV ran a show titled, "Did Hindu daughter Shraddha become a victim of love jihad?" while News19 Lokmat also did a segment on how Walkar's killing might have been a case of "love jihad."
'False narratives'
Student activist Safoora Zargar said Twitter trends like #LoveJihad and #MeraabdulAaisaNhiHai are adding fuel to the fire. "It can lead to increased hate against Muslims in everyday life in public spaces," she told TwoCircles.net. 
Women's rights activist Kavita Krishnan said that the incident needs to be viewed simply as a case of domestic violence. "Instead of seeing this incident as domestic violence, people are giving it a different angle. Those who are calling it love jihad say that it happens only in Muslim-Hindu relationships but we need to understand that this is domestic violence," she told TwoCircles.net. 
Krishan noted that making it a case of love jihad or live-in relationships is a distraction. "This is not an issue of live-in relationships or love jihad. These are all false narratives. The Delhi High Court has observed that in 9 out of 10 cases in which the murder victim is a woman, the killer is the husband and the place of death is home," she said. 
The communal framing of the crime has also drawn responses from Muslim community leaders. 
On November 15, a prominent Muslim body, Jamaat-e-Islami Hind (JIH) condemned the crime in a statement. 
Demanding the harshest punishment for the killer, JIH Vice President Salim Engineer said that he was numbed to read the news of the gruesome murder. "The heinous manner in which her dead body was disposed of is so chilling and barbaric that we are at a loss for words to express his disgust and revulsion." 
Although, the JIH statement cautions against live-in relationships, which it believes is "not only traumatizing for women but also hazardous for her safety," the statement also urges the government and civil society to take lead in debating these issues.   
Student activist Safoora Zargar disagrees with the notion that live-in relationships make women vulnerable to crimes against them. "People are pushing their narratives by blaming live-in relationships. Many women choose to be in live-in relationships, so how insecure are you making these women? Society does not accept the concept of live-in relationships and questions such women. This is the reason why Shraddha could not reach out to the police station even after facing so much intimate partner violence," she said. 
'Bias in media reporting'
The Shradda Walkar murder case is a fine example of the growing trend seen in some sections of Indian mainstream media to paint the entire community as responsible for an individual crime. Hateful tweets on social media also point to this disturbing trend. 
Observers noted that in crimes like this when the accused is Muslim, the religion of the accused is somehow brought up and an entire community is painted unfairly. 
"There are many such incidents, but if the accused is Muslim, the Hindutva contractors find an opportunity in it," said student activist Zargar. 
Journalist Alishan Jafri pointed out on Twitter the contrast in news headlines in mainstream media when the accused is Hindu. He tweeted that mainstream media doesn't refrain from naming the perpetrator when the accused is a Muslim. 
Notice how headlines are framed when the accused is not a Muslim.

"Married Man" is Rohit.
"Girlfriend" is Salma.
"Man" duped "girlfriend" and shot her many times.

In this case, you won't see a debate by Godi media, community blaming and trends like #MeraRohitAisaNahi. pic.twitter.com/ZV78EQbPrM

— Alishan Jafri (@alishan_jafri) November 17, 2022
Crimes like this, this and this are examples of when the accused is Hindu, the mainstream media and social media discourse doesn't revolve around the religion of the accused and is rarely mentioned—and rightly so. 
"No Muslim supports this, and everyone has condemned this incident. Neither any group is protesting nor will do it in support of Aftab, nor will anyone go to garland him with flowers," said Mohammad Reyaz, an Assistant Professor of journalism at Aliah University in Kolkata, in a reference to the garlanding of convicts in the Bilkis Bano gangrape case after their release in August this year. 
Reyaz noted that when "a Muslim has committed even a small crime, the whole community is said to be responsible for it." 
"But if this crime is committed by the people of the majority community, then the responsibility goes to the individual," he added.
Sana Ejaz is an independent journalist from Bihar. She tweets @SanaEjaz_