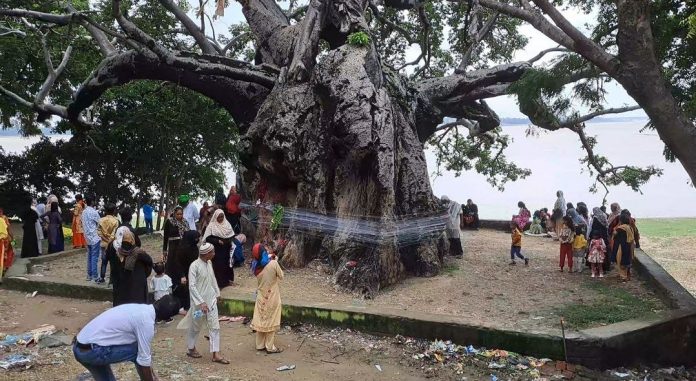 The devotees at the shrine of Sheikh Taqi include a large number of Hindu men and women who flock to the shrine to take the blessings of the Sufi saint and seek a solution to their problems.
TCN Staff Reporter 
---
Support TwoCircles
---
PRAYAGRAJ (UTTAR PRADESH) — Situated on the opposite bank of Holy Sangam (confluence of Ganga, Yamuna and mythical Saraswati rivers), the dargah (shrine) of Makhdoom Sheikh Taqi is one of the fine examples of mixed Ganga-Jamuni culture of Prayagraj (earlier known as Allahabad). 
Besides the revered shrine of Sheikh Taqi, Sangam boasts of several revered places like Bade Hanuman Temple and sacred ghats. Situated close to the holy waters, the shrine is visited by thousands of devotees every year which include people of all faiths who arrive here and pray for their wishes to be fulfilled.
An annual fair is held at the shrine located in Haveli village on the last Wednesday of the Islamic calendar. The devotees include a large number of Hindu men and women who flock to the shrine to take the blessings of Sheikh Taqi and seek a solution to their problems. 
Interestingly, several Hindus from nearby villages arrive here wearing traditional kurtas (a loose collarless shirt of a type worn by people in South Asia) and skull caps out of their devotion to the revered Sufi saint.
"Wearing a kurta and skull cap at the shrine of Sheikh Taqi does not affect my original identity as a Hindu and neither has it ever hurt my religious sentiments. No one at the dargah ever forced me to come here in traditional Muslim attire but it is my devotion and faith towards the saint which compels me for it," Sanjay Kumar Verma, a lab technician by profession, told TwoCircles.net
Sanjay is a regular visitor to the shrine. He has a personal story which explains his devotion.  
"My wife was very ill at one time. No doctor could treat my wife's illness and her condition was deteriorating with each passing day. I never believed in blessings and divine intervention but on the advice of a friend, I brought my wife to the dargah of Sheikh Taqi in a wheelchair. After a few visits, the condition of my wife improved miraculously and she even started walking. Today, my wife has completely recovered from her prolonged illness and I strongly believe that it is only due to the blessings of Sheikh Taqi," Sanjay said.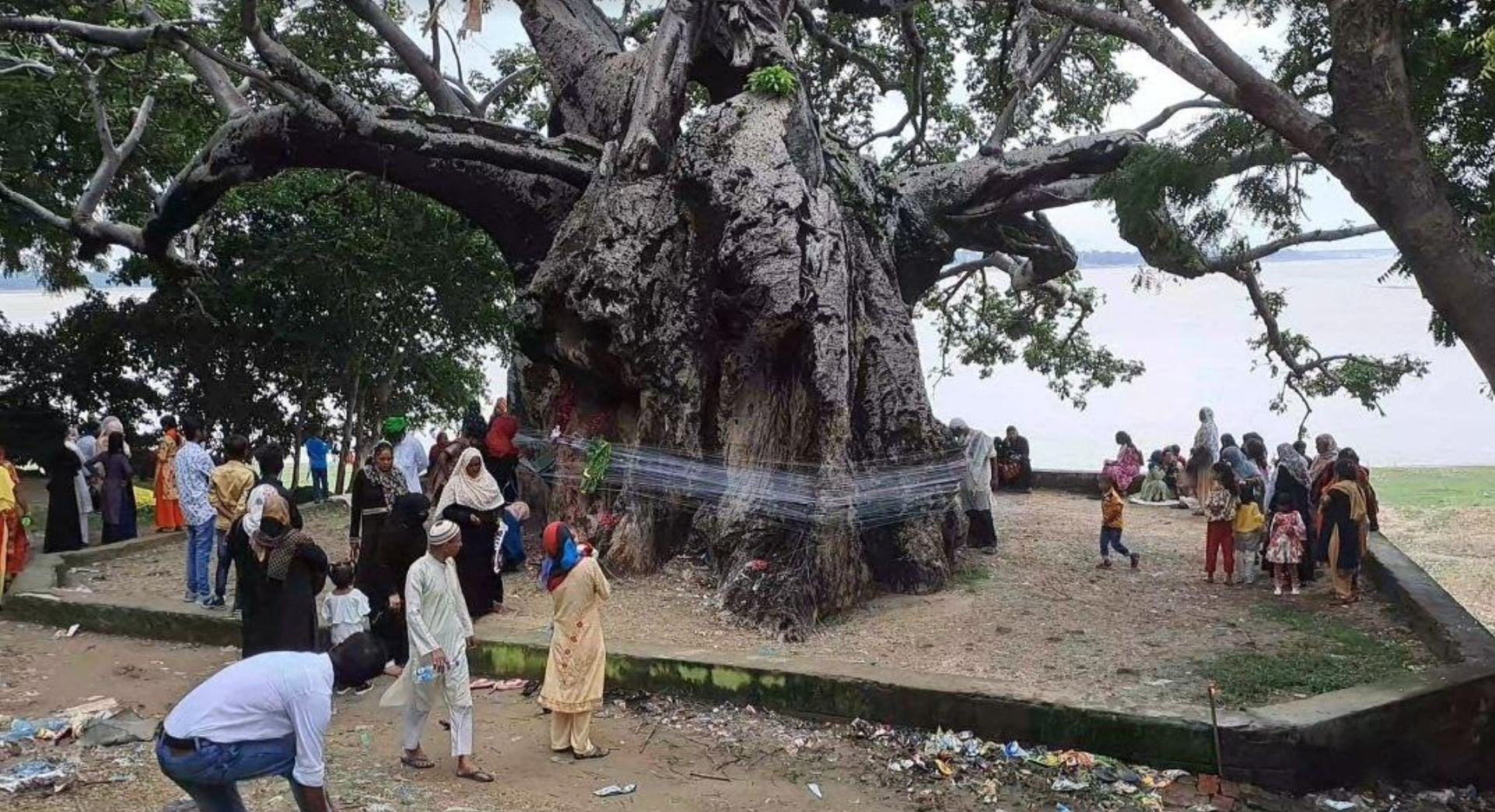 Not only Sanjay, but Karan Kumar, Rakesh and a few others cover their heads with caps as they enter the Dargah for paying their respects at the mazar (graveyard) of Sheikh Taqi and other members of his family who are buried beside his grave.
"I observed that people usually cover their heads while entering the dargah and so I also started practising it. There is no obligation for Hindus to cover their heads but I do it out of respect to the tradition of the revered place," Rakesh said. 
Local Congress leader Irshad Ullah offered a chadar (blanket) at Sheikh Taqi's mazar on Wednesday (September 21) and prayed for the success of Rahul Gandhi's 'Bharat Jodo Yatra'. 
"Allahabad is the ancestral home of the Gandhi family and is the centre of Ganga-Jamuni culture for centuries. This city is blessed by Sheikh Taqi who is a symbol of communal harmony. With his blessings the divisive forces will be defeated soon," Irshad Ullah told TwoCircles.net. 
The visitors to the shrine on the last Wednesday of the Islamic calendar include iron tradesmen and persons of all faiths who deal with machines and tools. 
"It is believed that wishes are fulfilled if a person travels and crosses a river to visit the dargah of Sufi saints on the last Wednesday of the Islamic calendar. Devotees include people of all faiths and arrive here from even far-off places," said the secretary of the dargah committee Syed Mamnoon Hasan Shah, who belongs to the 41st generation of Sheikh Taqi as per his genealogical records.
"Sheikh Taqi's father Makhdoom Shaban Biyabani came here from Sindh over 650 years back and devoted his life to the service of the poor and oppressed. During the time, the region was ruled by a tyrant king. Sheikh Taqi ended the reign of the cruel king through his spiritual powers," Mamnoon Hasan said.
SUPPORT TWOCIRCLES
HELP SUPPORT INDEPENDENT AND NON-PROFIT MEDIA. DONATE HERE