By TCN News
A three-member team of United States' Embassy, New Delhi visited the Aligarh Muslim University on Wednesday, February 15, under the leadership of Minister Counselor Ivan Boelelheide and met the Vice Chancellor Lt. Gen. Zameeruddin Shah (Veteran) in his office.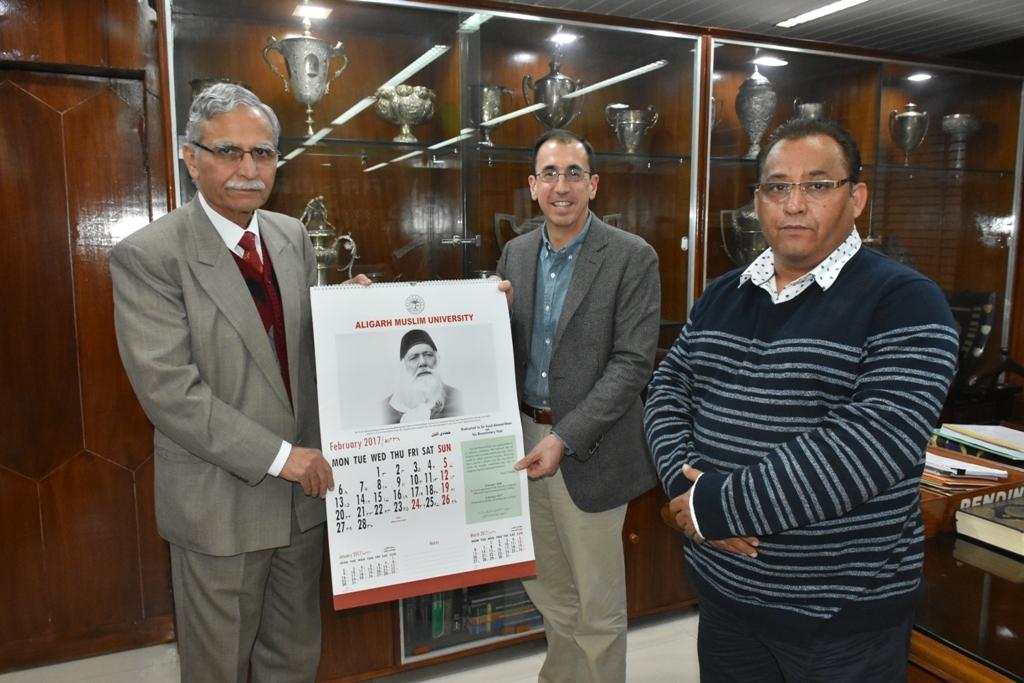 The US team, accompanied by Dinesh Dubey of US Embassy, discussed the prospects of academic collaboration and cooperation between AMU and various US universities, in addition to a mutual exchange of their faculty members and students.
Highlighting the objectives of his visit, Boelelheide affirmed that the Aligarh Muslim University held an important place amongst Indian universities and his country would like to extend cooperation in academics and research with AMU in various fields of education.
The Vice Chancellor of AMU, Lt. Gen. Shah said that there were prospects of mutual cooperation amongst the universities in US and India for higher academic and research pursuits. He said that such cooperation was need of the hour and any development in this direction will facilitate stronger ties between the two countries. He said that the visit will open new vistas of educational support.
The visiting US team also took a round on the University campus and expressed happiness on the healthy, clean and green academic environment prevalent in the university.
AMU Public Relations Officer Omar Peerzada was also present in the meeting.
SUPPORT TWOCIRCLES
HELP SUPPORT INDEPENDENT AND NON-PROFIT MEDIA.
DONATE HERE