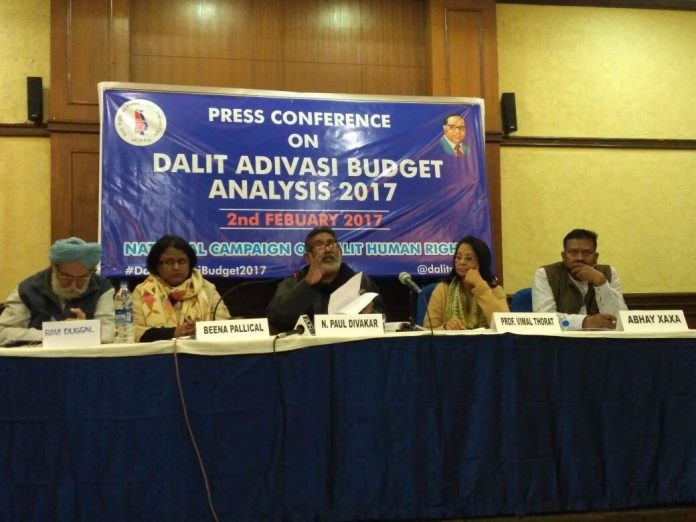 By Twocircles.net Staff Reporter
The Union Budget presented yesterday by Finance Minister Arun Jaitley has split opinions; the industrialists, of course, found it cheerful; ratings major S&P believes it is aimed at fiscal improvement. But according to some, the budget was a disappointment for women while others believed the Budget offered little in the way of genuine, job-creating platforms.
---
Support TwoCircles
---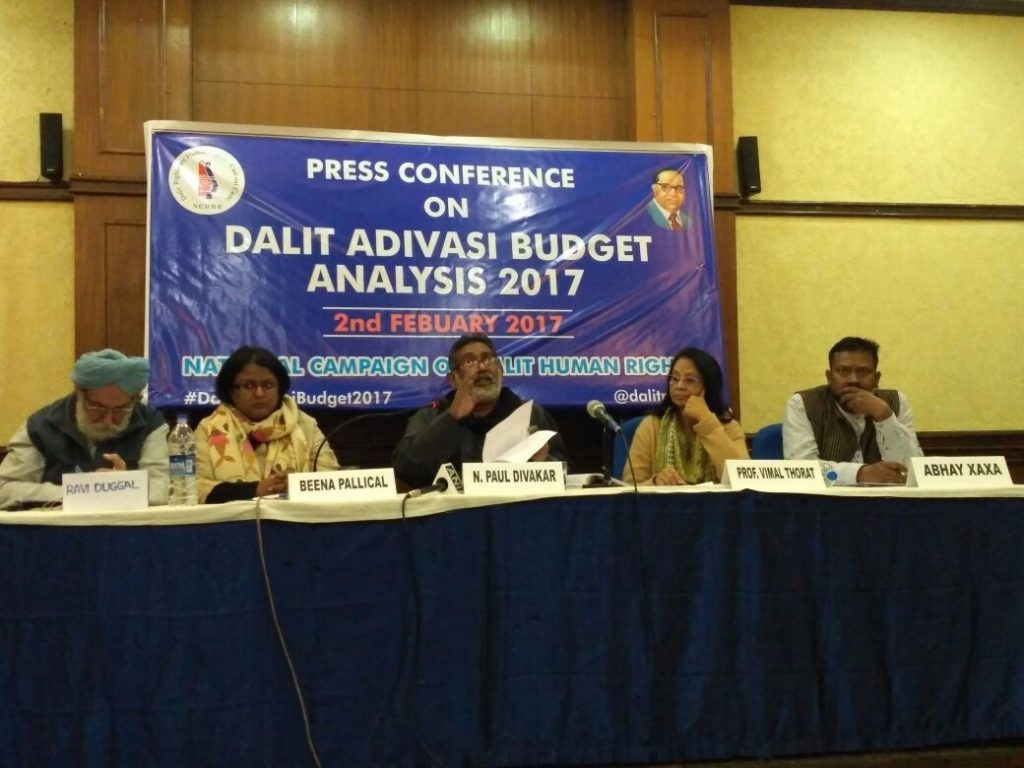 But what has become absolutely clear is that once again, the Dalits and Adivasis have been given an extremely raw deal, as revealed by Dalit Arthik Adhikar Manch and the National Campaign for Dalit Human Rights (NCDHR).
"The analysis of the Union Budget 2017-18 from a Dalit and Adivasi perspective reveals a drastic change in the Scheduled Castes Sub Plan (SCSP) and Tribal Sub Plan (TSP) component of the Budget, which have been replaced by 'Allocations for welfare of Scheduled Castes'…it is unwarranted that this move comes despite the suggestions of the Chief Minister's Committee to bring the Centrally sponsored "Umbrella Schemes for Development of Scheduled Castes" and "Umbrella Schemes for Development of Scheduled Tribes" as Core to Core schemes which are to be prioritized and legislatively sanctioned," Paul Diwakar, general secretary, NCDHR, said.
What is more disappointing is that the previous trend of under-allocation continues in 2017-18 also where SCSP comprises only 2.50 % and TSP to only 1.53% of the Total Budget Expenditure which is not even half of the mandated amount.
In the merged scenario of Plan and Non-Plan estimates following the Jadhav guidelines mandates allocating a minimum of 4.63% under SCSP and 2.39% under TSP of the total Budgetary allocation of the Union Budget.  This is in clear violation of the Jadhav guidelines in the Post Merger Scenario, a release from NCDHR added.
The move to end the SCSP and TSP does not come as a surprise. As early as May last year, NCDHR had expressed alarm over comments from NITI Aayog that these plans were difficult to monitor.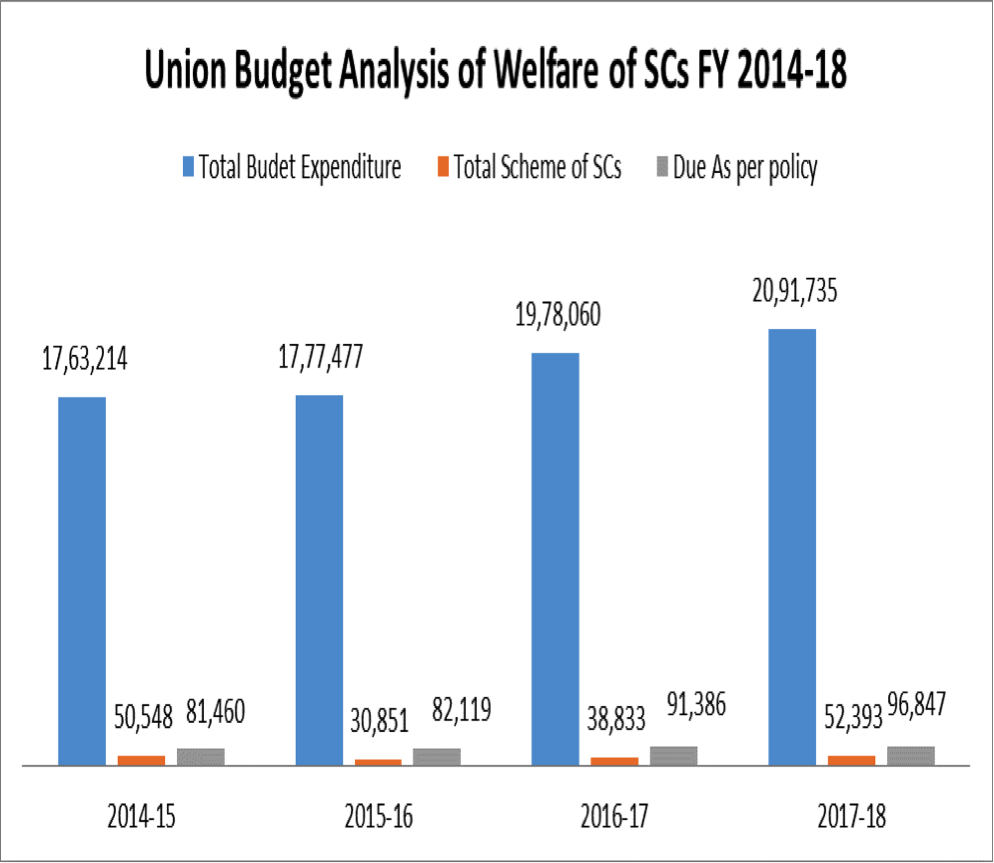 "From the perspective of the SC and ST communities, it is disheartening to see the anchoring role of 'Plan' in the Budget for determining SCSP and TSP left in a limbo after the removal of the Plan and non-Plan. Clear instructions which were expected to be issued to ensure an efficient, transparent and accountable formula to sustain SCSP and TSP have not come from either Ministry of Finance or NITI Aayog," a release from NCDHR added.
Bias against Dalit-Adivasi women continues
NCDHR also pointed out the Dalit-Adivasi have been dealt the hardest deal in the Budget. "Our analysis shows that the merger of plan and non-plan does little to address the situation of Dalit and Adivasi women. They continue to be marginalised. The total allocation for Dalit-Adivasi women only amounts to 0.99% the total Gender Budget categorisation. Additionally, within the SC & ST Welfare schemes the allocation for SC and ST  women amount to only 1.19%  to SC Schemes and 1.68% for ST Schemes," it added.
Additionally, schemes like Scholarship for SC women, Hostel for Single SC women in smart cities, Overseas scholarship for SC women, Rehabilitation of SC women victims of sexual violence,  land for ST single landless women, Corporative for SC/ST Women Entrepreneurship and Establishment of Mini-Health Centres in SC/ST habitations don't find allocations under Gender Budget in the Union Budget 2017-18.
SUPPORT TWOCIRCLES
HELP SUPPORT INDEPENDENT AND NON-PROFIT MEDIA. DONATE HERE