By Raqib Hameed Naik, TwoCircles.net
West Bengal: A day after a local court in West Bengal sentenced Muzaffar Ahmed Rather, a youth from Anantnag to death, the verdict has been severely criticised by the people in the valley.
---
Support TwoCircles
---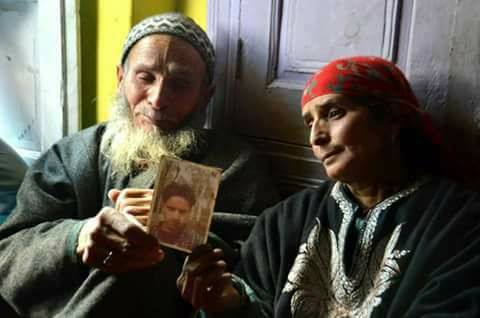 As per the police, Muzaffar along with two other persons from Pakistan was arrested by the BSF in 2007 along the Indo-Bangladesh border at Petrapole while trying to enter India. They were alleged of planning attacks on army camps in Jammu and Kashmir.
The Bonga Fast Track Court Judge Binay Kumar Pathak in North 24 Pargana District sentenced two alleged Pakistani LET operatives, Mohammed Younus and Abdullah along with Kashmir-based Muzaffar Ahmed Rather to death.
They were convicted under Sections 121 (waging, or attempting to wage war, or abetting waging of war, against the government of India) and 121A (conspiracy to commit offences punishable by Section 121).
The case was investigated by the Criminal Investigation Department (CID)of the West Bengal.
As the news of awarding death sentence to Kashmiri youth broke on the internet, people took to social networking websites to condemn the verdict, whereas, in south Kashmir's Kulgam district, people took to streets to protest against the death penalty.
Hundreds of youths in Kulgam came out on streets where they clashed with the security forces leading to tear-gas shelling and stone pelting.
Raja Sajid Khan, 24, from Boniyar, Baramulla while comparing the death sentence of Muzaffar to that of Afzal Guru told TwoCircles.net, "We have seen how Afzal Guru was hanged to satisfy the collective conscience of the people and since then we have lost faith in the judiciary. Muzaffar is also paying the price for being a Kashmiri."
Afzal Guru from Trehgam in Kashmir was hanged on February 9, 2013 inside Tihar Jail in Delhi. Before Guru, another Kashmiri, Maqbool Bhat, the founder of Jammu Kashmir Liberation Front was hung in the same jail on February 11, 1984.
Another youth studying, Business administration in Kashmir University, Umar Mukhtar while speaking to TCN raised apprehensions that these verdicts can increase the alienation of Kashmiri youths after a summer of unrest.
"Youths have a common perception here that Kashmiris are arbitrarily picked up in Indian states and pushed behind the bars in fake cases and handling
stringent punishment to Muzaffar will severely act as a big blow to the confidence-building measures of government," he told TCN.
According to a NDTV report, the defense team of the accused have planned on challenging the sentence in a higher court.
"A higher court will have to examine this to ensure that they get justice," the defence lawyer was quoted as saying by NDTV.
SUPPORT TWOCIRCLES
HELP SUPPORT INDEPENDENT AND NON-PROFIT MEDIA. DONATE HERE