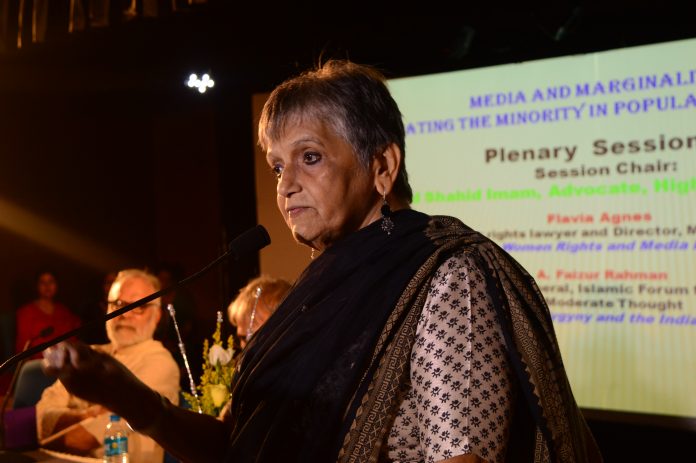 T​CN News
​Kolkata: "Among all personal laws, I regard Muslim personal laws as most progressive," Advocate Flavia Agnes said while speaking at a one day national seminar organized at Aliah University.
---
Support TwoCircles
---
Agnes, who has written extensively on women related issues, added that the court ban on triple-talaq will prove ineffective as Muslim men may then start deserting their wives, like Narendra Modi did to his wife.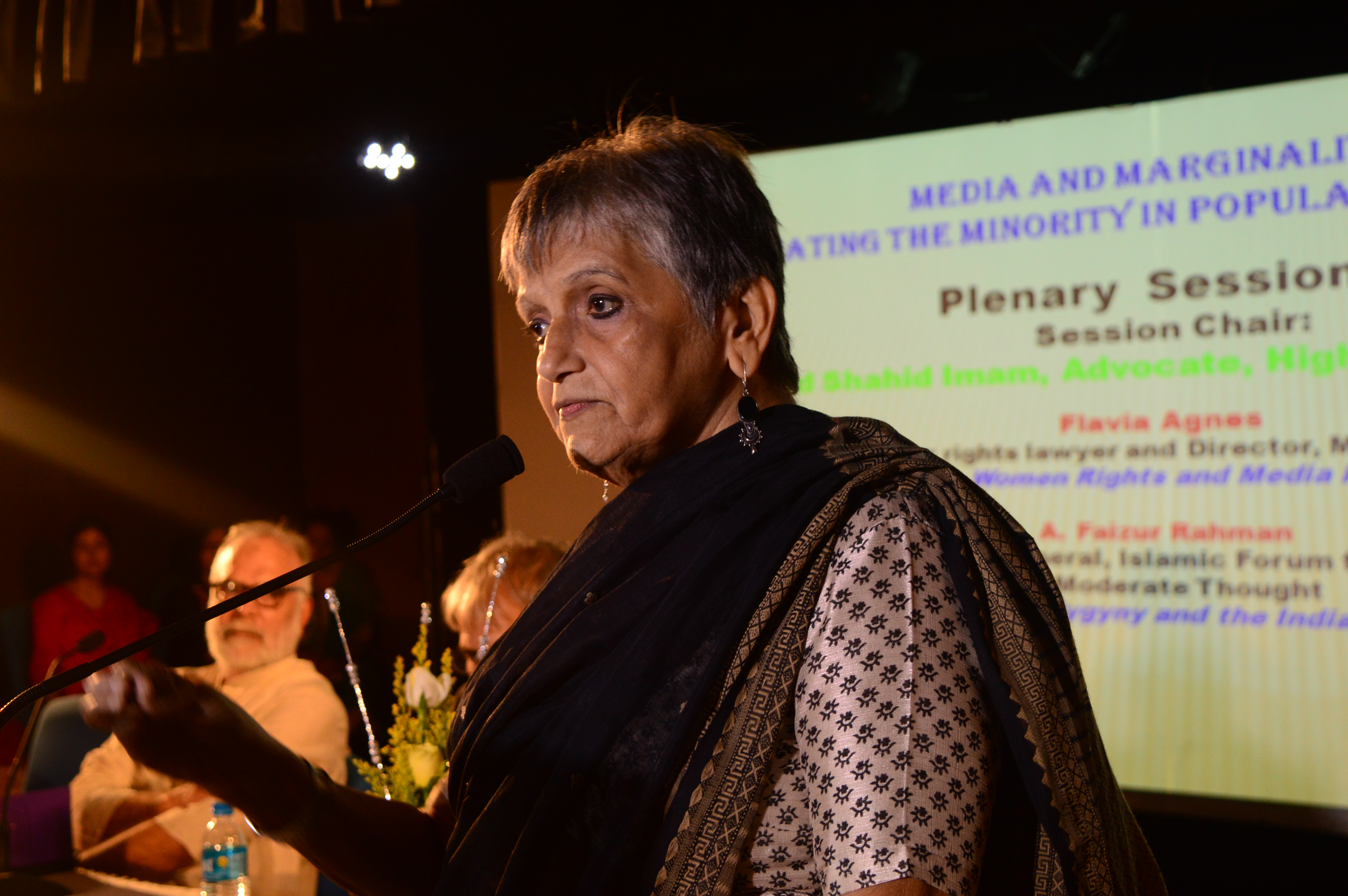 She also criticized the media of ignorance over the subject and suggested that they play into the hand of vested political interests by only highlighting certain kind of reports related to Muslim women.
The one day seminar on 'Media and Marginality: Situating ​t​he Minority ​i​n Popular Narratives' was organized by the Department of Journalism and Mass Communication of Aliah University and Association SNAP on Sunday, April 30.
In this one-day power-packed deliberation, panelists shared their views on socio-economic conditions of minorities, political debates regarding Muslim rights seen through the conflicting prism of personal laws and uniform civil code, coverage of minority issues in main stream media and issues of stereotyping.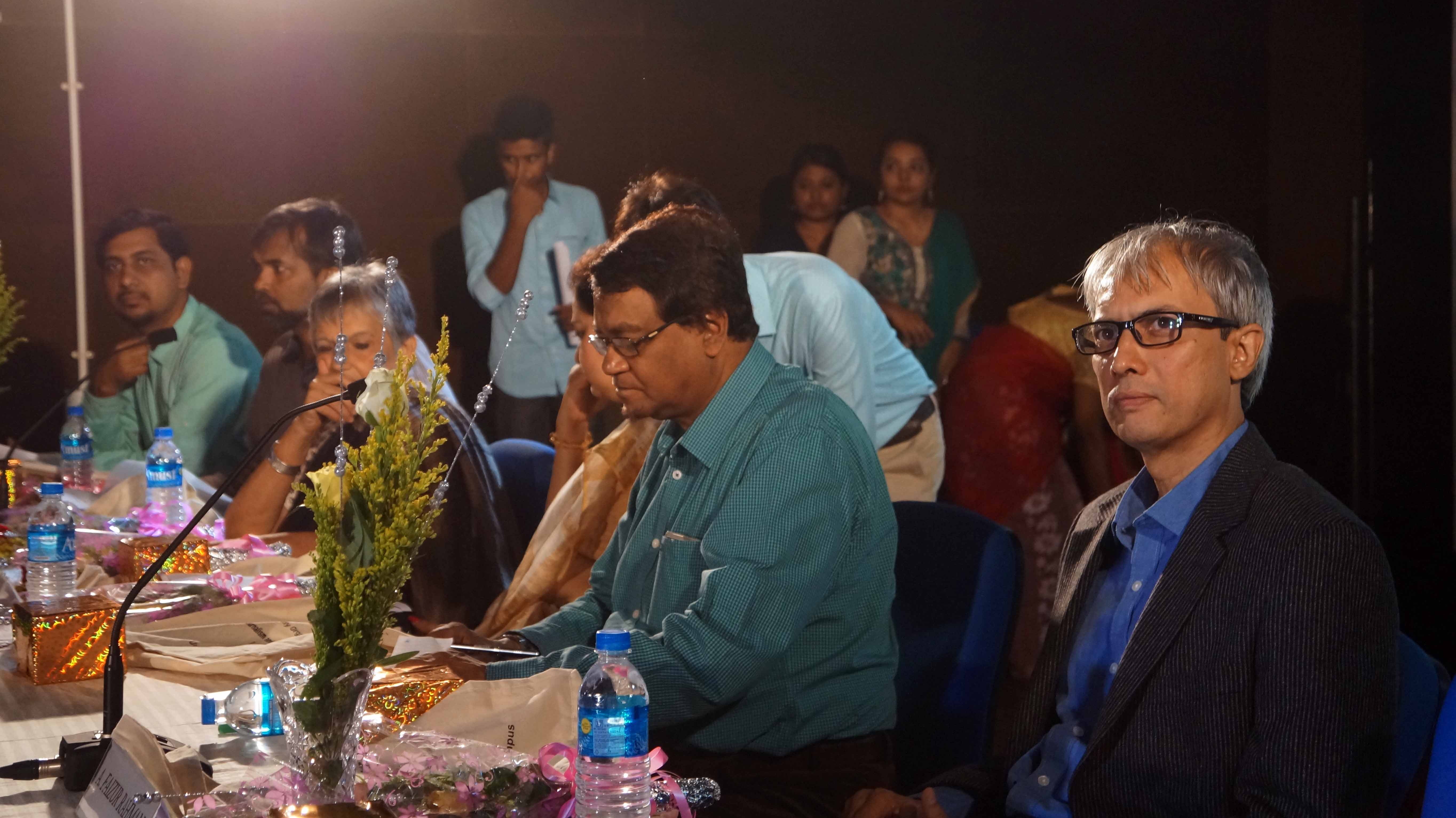 A. Faizur Rahman, Founder Secretary General of Chennai based Islamic Forum for the Promotion of Moderate Thought, who was in the same panel with Agnes, gave a historicity of Triple Talaq, polyg​amy and Indian judiciary. He reminded the audience that the uniform civil code is impractical in current situation as there is not just M​uslim Personal Law​ but several other communities have their own code of laws. He, however, added that instant triple talaq has not basis in Quran that lays down clear methods for sep​a​ration between husband and wife.
The session was chaired by senior lawyer of the Calcutta High Court Syed Shahid Imam.
In the second plenary session on media, Deputy Political Editor of CNN News18, Marya Shakil spoke on reporting elections, with special focus on her reports from UP And Punjab. She emphasi​z​ed on need to develop agenda of development for the Muslim community but cautioned that it must be done internally and not forced upon from outside.
Suvojit Bagchi, Bureau Chief of The Hindu, presented a well research paper on 'Is more news necessarily good news?' He feels that in the age of social media, propaganda has become widespread and it has hence become difficult to distinguish news from fake news for common people. This session on media was chaired by senior journalist Snehasis Sur of DD Kolkata.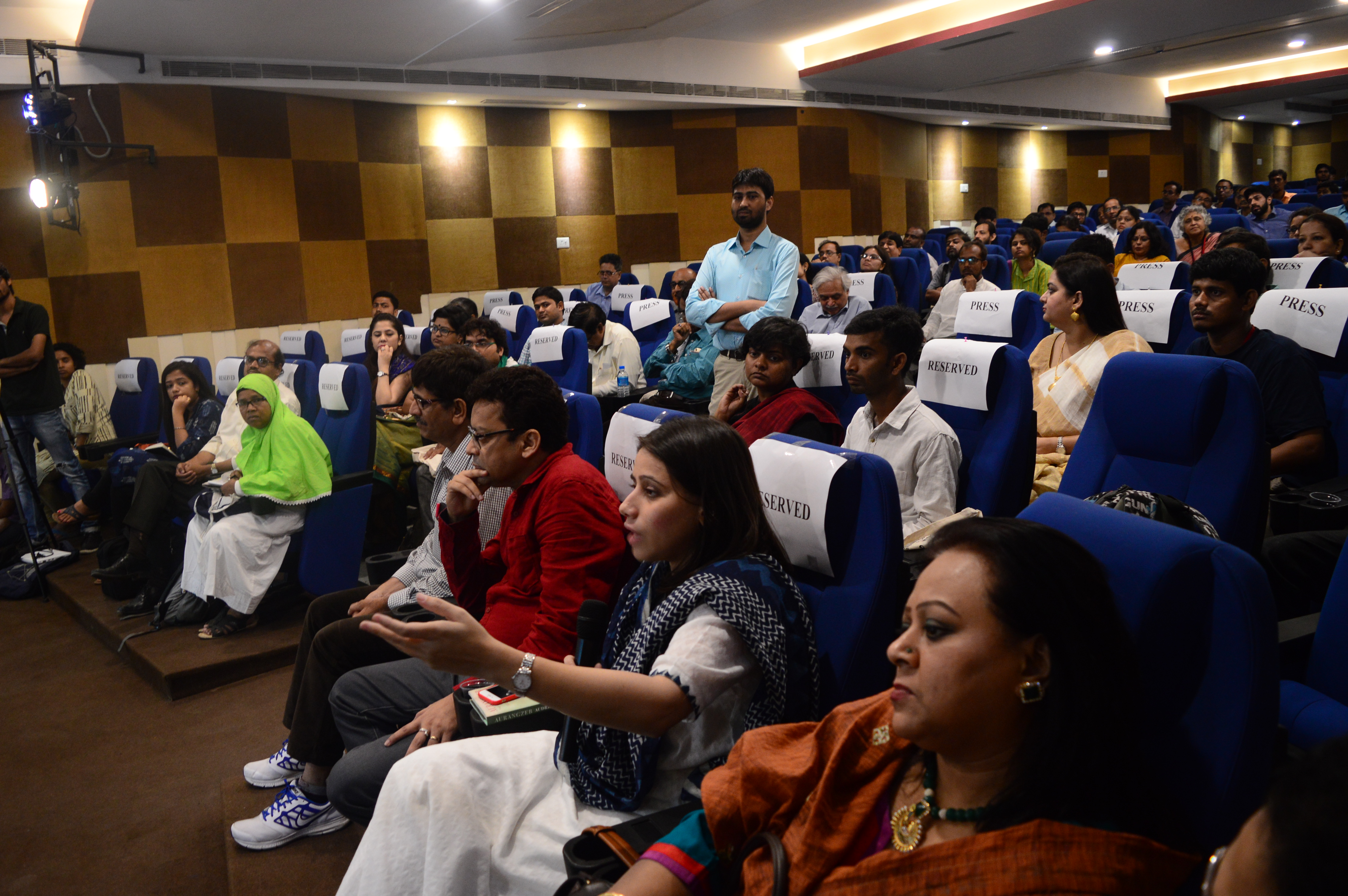 Besides those eminent speakers, over 20 faculties and research scholars from different universities presented research papers on covering different aspects of the broader theme of media and minorities, gender issues and other related topics.
In the valedictory session, Ajitha Menon, Political Economy Advisor, British Deputy High Commission, Kolkata; Syeda Saadia Azim, Public Affairs Specialist at the US Consulate, Kolk​a​ta deliberated on media's lack of expertise on minority issues, and how social media is processing majoritarian political thought, respectively.
Earlier​,​ Vice Chancellor of Aliah University Professor Abu Taleb Khan had set the tone of the seminar stressing on need of unbiased coverage on issues related to Muslims, while the Head of the JMC Department Ghazala Yasmin spoke on the need of analyzing the role of media in building narratives surrounding minorities.
The seminar got overwhelming response from the audience, large number of whom comprised of lawyers, civil servants, academicians and activists.
M Reyaz, assistant professor at Aliah University, who ​was also the co-convener of the seminar, later said, "We are a young university but we hope to play pivotal role in debate surrounding minorities in state," adding, "We will continue to organize similar programs around the broader theme of minority empowerment in coming years to give intellectual and academic base to the minority question in the region."​​
SUPPORT TWOCIRCLES
HELP SUPPORT INDEPENDENT AND NON-PROFIT MEDIA. DONATE HERE