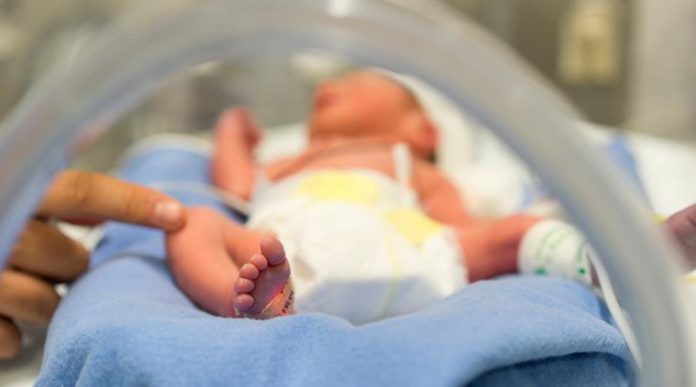 By IndiaSpend Team
As national attention was focussed on the recent deaths of 18 children over three days in Ahmedabads main civil hospital, officials said most children were underweight and thus vulnerable.
---
Support TwoCircles
---
That defence spotlights the fact that Gujarat — which ranks second by industries and fifth by per capita income — is ranked 17th among 29 states on infant mortality and 25th by underweight prevalence among under-five children.
Up to 33 infants die per 1,000 live births in Gujarat, compared to Kerala (12), Tamil Nadu (19), Maharashtra (21) and Punjab (23), according to the Sample Registration System Statistical Report 2015, the latest available data.
Up to 39 per cent of children in Gujarat are underweight — the national average is 35 per cent — compared to 16 per cent in Kerala, 21 per cent in Punjab, 23 per cent in Tamil Nadu and 36 per cent in Maharashtra, according to the National Family Health Survey 2015-16, the latest available data.
Among 29 states, Gujarat is India's second-most industrialised state by gross valued added, its state gross domestic product is fourth-highest in the country, and it is ranked fifth by per capita income, according to government data.
On underweight prevalence, Gujarat is ranked, as we said, 25th among 29 states — only ahead of Uttar Pradesh, Madhya Pradesh, Bihar and Jharkhand.
Smaller states such as Mizoram (11.9 per cent) and Manipur (13.8 per cent) and bigger states such as Kerala (16 per cent), Punjab (21 per cent) and Tamil Nadu (23 per cent) have lower proportions of underweight children.
Gujarat's infant mortality rate (IMR, or infant deaths per 1,000 live births) is an outlier compared to its economic indicators, as is its under-five mortality rate, by which it ranks 18th, with India's top five being Goa (13), Kerala (13), Tamil Nadu (20), Maharashtra (24) and Manipur (26).
Gujarat has a per capita income of Rs 122,502 that is almost close to Maharashtra (Rs 121,514) and Kerala (Rs 119,763). However, its child health indicators lag Maharashtra and Kerala on all three parameters — underweight children under five, infant mortality and under-five mortality.
Jammu & Kashmir, with a per capita income of Rs 60,171 – 50 per cent lower than Gujarat — has lower infant mortality (26) and under-five mortality (28).
Nearly 1.08 million Indian children under the age of five years died in 2015 — that is 2,959 deaths every day or two each minute — many of them of causes that were preventable and treatable.
India has reduced its IMR by 68 per cent in the last 41 years from 130 in 1975 to 41 in 2015-16, data from the National Family Health Survey 2015-16 reveal. This is still worse than than poorer neighbours such as Bangladesh (31) and Nepal (29).
The deaths of infants at public hospitals is a nationwide issue, revealing the depth of the crisis in India's public-health system. This year, 52 infants died over 30 days at Jamshedpur's Mahatma Gandhi Memorial Medical College hospital in Jharkhand, two weeks after 70 children died at the Baba Raghav Das Medical College Hospital at
SUPPORT TWOCIRCLES
HELP SUPPORT INDEPENDENT AND NON-PROFIT MEDIA. DONATE HERE