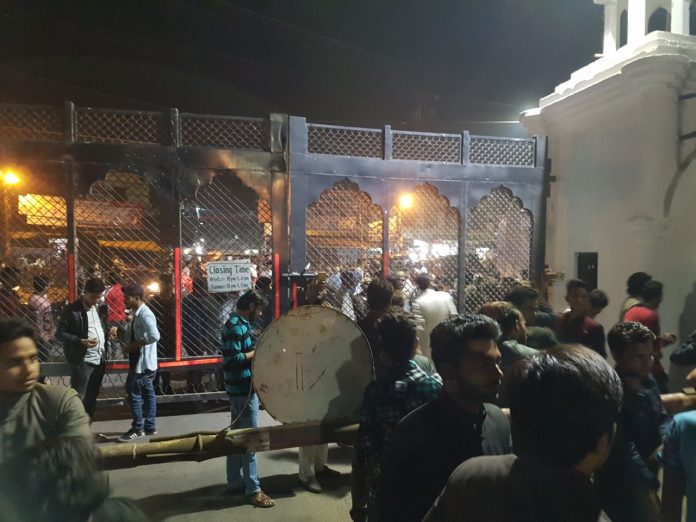 By Siddhant Mohan, TwoCircles.net
After a few weeks of silence and calmness, Aligarh Muslim University again saw protests last night after authorities at the university crossed the deadline to declare students union election dates.
---
Support TwoCircles
---
Earlier, the students of AMU had sat on a Dharna on September 19 demanding a declaration of union election dates. The protest ended after authorities promised the students to declare the election dates until November 1.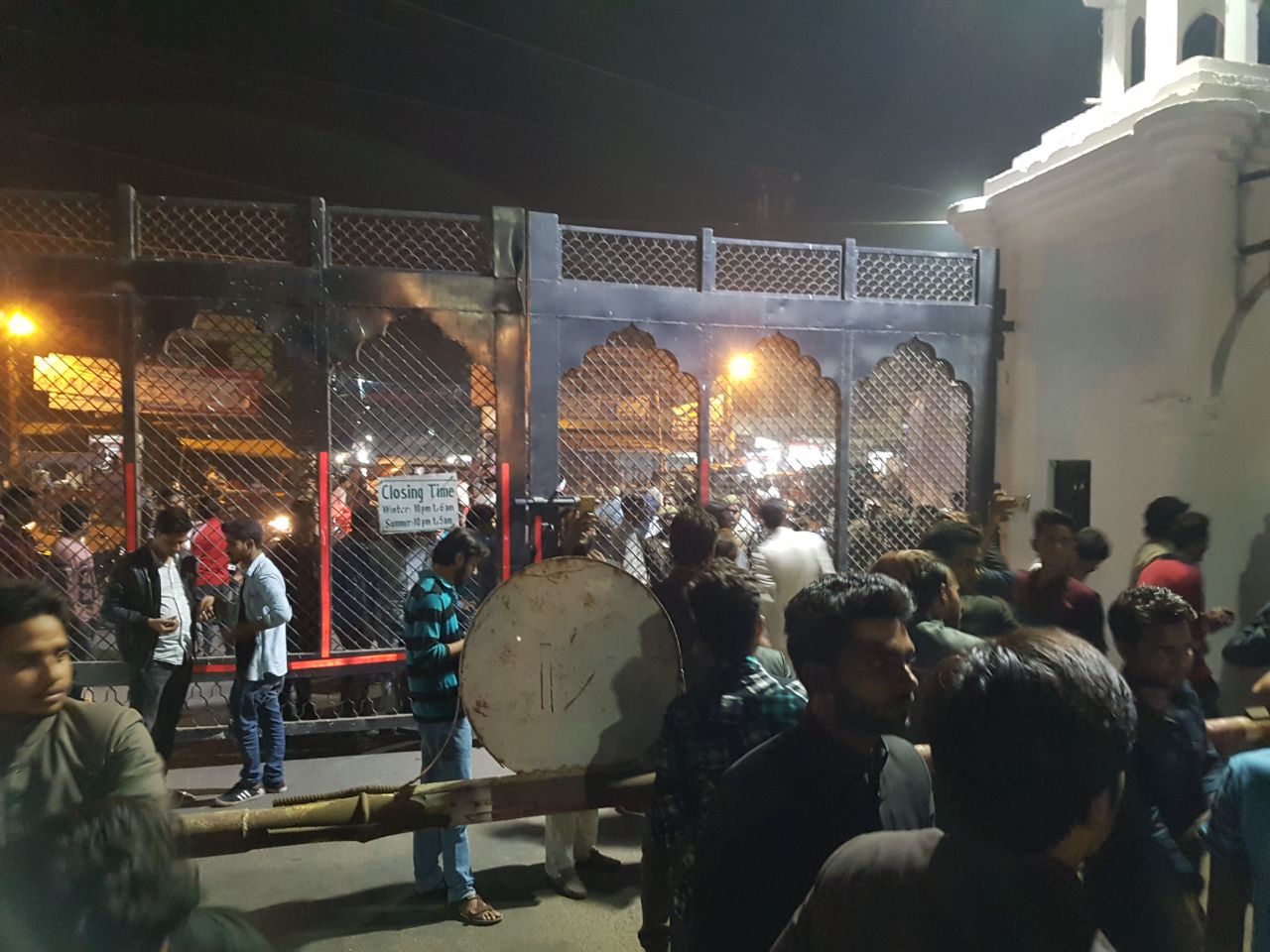 But as the deadline passed, and there was still no announcement from the authorities, students surrounded the registrar's office on Wednesday evening asking for the announcement.
However, getting no word from the authorities, students closed all the gates of the university last night, and the condition has only got worse.
Protesting students have started suspending classes, and AMU is currently looking at a complete lockdown situation.
AMU administration has mentioned the municipal election – which is announced in Uttar Pradesh – as the reason behind its silence. But students are concerned that why the university is being interfered by the district administration.
"There are union elections happening in almost every college and university, we cannot understand why the administration does not wants election only in AMU," said AMU student Helal Khan. "We wanted November 3 as the date of nomination. But we don't see that happening so we are protesting," he added.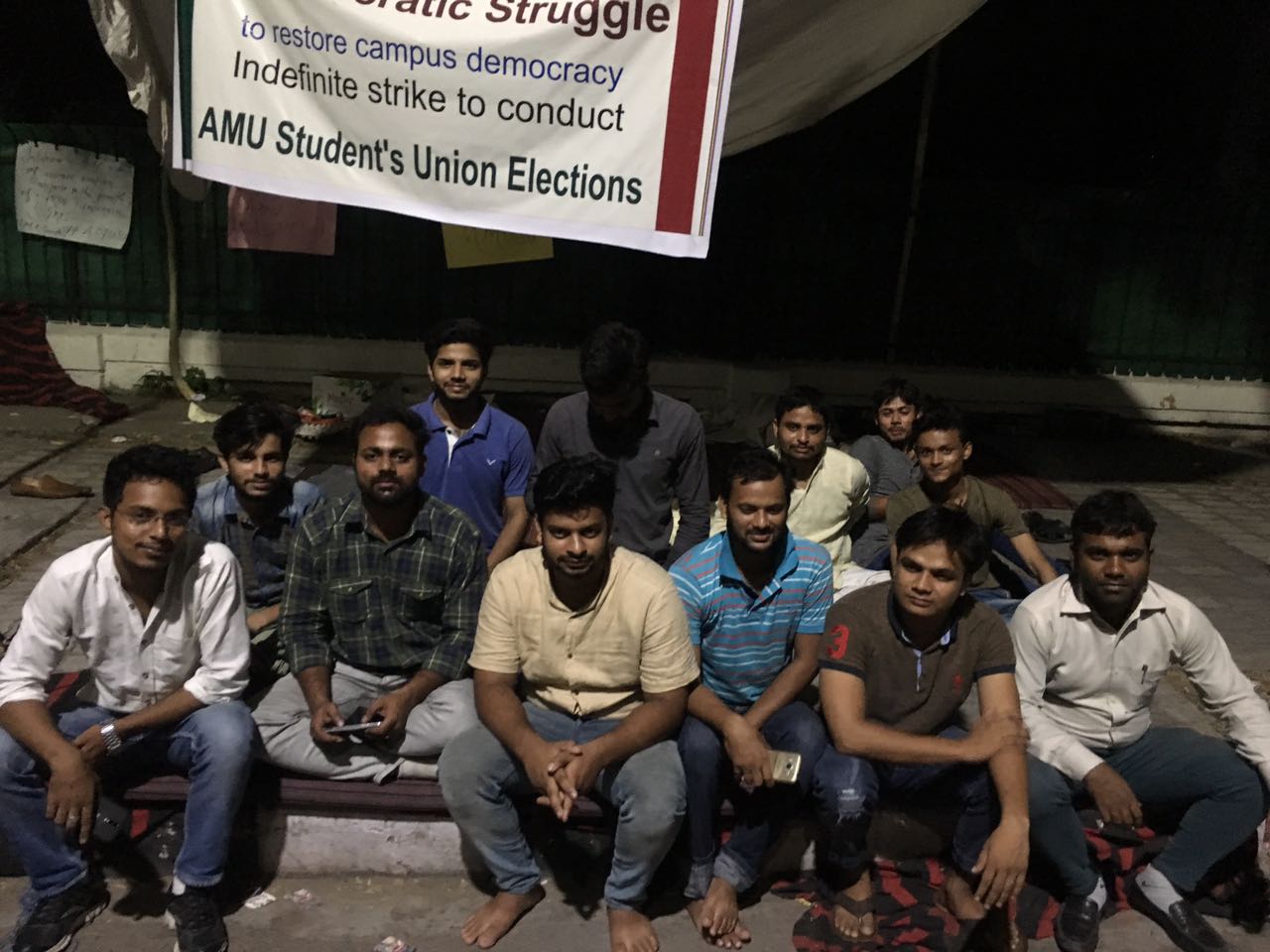 Apparently, AMU administration has given a tentative election date of December 3. But students are not agreeing to the same saying that most of the students will be busy preparing for the semester exams. "No one will bother to come to the polling booth," said Khan.
Most of the students in the university are sitting at the gates of the University and demanding a proper scheduling and announcement of union elections in the campus. When contacted for the comments, Pro-Vice Chancellor at AMU Tabassum Shahab informed that meeting for the election is under process and students, along with the media, will be informed very soon.
SUPPORT TWOCIRCLES
HELP SUPPORT INDEPENDENT AND NON-PROFIT MEDIA. DONATE HERE