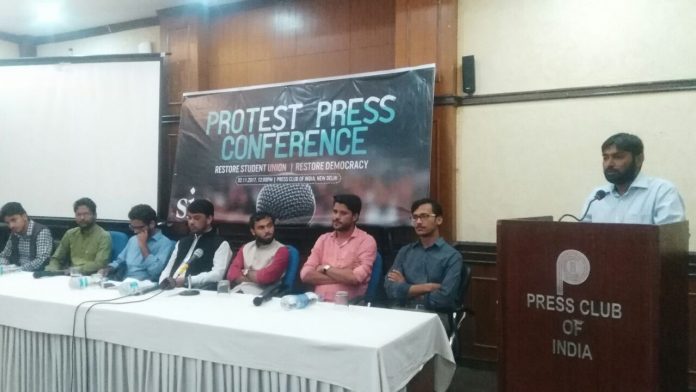 TCN News
Students Islamic Organisation (SIO) of India held a press conference today in press club of India to call for a solidarity with the students protesting for union elections in Jamia Millia Islamia, New Delhi.
---
Support TwoCircles
---
Participants, which included a several leaders and student activists from various universities said that those who welcome the democratic values, should come forward and support the struggle of the students.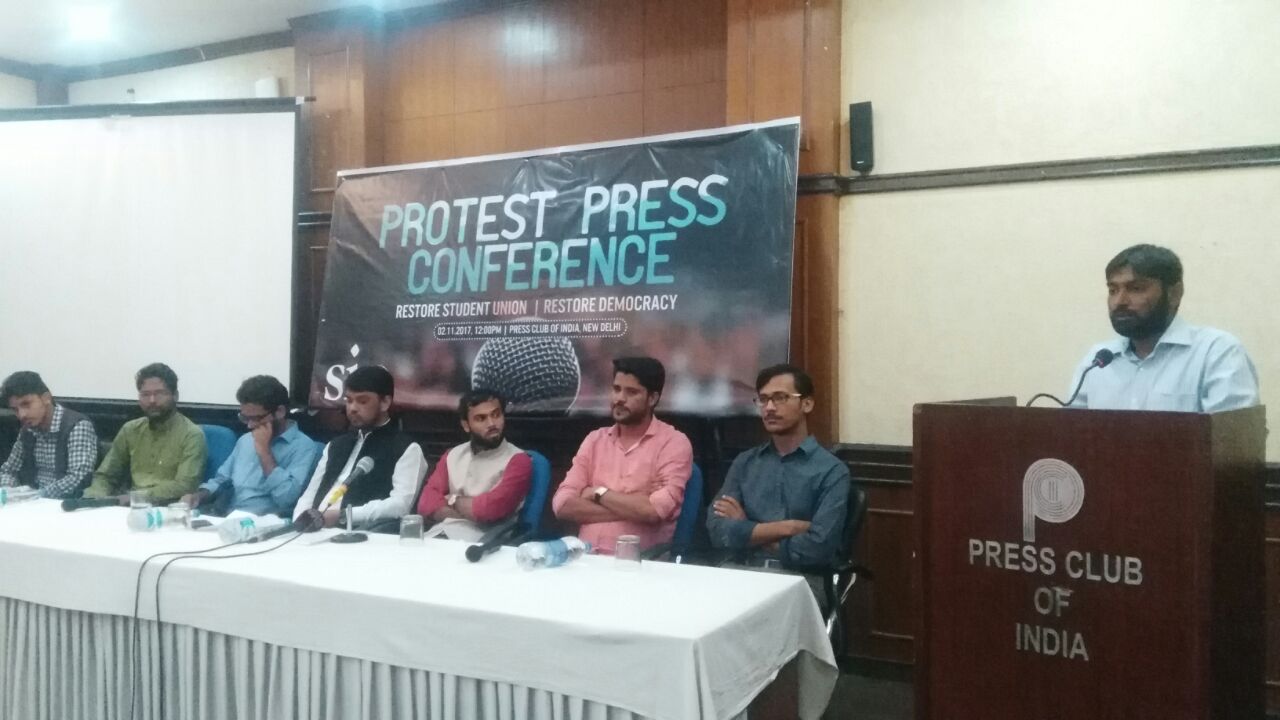 Syed Azharuddin, National Secretary at SIO of India, said, "This struggle is after 12 years of blatant silence. Students who broke this dumbness really deserve much applause and credit from the student community across the nation."
Statement issued after the same press conference said, "The Jamia administration should open its shuttered mouth before the demands of Jamia students forum which comprising many student movements including SIO of India. Jamia admin is beating around the bush instead of coming up with any solid solution for the struggling students' demands."
Questions were raised on the "behaviour" of JMI administration with the protest and the involved students. "JMI still is trying to hide the strongest struggle of its own students. One of the students is still in hospital after the 7 days long continuous hunger strike. Admin is yet to open its eyes towards the demand for democracy. Instead of Restoration of students' union election, JMI trying to laugh at by raising invalid arguments such as it is the matter of sub judice," said Azharuddin.
"If the admin is sincere, they should be ready to file an affidavit in court saying that they will reinstall union election in JMI."
Statement said, "So we appeal to all democrats of this nation to support the struggle in JMI for the cause of democracy. We demand JMI to settle the matter as soon as possible by restoring campus democracy through restoration of students union."
Jaseem PP (National Secretary, SIO of India), Shariq Ansar (General Secretary, Fraternity Movement), Imran Choudary (JMI Student), Masiuz zama Ansari (Lucknow University, Student Leader), Afzal Khan(JMI Student), Hidayath (JMI Student) and Ambar (JMI Student) were also present in the conference and spoke for the union and protesting students.
SUPPORT TWOCIRCLES
HELP SUPPORT INDEPENDENT AND NON-PROFIT MEDIA. DONATE HERE