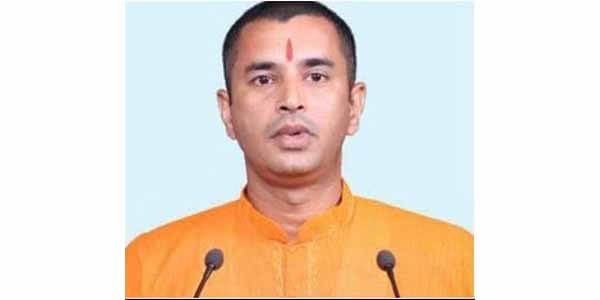 Palghar/Mumbai, Aug 10 (IANS) The Maharashtra Anti-Terrorism Squad (ATS) has nabbed a right-wing activist of the Hindu Janjagran Samiti (HJS) and recovered some explosive materials from his home in Palghar early on Friday, an official said.
The activist has been identified as Vaibhav Raut. Earlier it was suspected that he was a Sanatan Sanstha activist, also a right-wing group.
---
Support TwoCircles
---
The arrest followed an early morning raid in the Nala Sopara town. The ATS used a dog squad to swoop down on the Hindu group member.
The ATS has recovered some bomb-making material, including detonators, explosive powder and incriminating material during the raid at his home and shop in Bhandarali area of Nala Sopara.
The motives behind the explosives found with him are not clear and Raut has been taken from Palghar to Mumbai where he will be produced before a court later in the day.
Decrying the arrest of "a devout Hindu" as "Malegaon 2" the HJS has said Raut is an active Gau-Rakshak (Cow protector) of the Hindu Govansh Raksha Samiti.
"He used to participate in agitations and programmes for uniting Hindu organisations under the aegis of the HJS," said Maharashtra and Chhattisgarh HJS Organiser Sunil Ghanvat.
However, he had not taken part in any programmes since the past few months, the HJS chief added.
"The incidents of needless harassment of Hindu orgnisations' activists and implicating them in false cases are not new. It was amply proved through the Malegaon (2008 blasts) case and arrests of many innocent Sanatan Sanstha activists," Ghanvat said.
He was referring to the arrests of several leading Hindu functionaries, including Sadhvi Pragnya Singh Thakur and others, during the investigations into the Malegaon blasts in a Muslim locality killing seven and injuring over 80.
Earlier on Friday, Raut's lawyer Sanjeev Punhalekar had also informed the media that Raut was not a Sanatan Sanstha activist and his name was being deliberately linked to defame the organisation.
SUPPORT TWOCIRCLES
HELP SUPPORT INDEPENDENT AND NON-PROFIT MEDIA. DONATE HERE