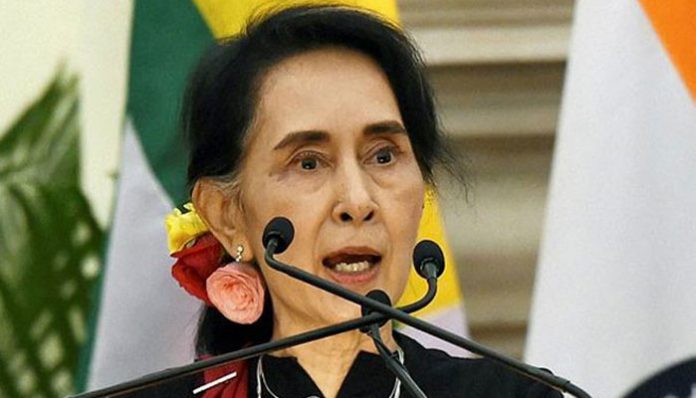 Naypyidaw (IANS): Myanmar said on Thursday that it has asked Bangladesh to arrest and extradite more than 1,300 Rohingyas suspected of taking part in a rebel assault against government checkpoints in Rakhine state in August last year.
The incident on August 25 led to a violent military operation in Myanmar against the alleged insurgents, triggering a humanitarian crisis as at least 650,000 people from the mostly Muslim Rohingya minority community fled to neighbouring Bangladesh.
---
Support TwoCircles
---
The Information Committee of the Myanmar State Counsellor Office led by the Nobel Peace laureate and the country's de facto leader Aung San Suu Kyi published photographs of the alleged members of the Arakan Rohingya Salvation Army (ARSA), Efe news reported.
According to the Information Committee, the Foreign Affairs Ministry — also led by Suu Kyi — made the demand to its Bangladeshi counterpart during a bilateral meeting held in Naypyidaw in mid-November.
ARSA's attack on police outposts in August led to an aggressive retaliation by Myanmar's security forces. Human rights organisations accuse the Myanmar soldiers of committing rapes, murders and razing Rohingya villages.
Bangladesh and Myanmar agreed on a repatriation process for the refugees arriving in Bangladesh, which is expected to start next week.
Several humanitarian organisations have repeatedly denounced the agreement on the grounds that conditions are not yet safe enough for the Rohingyas to return to Myanmar where some recent refugee arrivals have reported that the attacks were still ongoing.
The UN and other organisations have also repeatedly pointed out the existence of clear evidence of abuse, with the UN High Commissioner for Human Rights calling the operation "a textbook example of ethnic cleansing".
SUPPORT TWOCIRCLES
HELP SUPPORT INDEPENDENT AND NON-PROFIT MEDIA. DONATE HERE