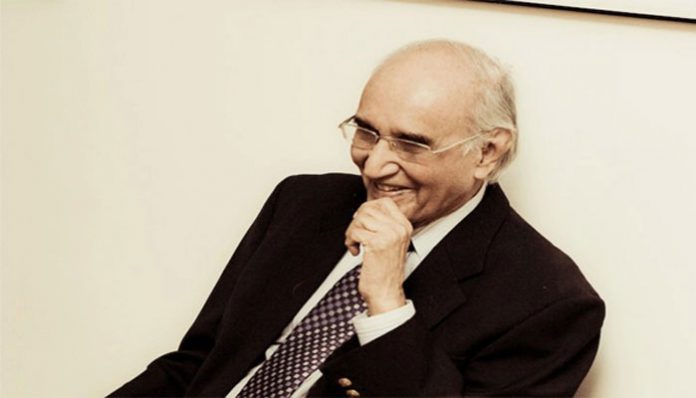 ALIGARH June 25: "Mushtaq Ahmad Yousufi's passing away not only denotes the death of the most outstanding satirist of our time but also his departure indicates end of an era that produced many stalwarts", said the Public Relations Committee of the Aligarh Muslim University, while expressing its grief on sad demise of the nonagenarian litterateur who had carved a niche in humour writing.
Prof Shafey Kidwai, who is also the Member Incharge of the Public Relations Office, said that Yusufi's demise has created a great void which will be difficult to be filled for a long time.
---
Support TwoCircles
---
Prof Mohammad Asim Siddiqui pointed out that Yusufi, an alumnus of the Aligarh Muslim University, started his career as a bureaucrat in united India and later became a banker in Pakistan. He entered the literary world in his 40s and soon became a celebrity through his masterpieces, "Aab-e-Gum" and "Zarguzasht".
According to Professor Mohammad Sajjad, Yusufi carried the classical traditions of Urdu literature in the age of post-modernity and his works rightfully won him a place in the galaxy of doyens of Urdu literature.
Dr Ajay Bisaria said that Yusufi will continue to provide a leading light to young writers and his style will always be remembered.
Public Relations Office
SUPPORT TWOCIRCLES
HELP SUPPORT INDEPENDENT AND NON-PROFIT MEDIA. DONATE HERE