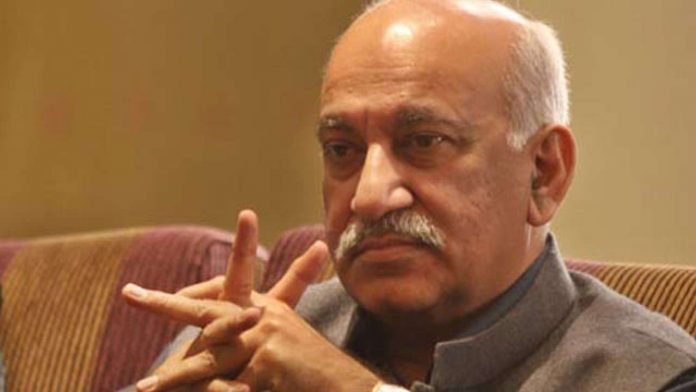 New Delhi, Oct 10 (IANS) The government on Wednesday continued to maintain silence on the allegations of sexual misconduct against Union Minister M.J. Akbar even as the Congress sought his resignation.
Law Minister Ravi Shankar Prasad, who briefed reporters about cabinet decisions, refused to answer any question other than those pertaining to cabinet decisions, including that on Akbar and the #MeToo campaign.
---
Support TwoCircles
---
"Today the issue is cabinet decisions, please concentrate on that," he said in response to a question about allegations against Akbar.
"The issue is cabinet decisions," Prasad again said when reporters pressed for an answer from him on the issue.
On Tuesday, External Affairs Minister Sushma Swaraj did not answer media queries about allegations concerning Akbar. As reporters persisted with their questions and asked if there will be a probe, she walked past them without giving an answer.
At least six women journalists have accused Akbar, a former editor, of sexual harassment and inappropriate behaviour.
The Congress on Wednesday asked former Editor and Union Minister M.J. Akbar to either come clean in the wake of sexual harassment charges against him or step down as a Minister. It also sought an independent probe into the charges against him.
"He should either explain the charges though a statement or personally or should resign. The charges are serious and they should be probed independently," Congress spokesperson S. Jaipal Reddy told the media here.
"We had hoped that women cutting across political lines will come out in support of these brave women who have now come out and revealed their ordeal and tragic stories. Unfortunately, Sushma Swaraj, to whom many look up to for inspiration, has chosen to stay quiet," said Congress spokesperson Priyanka Chaturvedi.
SUPPORT TWOCIRCLES
HELP SUPPORT INDEPENDENT AND NON-PROFIT MEDIA. DONATE HERE