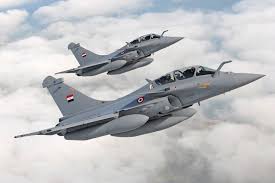 By TCN News:
Social Democratic Party of India has alleged that the Rafale fighter aircraft deal is the biggest ever defense scam, witnessed by India. SDPI National President Mr. M K Faizy, in a press statement released on September 24 demanded an independent enquiry in the matter by forming a Joint Parliamentary Committee. He accused Prime Minister Narendra Modi of betraying the nation.
---
Support TwoCircles
---
 M K Faizy pointed out in his statement that "instead of awarding the contract to Hindustan Aeronautics Limited (HAL), the BJP Government has preferred Anil Ambani owned firm for procurement of fighter jets. This is a typical example of how the Prime Minister Modi is betraying the country."
"Francois Hollande, who was the President of France when the deal for thirty six Rafale fighter aircrafts was signed, had stated that Anil Ambani's company Reliance Defence was chosen as the offset partner by Dassault Aviation because the Indian Government had proposed his name. This exposes the false repeated claims of the Modi Government, that "the government had nothing to do with the offset partnerships which was decided by the fighter manufacturer – Dassault".
Faizy reiterated that the purchase of the billion dollar jets by Modi without any of the mandated clearances, and while he was accompanied by Ambani who had registered a defense manufacturing company barely days before, creates doubt.
Modi announced the deal in Paris. The Indian government asked Dassault, one of the biggest defense companies in the world, to join hands with a new company with untested credentials, leaving behind the 'till then preferred partner Hindustan Aeronautics Limited (HAL).'
 HAL was superseded though Dassault had publically admitted in his corporate filing in France that HAL is their defense partner. But a company that was formed by Reliance 12 days before PM's visit to France has been given a Rs. 30,000 crore contract." M K Faizy said.
Rafale deal is proving to be a biggest ever defense scam which the Modi government is desperately trying to cover up. SDPI demanded that a Joint Parliamentary Committee must be formed without delay, so that the role of the Prime Minster and government is enquired into to find out the truth of the matter.
SUPPORT TWOCIRCLES
HELP SUPPORT INDEPENDENT AND NON-PROFIT MEDIA. DONATE HERE