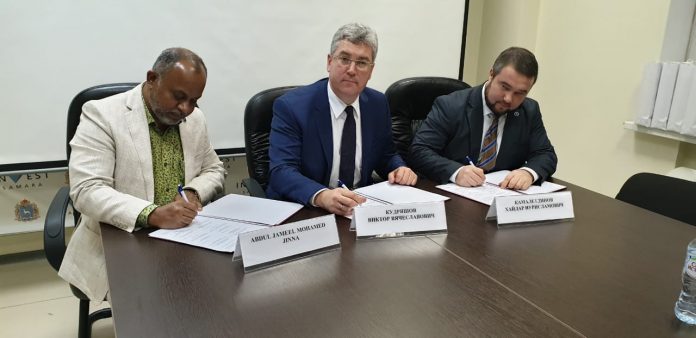 TCN News
World Halal day 2019 is to be celebrated in Samara region, Russia to boom the economic upswing of investment, trade, infrastructure, livelihood and tourist attraction in the Volga region together with the International Association of Islamic Business (IAIB), UNWHD (Singapore) and the Government of Samara region.
---
Support TwoCircles
---
The  event is scheduled on Oct.3rd, 4th & 5th 2019 and will be arranged & organized by UNWHD in the form of an International Investment Economic Summit with the theme "Invest, Innovate, Idealistic"
The Government of Samara region has signed an agreement with United World Halal Development (UNWHD) along with the International Association Islamic Business Pvt. Ltd on holding the event World Halal Day 2019 in the region of Samara. The agreement was signed by the vice-governor of the region, the first deputy Prime Minister, Mr. Haydar Kamaletdinov, Vice President of IAIB and the chairman of United World Halal Development (UNWHD) Mr. Mohamed Jinna.
The primary goal of this summit is to strengthen Trade, Economic, Scientific, Technical, Social and Cultural relations of Russia and other countries merging together at one common point which acts as a single platform along with Regional, Federal and International Level Ministers, Political Leaders, Government Officials from OIC Countries; Foreign Guests, including Major Investors, Businessmen and Experts.
SUPPORT TWOCIRCLES
HELP SUPPORT INDEPENDENT AND NON-PROFIT MEDIA. DONATE HERE