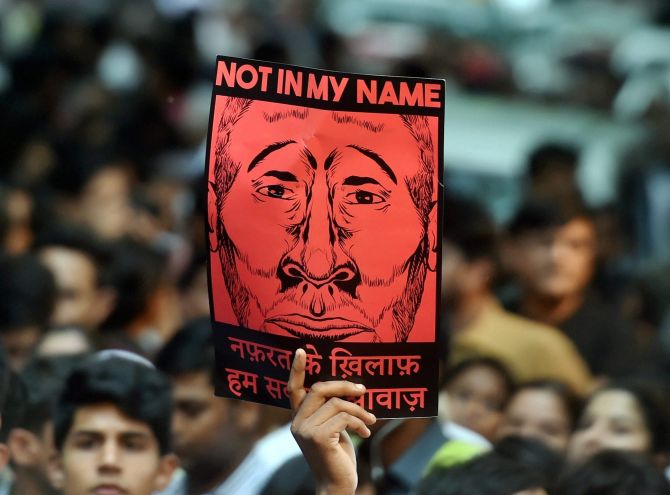 TCN News
Mob lynching that seemed to be occurring in Northern states of India has now crept in South India for the first time.
---
Support TwoCircles
---
Mohammed Faizan, 24, posted a picture of himself having beef soup on his Face Book account some days back. His post invited vulgar comments and threats from members of Hindu Makkal Katchi which they deleted after some time.
Faizan thought that was the end of it but he was in for a rude shock when on 10th July around 30 men from Hindu Makkal Katchi an outfit associated with right winged ideology, with their faces masked attacked him with rods and other weapons. They beat him up and stabbed him all over.
Had some policemen who happened to be walking from there not stopped the mob, he would have been dead.
Mobs going on a rampage lynching people from the Muslim and Dalit communities have been taking place ever since the BJP have formed their government. However in southern states such incidents have not taken place over the eating choice of individuals. This seems to be the first case in Tamil Nadu in Poravachery village of Nagapattinam District.
Police have arrested 4 persons who were involved in this attack and investigations are going on. The accused Dinesh Kumar, Ganesh Kumar, Mohan Kumar, and Agasthian have been charged for attempt to murder and other sections of IPC.
The family of Faizan has demanded action against the members of the Hindu Makkal Katchi members who tried to kill him. Several Muslim organisations including Democratic Youth Federation of India (DYFI) and the Tamil Nadu Untouchability Eradication Front (TNUEF) have come out in support of Mohammed Faizan and begun protesting against this hate crime.
SUPPORT TWOCIRCLES
HELP SUPPORT INDEPENDENT AND NON-PROFIT MEDIA. DONATE HERE