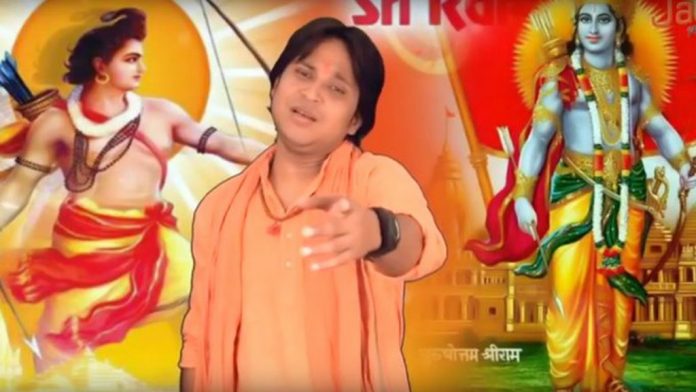 TCN News
Varun Bahar, supposedly a 'devotional singer' was arrested today at 3 am from his village Bandarah, Gonda District of Uttar Pradesh for uploading a song 'Jo Na Bole Jai Shri Ram, Usko Bhejo Kabristan '.
---
Support TwoCircles
---
The song contained provocative lines that said send those to the cemetery who do not say  'Jai shri Ram'. The 3 minute song that went viral on YouTube irked several people for inciting hatred and violence and many FIRs were filed across the country forcing the police to take action against the Bhojpuri singer.
He is known for his other provocative and vulgar songs on his YouTube channel called Janta Musical and pictures. He had appealed to some hindutva groups to protect him from the backlash his song was bound to create.
He will be produced before the court today by the Hazratganj police who arrested him.
SUPPORT TWOCIRCLES
HELP SUPPORT INDEPENDENT AND NON-PROFIT MEDIA. DONATE HERE