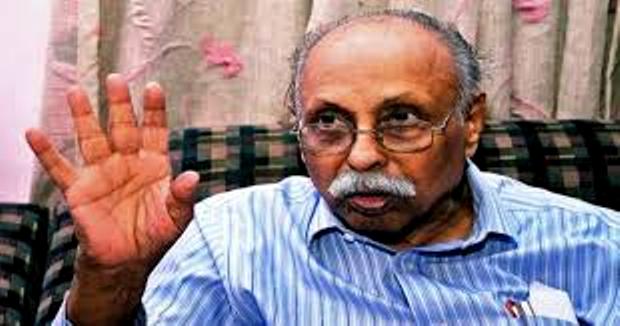 By Arun Khote for TwoCircles.net
'Standing against the discrimination of oppressed classes, a robust advocate of inter-caste marriages, who practices his knowledge of Sanskrit against the religious power relies more on rural masses rather than his officials.'
---
Support TwoCircles
---
This excerpt from the confidential report of PS Krishnan, who commenced his career as a civil servant and graduated as a constitutional expert and powerful campaigner for the rights of oppressed people, essentially remained the guiding principle throughout his life.
His commitment to the cause of social justice is amply demonstrated by proactive contribution in getting the provision of 27% reservation by the government of VP Singh in 1990 for Backward Classes grounded as the member of Mandal Commission formed in 1979 and secretary in the Ministry of Social Justice. He was also a member of the first National Backward Class Commission. And in that capacity, he ensured that the Commission, along with National Scheduled Castes/Tribes Commission, became a constitutional body.
His entire reign of administrative services, besides the social life, has been informed by the ideal of equality, democracy and fraternity propounded by Dr Ambedkar, whom he iconized throughout his life.
He was essentially instrumental in getting the Scheduled Castes/Tribes (Prevention of Atrocities) Act, 1989 passed through the Parliament despite formidable opposition to arrest the mounting tides of atrocities, discrimination and suppression against Dalits and Adivasisduring the period of Indira Gandhi.
Born on in an upper-caste family of Thiruanantpuram in Kerala, Krishnan breathed his last at Apollo Hospital, New Delhi on 10th November 2019. His death took along an unceasing campaigner and advocate always afoot to wage a fight for the oppressed in the ranks of Dalits, Adivasis, Backwards and Minorities. This a loss which cannot be compensated.
From the time he joined the civil services as part of the Andhra cadre, Krishnan began addressing the cause of social backwardness and marginalization among socially deprived and excluded communities. He was particularly concerned about the economic development of these communities.
Inspired by the anti-caste movements in Kerala organized by Ayyankali and Narayan Guru, he would always engage his father to discuss the prospects of a casteless society during his youthful days. The son and father duo was on the same plank in respect to the idea of a casteless society. Subsequently, after enrolling for 'Varsity education in 1940, his understanding and resolve to address the question, besides that of social justice, received further fillip amid progressive forces in the campus.
As an Ambedkarite, he not only remained an ardent supporter of Ambedkar's scheme of reservation for oppressed communities as a strategy of social equality; also he advocated the idea of broadening the scope of this mechanism to ensure economic empowerment of these vulnerable communities. It was due to his efforts that a certain space for the rights of Dalits and Adivasis over natural resources like land, water and forests could be carved out within the frame of reference of the constitutional scheme.
His retirement from civil services created more avenues for his activism in different domains of the struggles of depressed classes till his last breath. He participated in numerous movements and advocacy groups of oppressed people as an ideologue and strategist. He was particularly concerned about the struggles addressing the issues of land rights of depressed class people, their reservation in the private sector, including education as well, and special provisions. We owe immense gratitude to him for the formulation and grounding of Scheduled Castes Sub-Plan and Scheduled Tribes Sub-plan (Collectively known as Special Component Plan at the outset).
Throughout his period of activism, he was always keen about developing collective leadership of the movements, campaigns and advocacy interventions involving especially Dalit and Adivasis. And his effectiveness lied in his universal acceptability in all the quarters. This was because of his direct accessibility to grass-root workers and their organization as the ultimate source of his knowledge and understanding of ground realities.
He led by example to epitomize the ideals of equality, democracy and fraternity for the mainstream society by consistent engagement and sharing with marginalized and excluded people in their struggles for social justice and aspirations. 
Nitirajan, in his book, 'Crusade for Social Justice', iconizes Krishnan as 'Ambedkar-2' to highlight his lifelong commitment and struggles for social justice.
My humble salutation to you, Mr Krishnan. 
The author is a journalist and social activist and the founder of Justice News. 
SUPPORT TWOCIRCLES
HELP SUPPORT INDEPENDENT AND NON-PROFIT MEDIA. DONATE HERE