By Auqib Javeed, TwoCircles.net
Budgam: Abdul Rasheed Wagay, 57, is looking with teary eyes towards the chopped apple trees at his orchard, in Kanidajan area of Central Kashmir's Budgam district.
---
Support TwoCircles
---
"Nothing has been left. They slaughtered our trees like goats," Wagay lamented, and added that the "chopped apple trees were his sole source of income."
Wagay said the Forest Department of Jammu and Kashmir mowed down thousands of apple trees in Kanidajan, which falls 50 kilometers from Srinagar.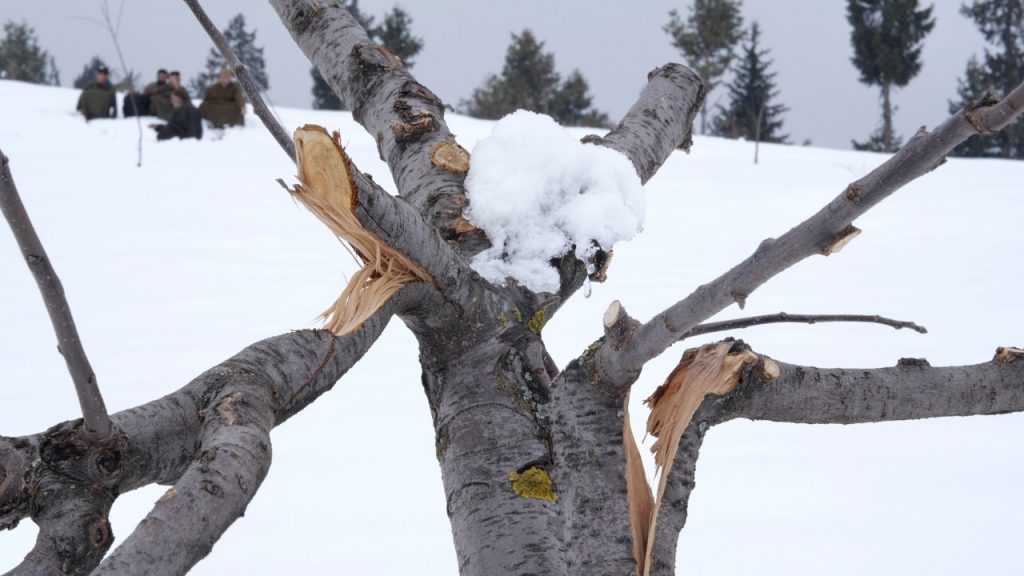 Wagay said he along with the members of Gujjar community received notice from the department accusing them of encroaching forest land.
TwoCircles.net spoke to around a dozen of villagers who shared the same story. They said nearly 50 men from the forest department had arrived with axes and saws last month and chopped trees on several dozen acres of land, which is used by 30 families.
This is not an isolated incident where the government has launched an "assault" against the tribal people. Last month, the adminstration started a massive demolition  drive at picturesque Pahalgam area, and pulled down temporary Kaccha houses of Gujjar and Bakarwal community.
The administration claimed that they had retrieved 700 kanals of land that was encroached by encroachers in Pahalgam.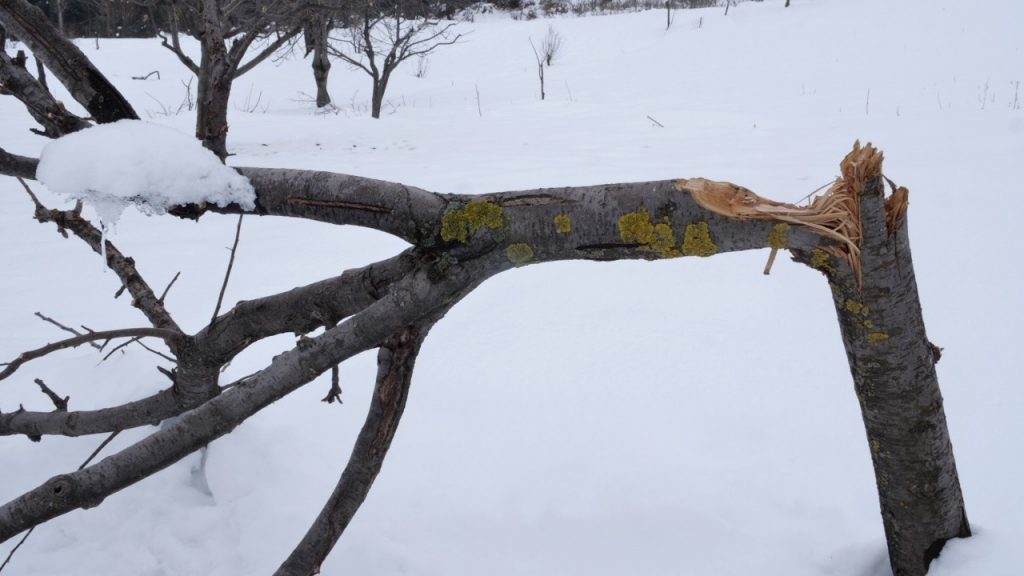 In North Kashmir's Kupwara district, the forest department issued eviction notices to many Gujjar and Bakarwals, who claimed that they are living in these places since many decades.
On 20 October this year, over 11 people recieved the eviction notices from the Forest department in Nagrota-bypass and were asked to leave the land till 25 October.
'Living in a state of fear'
The Gujjar and Bakarwal tribes in the newly created Union territory are living in a state of shock and fear. The fear of losing their land, houses and source of living is rife in the community.
The villagers want to know from the forest department that if they wanted to retrieve the forest land, why were the trees, which is sources of livelihood, chopped off?
The villagers of Kanidajan say that the cutting down of apple trees is akin to Israel's policy of cutting down olive trees in occupied Palestinian territories.
"This is what Israel does in Palestine. They chop off their olive trees and the J&K admin here is now chopping down apple trees," says Mudasir Ahmad, a student.
Since the drive was launched by the adminstration, at least 15 nomadic families have been evicted from the forest land, and their dwellings dismantled.
Officials, though, say they are only removing encroachers.
The villagers fear that they might lose their land and houses after the District Development Council (DDC) elections are over.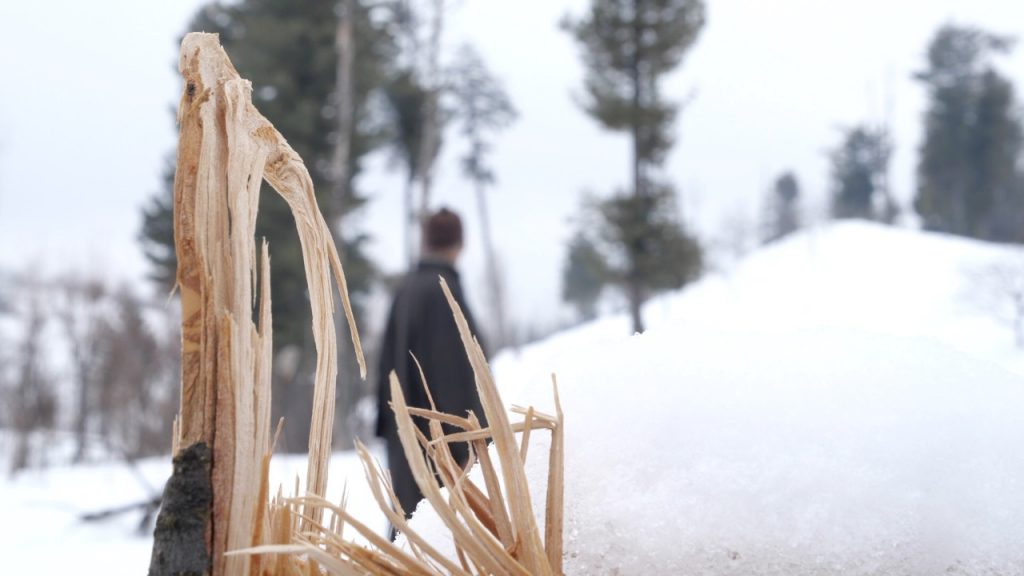 "Losing your home and land is such a strange feeling. We feel like we are outsiders in our own land," says another resident Mohammad Ashan Wagay.
Ahsan Wagay told TwoCircles.net that he along with his neighbours is cultivating on the land in Kanidajan village since decades.
"Initially we would cultivate potatoes, beans and other eatables but later on we planted apple trees as its more profitable and generates better more income," Ahsan Wagay said.
Now he has nothing left to feed his family. All he does no is pray for "Allah's mercy"
"I am an old man, I can't do anything else to feed my family. What kind of government is this who don't think of the poor?" Ahsan Wagay questions.
Bleak future
Like the Wagay duo, many other villagers are anticipating "dark future" ahead. They fear that they might be "thrown" out of the place anytime. Their only hope is the implementation of the Forest Rights Act (FRA).
The Forest rights Act of 2006, which protects the rights of traditional forest dwellers and scheduled tribes, has not been extended to Jammu and Kashmir even after the abrogation of Article 370 that turned the state into a Union Territory.
Officials say the Act is likely to be implemented in Jammu and Kashmir in March next year. Once implemented, it will restore the right to ownership to the land farmed by forest dwellers and scheduled tribes.
But the question is, can't the tribals live in forests without FRA?
Supreme Court judgement on Tribals
On 13 February, 2019 Supreme Court had directed for eviction of more than 1 million scheduled tribes (ST), and other forest dwellers from forest lands in 16 Indian states. However, after widespread criticism, the SC stayed its previous order to evict forest dwellers in over 16 states, in a major relief for over a million people affected by the order.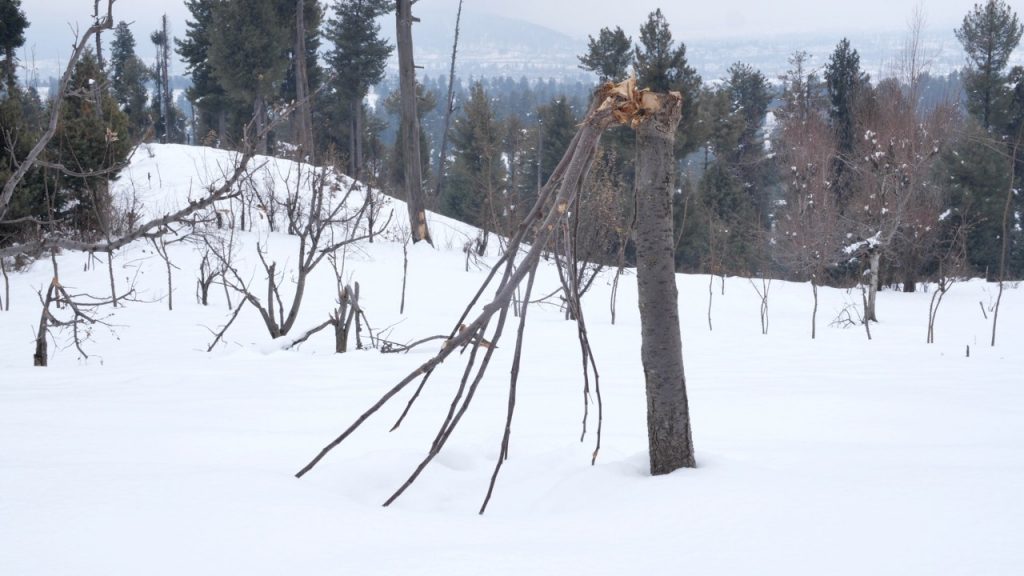 The directions came after the Union Ministry of Tribal Affairs approached the court pleading for modification and a temporary stay on the implementation of the eviction order. The ministry maintained that the Forest Rights Act is a welfare legislation and under the Act, the rejection of a claim does not ipso facto lead to the eviction of forest dwellers and tribals.
But why isn't the SC order applicable in Jammu and Kashmir when Article 370 was removed? Under which law the government axed thousands of trees in Budgam? These are the questions  that the villagers of Kanidajan and many others who have recieved eviction notices from the forest department.
The Government, however, maintains that they are following the high court order on a public interest litigation filed to remove encroachments. "The honourable court had directed various departments, including Forests, to remove encroachments and based on that we had to act," Sarita Chauhan, Commissioner Secretary, J&K Forests told News 18.
SUPPORT TWOCIRCLES
HELP SUPPORT INDEPENDENT AND NON-PROFIT MEDIA. DONATE HERE