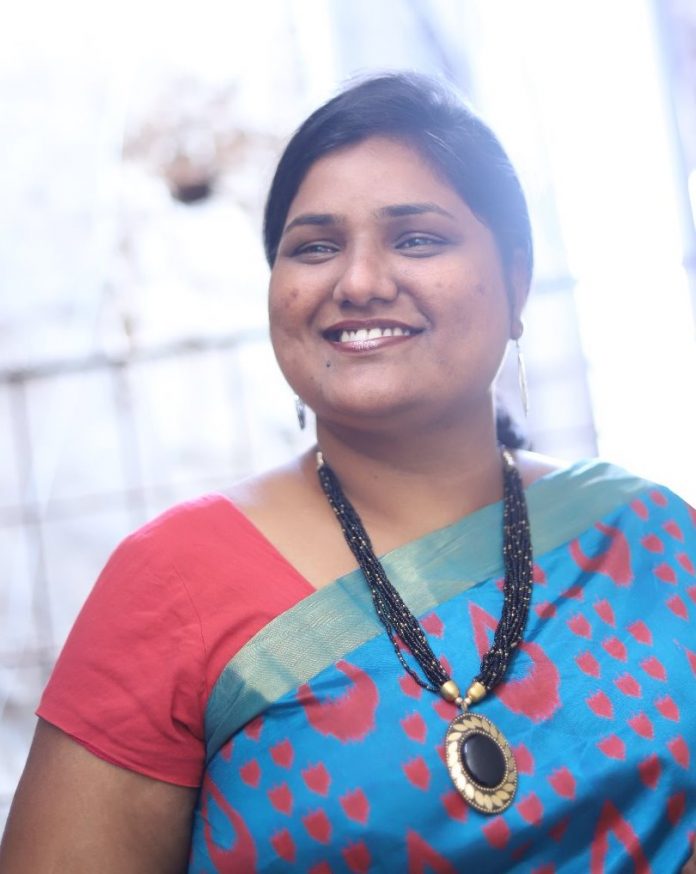 Nikhat Fatima, TwoCircles.net
Dalit literature that revolves around the struggles and lives of Dalits first emerged in the 1960s and has seen exponential growth since. TwoCircles.net correspondent Nikhat Fatima writes about one such Dalit woman poet Mercy Margaret Boda, who after winning the Sahitya Akademi Yuva Puraskar award in 2017 in Telugu, is emerging as a promising young voice. 
---
Support TwoCircles
---
HYDERABAD: Belonging to a devout Christian family, thirty-six-year-old Dalit poet Mercy Margaret Boda remembers being taught that every talent she possessed should be utilized in the path of Jesus Christ. Till her late teens, Mercy would refrain from watching movies and reading novels.
As a student, Mercy would write poems but the conflict within her kept her from sharing her poetry with the world. She would confide it to Church and offer it to God.
Mercy was finally able to overcome the conflict within her realizing that 'her poetry also was an act of worship.'
Her poetry – she told TwoCircles.net, strove to highlight the sufferings of her fellow beings before the world to bring awareness and a sense of justice amongst those who read her work.
Mercy says she did not face direct discrimination in her early life. She attributes it to her grandfather, who was a freedom fighter and had converted to Christianity due to atrocities on Dalits.
Mercy studied in Christian Missionary Institutes and lived in a city where the atmosphere was not openly hostile towards Dalits.
With time, Mercy noticed the discrimination when she was amongst mixed society when she would be given least priority in social gatherings.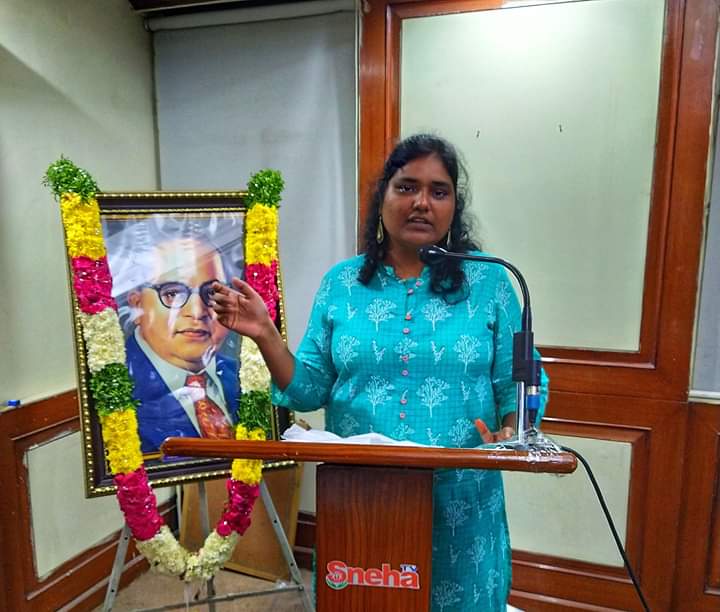 Mercy first felt that the discrimination she was facing was because of her religion.
Mercy says that she had grown up believing that her identity was with her religion and that Christians were different from others and their citizenship was in the heavenly abode as per their biblical belief.
"It was only later that I realized that it was not my religion but my caste that was the reason for discrimination against me," she says.
Even though Mercy's work was appearing regularly she was not given importance and her work was not even being read.
"Nobody paid attention to my work," she says.
With reading, she gained knowledge about the various forms of discrimination Dalits faced in India and she immediately related to it.
"I began reading revolutionary poets who wrote about socio-economic injustices in the society from the vast Telugu literature," she says.
In 2009, Mercy began putting up her poems on her online blog called 'Manasu Palike Mouna Geetham (Silent Songs of the Mind)" and started sharing her poems on Facebook. With time, her poems began attracting an audience on Facebook and her followers grew.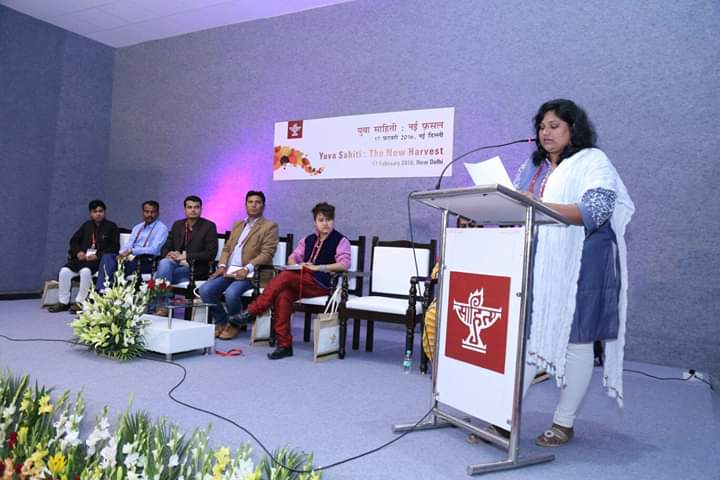 Mercy's poems are on social injustices, inequalities, oppression, caste-based discrimination and women.
She says her poetry touched a chord with all her readers on social media.
On Facebook, she received varied feedback – both positive and negative.
"I found other poets who shared their work. Sharing poems on Facebook groups encouraged me and my poetry got wings," she says.
Mercy says she was mentored by poets like Kavi Yaqoob and Professor Mohammad Afsar.
"Kavi Yakoob, who is also a professor and a writer, encouraged me to write and also invited me for poetry recitations," she says.
Mercy credits another well-known Telugu poet K. Shiva Reddy for inspiring her to pen down her second collection of poems.
Reddy is a Sahitya Akademi Award winner of 1996 and after reading her poem in a local daily called up Mercy and appreciated her work.
Reddy was also Mercy's visiting professor when she was pursuing post-graduation and taught her nuances of writing professional poetry.
"Shiva Reddy Sir is my guru," she says.
Mercy's poems opened her to a world of injustices and sufferings. She wanted to join hands with people who, like her, wanted to change the dynamics of the society and fight for justice.
She learnt first-hand about caste and religion discrimination when she was denied to rent a house.
The domination of the rich over the poor, landless and marginalized worried her. She wrote about them in her poems but she was not happy.
'I wanted to do more," she says.
Intending to bring a change in the lives of marginalized people, she contested elections as an independent candidate in 2018 for the post of MLA – but without any money to support her campaign.
"Though I did not win the elections, I learnt about the system, the power politics, the money politics, and understood that it is difficult to withstand all these when you lack the power of money and muscle," she says.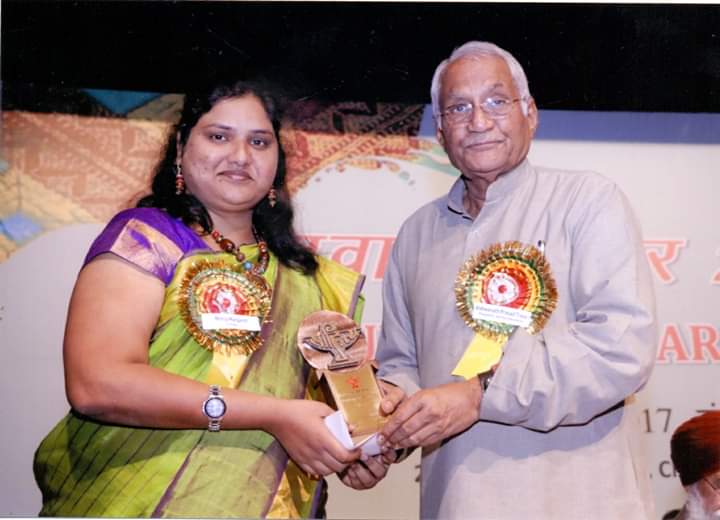 In 2016, her anthology of poems 'Matala Madugu' (The Lagoon of Speech) won her laurels.
And the following year in 2017 she won the Sahitya Akademi Yuva Puraskar Award for the same anthology. Mercy was the only female and a Dalit to be honoured the Yuva Puruskar out of 9 awardees. She was also the first Christian Dalit to win this award.
"If you see the list of winners of the Sahitya Akademi Yuva Awards, so far there have been only 3 recipients from the Telugu language. I am the only Dalit writer to have won the award 64 years since its inception", Mercy says with a tinge of pride.
The anthology has also won the Chamspandana Sahithya Award (2016) and the Penna Sahithya Award (2016). Mercy now is a jury member of the Telangana State Cultural Department's Poetry Programmes (2017), and her works in Telugu have been translated into Hindi, English, Kannada, Malayalam, Tamil, and Odia.
"We should record our history, our victory, the discriminations we face and our sufferings because as Baba Saheb Ambedkar said – "They cannot make history who forget history"."
Mercy calls her parents as her first idols. "When I was a kid, my father used to bring interesting cuttings from newspapers to encourage reading and writing skills in me," she says.
Her other inspirations include Dr B.R. Ambedkar, Martin Luther King, Mother Theresa, Che Guvera among others.
Mercy would like to visit Kabul and Cuba someday in the future. Fond of world cinema, Mercy says she loves watching Iranian movies.
"As a poet and writer, I want to see equality. Every human should be treated equally. The resources, knowledge, opportunities, power should be distributed equally. Women should be treated equally to men. I want everyone to realise "We are all Humans until Race disconnected us, Religion separated us, Politics divided us and Wealth classified us," she says.
Mercy hopes that the problems of Dalits can be solved by the consciousness of the on-going struggle of Dalits, which is to acquire knowledge to analyse the root cause of our problems.
"The consciousness will surely bring revolutionary change. Both inside ourselves and outside thus paving the way to processes of social change," she says.
Mercy lives in Ranga Nagar in Hyderabad, which is a slum area and inhabited by around 200 Dalit families.
Mercy names Kolakaluri Enoch, a Telugu Dalit writer, as her inspiration who she considers is writing the truth about the lives of Dalits. Her other inspiration is Jupaka Subadhra, another Telugu Dalit writer, from whose work she got in insight into Dalit literature. And Urmila Pawar, a Marathi Dalit writer.
Mercy's latest collection of poems is called "Kaalam Valiipotunna Vaipu" (Towards Inclination of Time), published in 2019. The book contains 120 poems, which were written between 2014 and 2018.
The poems in the collection are about the "political era of these five years and decisions of the government and how they have affected us."
"Issues like demonetization, food habits restrictions, deaths based on beef, racism, inequalities, communal fights, Rohith Vemula's death, discrimination based on caste etc," she says.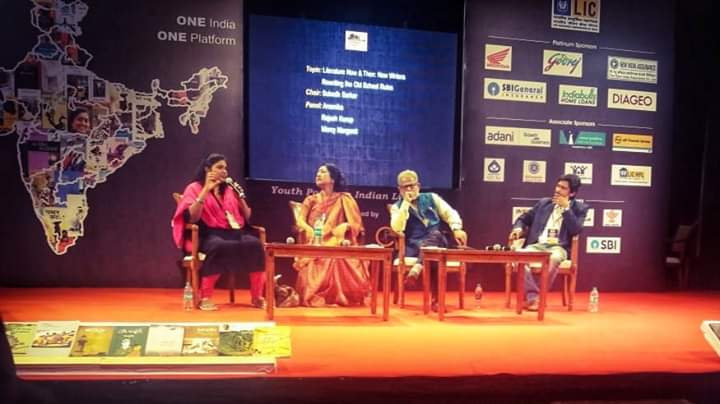 In her tribute to Rohith Vemula, a Dalit scholar who committed suicide in 2016 – Mercy wrote  a poem titled " Nakshtrala pratinidhi ( A representative of stars) , the following lines are extracted from the same:
What craze he had in loving stars 
 In revealing the secrets of the
Endless Universe
 What ardent zeal was his, with
Fired legs ramming into the screens of the sky,
 to see who is swinging in there
He placed a brick
 the groups behind placed a brick each
He fluttered as a banner
 the groups behind, shouting slogans, marched forward
He desired to represent stars and
 all the burning hands united
When the unhappy demon of caste threw death onto him, he planted his body
 dispersing the seeds of ambition into each hand
Becoming a bigbang himself
 he sparked a revolution
Becoming a bigbang himself
 he sparked a revolution.
Commenting on her work, Yendluri Sudhakar, poet and story writer wrote that, "Margaret is the voice of this generation. Her poems are not mere abstractions; they are live scenes that have introduced a new dimension in Telugu poetry. She brings forth a new side of life in every poem."
Afsar Mohammed, writer and lecturer of Foreign Languages at the South Asia Studies Department at the University of Pennsylvania has called Mercy's work possessing a 'profound sense of solitude'. "Mercy has surprisingly recorded so many personal experiences in her poetry. Imaginary coherence and symbolic integrity can be found in Mercy's poetry," he said.
SUPPORT TWOCIRCLES
HELP SUPPORT INDEPENDENT AND NON-PROFIT MEDIA. DONATE HERE