Forty-seven-year old Sheikh Maqsud Alam is a caretaker of a Christian cemetery. He looks after the Barrackpore Cemetery, which is one of the oldest burial grounds of the Christian community in West Bengal. He took charge at the age of 23 after his mother passed away in 1997. To this day, he continues to look after the cemetery with dedication.
---
Support TwoCircles
---
Partho Burman | TwoCircles.net
KOLKATA – His responsibility doesn't allow him to take a day off from his duty. Whether it rains or shines, he performs the last rites by laying coffins at the century-old Christian cemetery in Barrackpore, Kolkata. He sets the perfect example of communal harmony, yet his dawn-to-dusk relentless service towards society has gone unnoticed for the last 24 years.   
Meet Sheikh Maqsud Alam, a 47-year-old caretaker of a Christian cemetery. He looks after the Barrackpore Cemetery, which is one of the oldest burial grounds of the Christian community in West Bengal. He took charge at the age of 23 after his mother Thurran Bibi passed away in 1997. He resides in a small room within the graveyard compound along with a few pet dogs.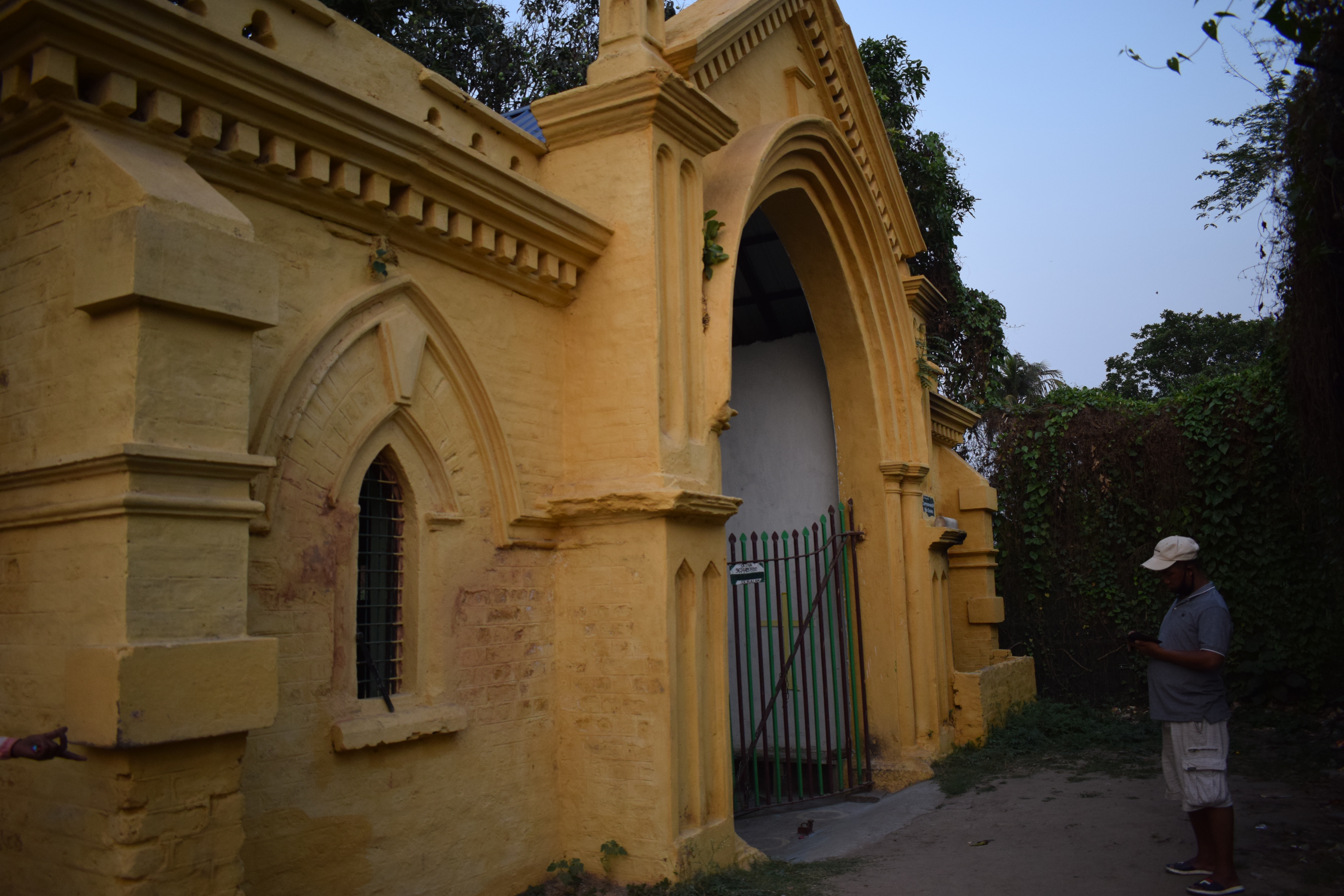 The Diocese of Barrackpore notifies him before the coffin arrives. "I have to document the details of the departed soul in my register once the funeral group attends here. The burying process takes place only between sunrise and sunset. The excavation work is done based on the size of the coffin," Sheikh Maqsud Alam told TwoCircles.net.
Born and brought up at the cemetery in a thatched house, Alam is one among nine siblings. He could not continue his studies after primary level due to poverty. Father Hanif Mali has also worked here as a gardener. Till he was alive, he was assigned to maintain the burials of World War I and World War II. 
Established in circa 1820 AD, the Barrackpore Cemetery is also known as the Commonwealth War Grave. Situated at Barrackpore in Kolkata, it is one of the oldest Cantonments in India. It has 21 burials of the soldiers from the First World War and 113 graves of the combatants from the Second World War.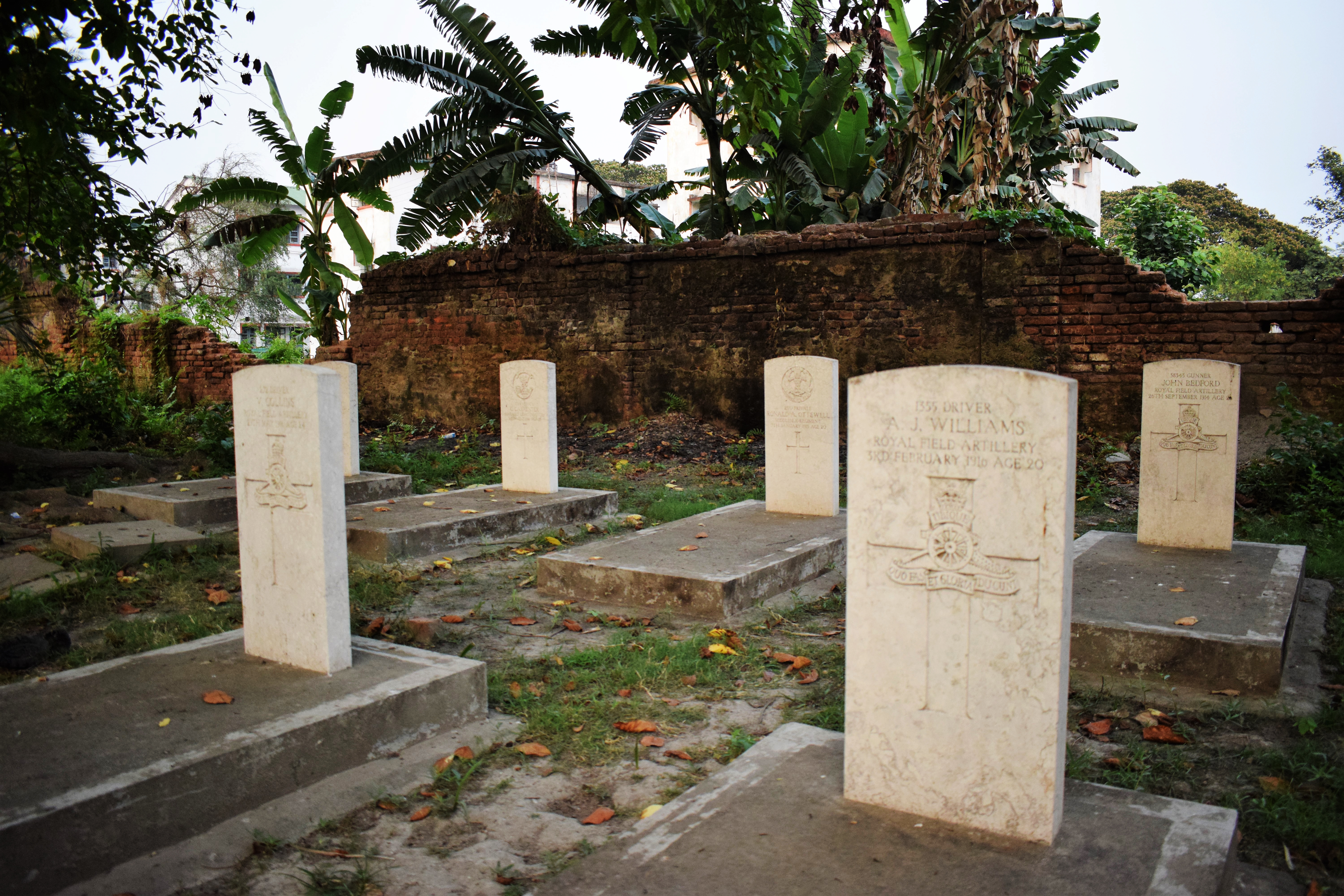 Officer on Special Duty at the West Bengal Heritage Commission, Basudev Malik told TwoCircles.net, "The Barrackpore Cemetery is declared as 'Heritage' property in 2019. The importance of heritage declaration is to create awareness among the local citizens. The declaration doesn't mean that the State government would restore or renovate it, since the graveyard is under the Church authority, they will have to preserve it. However, they can move to the Chief Minister or ministers or local public representatives for it."
A grave dating back to 1862 is found here. Some entombments of yesteryears might have been even older but those are either buried or veiled behind the cluttered dense woodland. Some British tombstones reflect colonial architecture while some contain loads of love, respect and care shown by their daughters, wives, fathers or sons – all of them have their feelings inscribed on the marbled tombstone in fond memories of their beloved.
Various stones such as sandstone, marble and granite were used. Some have canopies while some are quite simple. The garden of remembrance serves all the Christian communities in the area, including Catholic, Protestant and Pentecost. They show up when the mortal remains of their relatives or friends to be rested in peace here. Some Christian tribal communities also utilize the last resting place for their kith and kin. 
The burial place has over 1100 memorials spread across 20 Bigha of land. It is also covered with plenty of trees, including palm, coconuts, guava, jackfruit, Indian blackberry, Indian plum, mango, neem and unwanted weeds. It also houses a number of bird species, venomous snakes, mongooses, jackals, civets, etc.          
Talking to TwoCircles.net, secretary of Barrackpore Cemetery Committee, Father Achal Kumar Naru said that 3-4 are reported on average every month. There are certain norms required before burying the dead. "We issue a slip to the bereaved family and that needs to be produced before the caretaker to carry out the necessary work. We charge a nominal fee of Rs.600 for that," informs Father Naru.       
The ground is dug up to 5-feet for laying the coffin. In order to prevent the casket from surfacing, 10 bags of sand, 5 kg stone chips and 50 bricks are required to hold the box back in the soil. Two labourers assist the caretaker, who takes Rs 1500 for it.
Digging is not his only responsibility, but also to supervise the century-old mausoleum. Alam only draws Rs 1000 as salary per month from the Barrackpore Cemetery Committee for these uphill struggles. However, the short-figured man always wears a smile on his face and has no qualms about it. He couldn't exactly remember the numbers of corpses he buried but it was around 400 bodies in the past 24 years. "Death is unpredictable. Sometimes 2-3 dead bodies come up in a day and sometimes you find none in the entire month," claims Alam.   
Married to Saina Sabina in 1992, the couple have two daughters. His family stays at a rented house in Naya Basti about 10-minute walking distance from the cemetery. Despite poverty, Alam sent his daughters to school with great struggle and both his girls are educated. The elder daughter has completed her 12th standard while the younger has finished her graduation in Arts.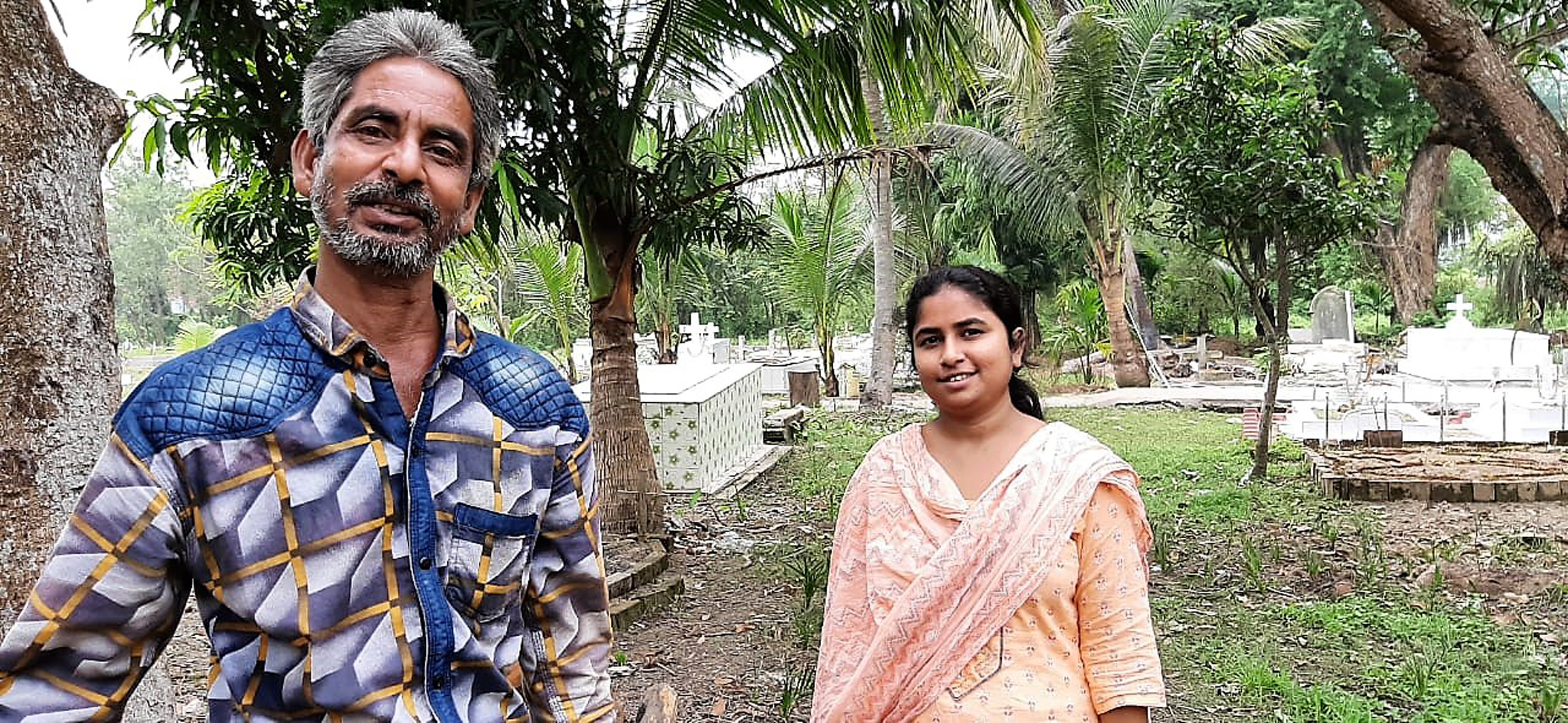 "I tried my best to educate my daughters under these hardships. I don't want my daughters to follow the legacy of what our generations have been doing. Both are schooled and I wish to see them opting for some other profession," concludes Alam.         
Partho Burman is an award-winning independent journalist based in Kolkata. He writes inspirational, motivational and environmental stories. He tweets at @ParthoBurman.
SUPPORT TWOCIRCLES
HELP SUPPORT INDEPENDENT AND NON-PROFIT MEDIA. DONATE HERE