By Musheera Ashraf, TwoCircles.net
Dorana, a village located in Daloda Tehsil of Mandsaur district in Madhya Pradesh, is a predominantly Hindu village – comprising of nearly four hundred Hindu households with a small minority of eighty Muslim households. Previously, as per Muslim residents of the village, they lived in communal harmony with Hindus of the area. This changed on December 29.
---
Support TwoCircles
---
"Before this day we were living in brotherhood with our Hindu brothers, but 29 December brought a huge change in lives of people of Dorana," Shahid, a local resident told TwoCircles.net. "Us din hum sirf Musalman they aur wo sirf Hindu (On that day we were Muslims and Hindus only)," he adds.
Shahid, an eye witness told TwoCircles.net that, "messages were floating few days before the incident about a huge rally going to be organised in Dorana Village to collect the funds for Ram Mandir in Ayodhya"
Revealing the details, Shahid says, "On 27 December, we felt something is being planned against us. We sensed some unusual things. We got an idea that their intention is not good. Few messages leaked and reached us."
The Muslims of the area had information that the Hindu Yuva Vahini, RSS and Bajrang Dal was planning to hoist saffron flags on a mosque and frighten and harm Muslims.
When Muslims of Dorana went to police station "Nai Abadi" and apprised the police station incharge about the news that was circulating, as per them they were told by the police incharge that, "they don't need any permission for rally as they get the permission directly from Delhi".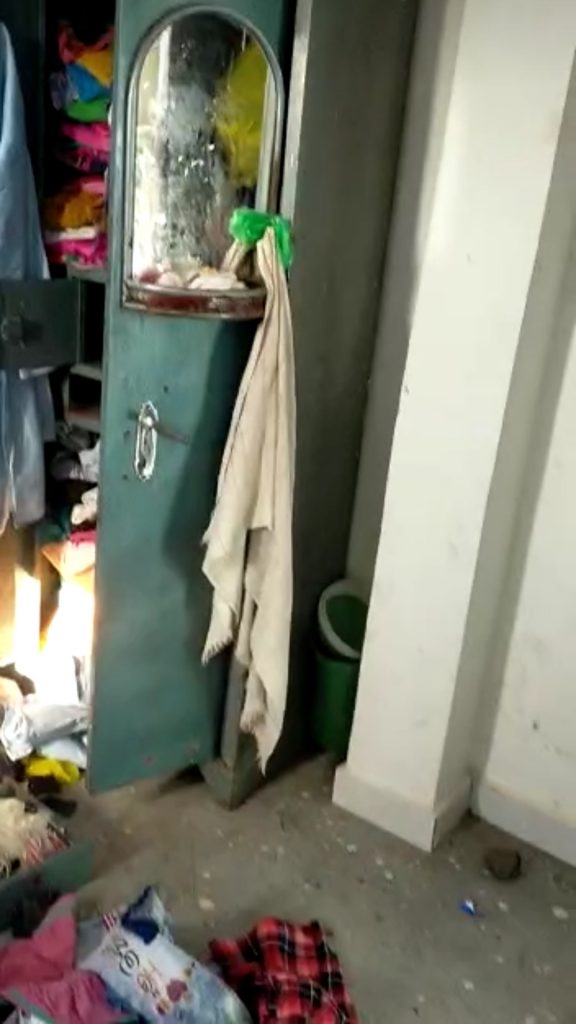 The delegation urged him to do something keeping the pandemic in view. As per Shahid, the police incharge told him, "How can you stop the rally? Your village is not Pakistan."
Instead of providing them with safety he advised them to go out of the village at the time of rally in order to avoid any chaos, says Shahid.
The Muslim villagers decided to give a written application in SP office to which SP replied, "that there is nothing to worry about and they (police) will ensure that nothing happens".
According to the locals, a night before the rally, a group of police came for a round and told the residents to be calm. They advised the locals to leave the village for some time and not worry about their houses.
Narrating the incident, Shahid says, "The next day came as a tragedy for the Muslims of Dorana. A group of people parked their vehicles outside the village and moved inside the village with DJ. They stopped outside the masjid, chanted religious slurs pointing out muslims and danced".
"They recited Hanuman Chalisa infront of the masjid, broke into groups and started getting into the houses and looted them, " he alleged and adds, "they hoisted saffron flags on our houses".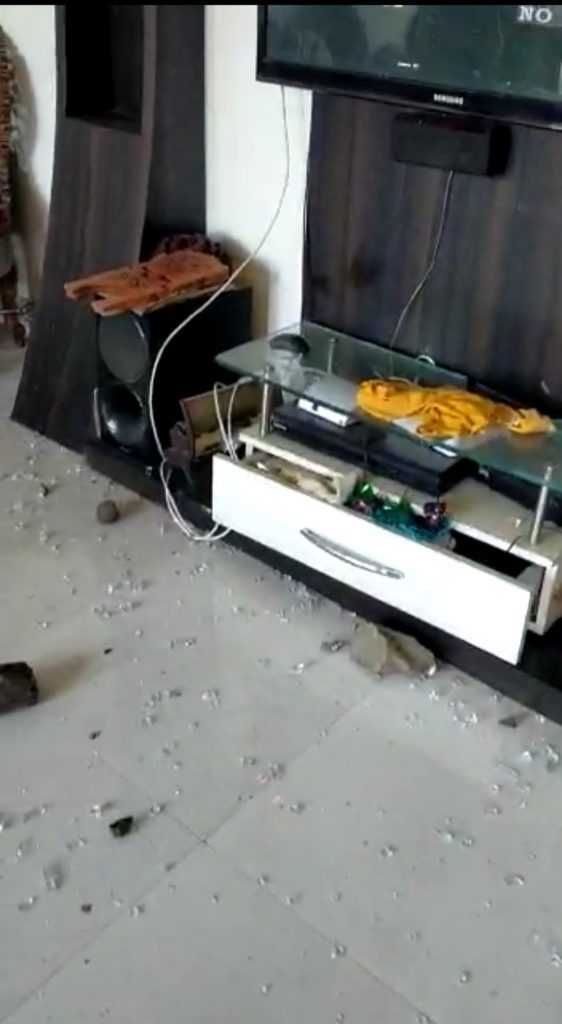 Seeing this, Shahid put on a mask and somehow managed to hide in the crowd. "They were looting our houses and destroying our properties but I was helpless," he says.
"I was just watching them do that," he adds.
What worries Shahid is that the culprits are roaming freely in their village.
Another resident of Dorona, Ahmed told TwoCircles.net the crowd knew which houses belonged to Muslims. "The people who lived with us for years were the ones who were leading them in pointing to our houses," says Ahmed.
Ahmed alleges that they (the crowd) had a team that was working in a planned manner.
"They distributed the number of houses each group had to loot among themselves," he said.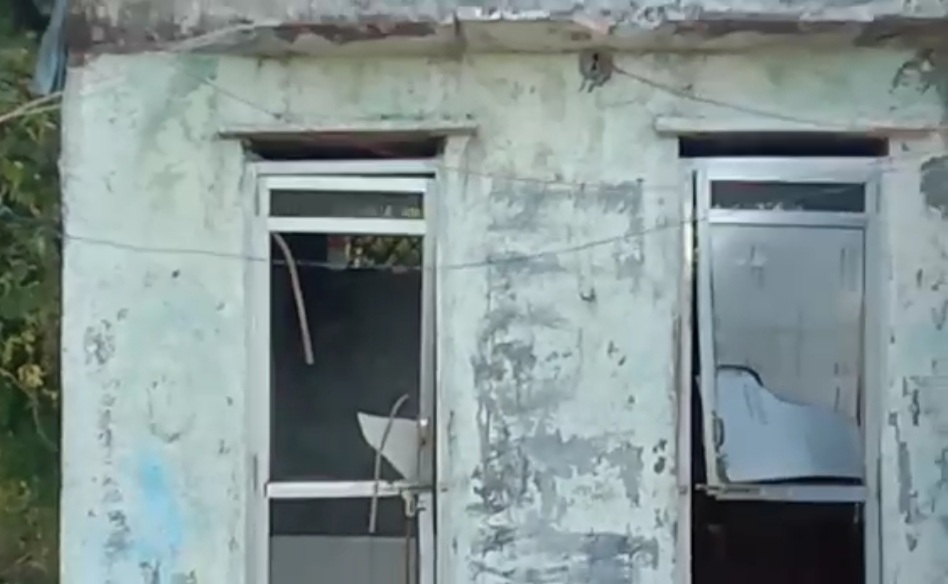 Shahid said that they had already sent their families to farther places. "Thankfully they are safe," he said, adding, "I sent my family into the fields. Otherwise they would have killed them."
Describing the incident Shahid says, "They first damaged all the toilets and bathrooms of all the houses, then they cut off the electricity power of the area."
Shahid alleges that the the police were standing and they saw them doing the damage and 'did nothing'.
Shahid says that Muslims of the area didn't do anything, as they believed 'the police would have framed us and blamed us for damage.'
Shahid wants the administration to look into the matter. "We want the government to take strict steps against them," he says.
"They should punish these terrorists who have damaged our property and our peace," he says.
Ahmed Noor is a resident of Dorana and owns a poultry business. Talking to TwoCircles.net, he says, "They were around 6000 to 7000 in number. They intentionally came to loot and create fear among muslims."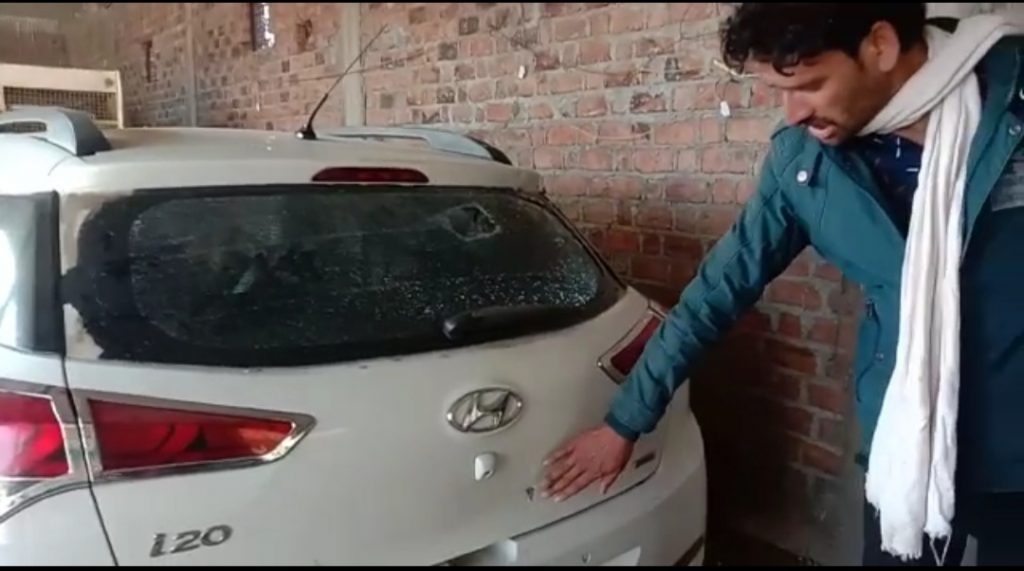 "They would have killed us if our children would have been at home," Ahmed Noor adds.
Ahmed Noor says he was watching the scenes from a distance. "I was seeing everything but I couldn't do anything. People ran because of fear. We trusted the police. We are helpless now," he said.
Ahmed Noor alleges that, "the mob broke all the water tanks. When they saw any Muslim, they threw stones and fired."
While some residents have registered an FIR, some are still struggling to register one with the police.
Ahmed asserts that, "they were rioters. Who won't be afraid of them?.
"They had swords, sticks and guns. This was the worst day of our lives," he adds.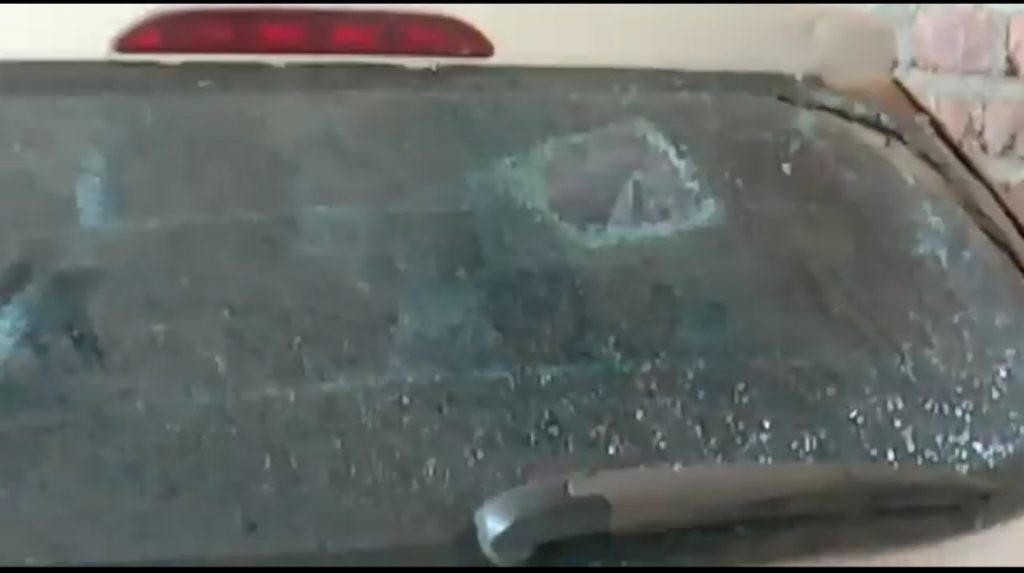 When TwoCircles.net reached out to Nai Abadi police station incharge Man Singh, he confirmed that, "Five people have been arrested. Police went there for patrolling before the rally."
"We are looking into the matter," Singh added.
SUPPORT TWOCIRCLES
HELP SUPPORT INDEPENDENT AND NON-PROFIT MEDIA. DONATE HERE