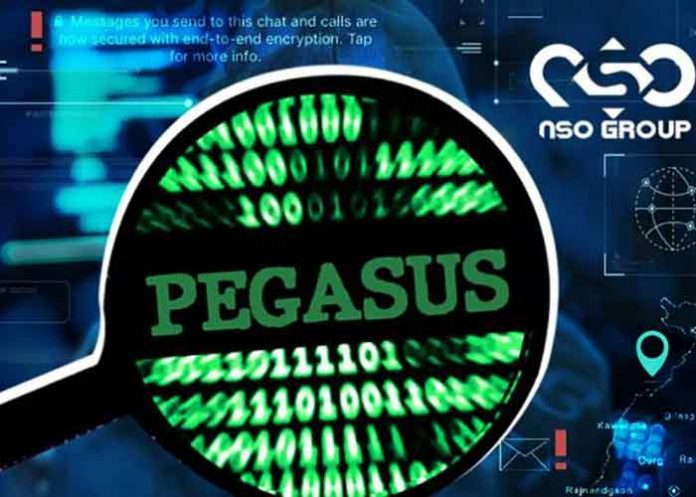 Jharkhand based freelance journalist Rupesh Kumar Singh, his wife Ipsa Satakshi, Ludhiana based journalist Jaspal Singh Heran and Chhattisgarh based activist Degree Prasad Chouhan found themselves in the controversial Pegasus snoop list. The journalists and activists said that although the surveillance through Pegasus has come as a shock to them but the episode won't stop them from writing about the marginalized communities in India.  
Amit Pandey | TwoCircles.net
---
Support TwoCircles
---
NEW DELHI – "Chalti bandook ke hum dahane pe hain…Humko maloom hai hum nishane pe hain." (We know we are the target), wrote 35-year-old Jharkhand based freelance journalist Rupesh Kumar Singh on his Facebook profile. Rupesh is one of several Indian journalists whose name was in the Pegasus spyware case as a potential target of surveillance. 
Talking to TwoCircles.net, Rupesh said that "he was aware that he was being spied on by the government." 
"But I didn't know that the government was operating on such a large scale," he said. 
"I knew that the government had an eye on me after I did a report on the killing of an Adivasi worker Motilal Baske by CRPF in 2017. I always write for the people, which irks the government," Rupesh said. 
Rupesh started working as a freelance journalist in 2014 mainly covering the Maoist issue, including fake encounters, land disputes and other issues related to the tribals. Before starting work as a freelance journalist, he was an active member of the All India Student Association (AISA) of Bihar Unit and Communist party of India (M), Bhagalpur between 2003 and 2006. 
Rupesh alleged that in 2019 he was 'kidnapped' by the Andhra Prasad Special Bureau and remained in 'illegal custody' for his journalism for two days. "Later, the Bihar Police with Cobra Battalion of Central Reserve Police Force arrested me under the draconian law Unlawful Activities Prevention Act (UAPA)," he said, adding, "After these incidents, I always remained on the radar of State police."
Although Rupesh was not the only journalist in Pegasus snoop list, his wife Ipsa Satakshi, who recognizes herself as a housewife, is also named in the list as a potential target for surveillance. 
Ipsa told TwoCircles.net that she found it shocking to "be a target of surveillance."
"It is shocking that the government is also snooping on the wives of journalists. Although, I express my thoughts against the government on social media, but that could not be the only reason," she said. 
"When Rupesh was in jail, I managed all the legal work related to his case. During this course, I talked to lawyers, his journalist friends and others. Maybe they were interested in this information," Ipsa reasons, calling the surveillance on journalists "a shameful and a clear attack on privacy." 
"We always have our mobile phones with us – in our bedroom, dining room and other places. What if they capture our private moments?" she asks.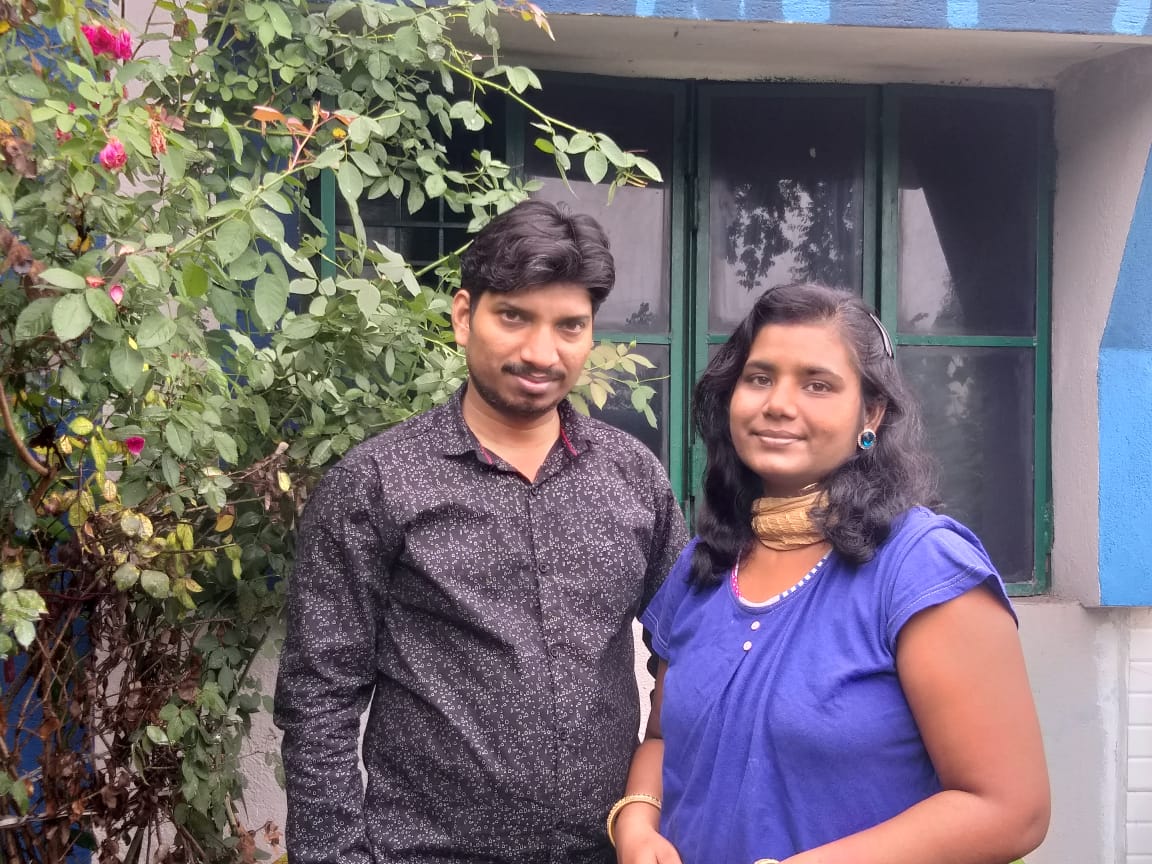 The couple said following these revelations, they are scared of their mobile phones and hesitate before using them. 
Rupesh called the surveillance "a cowardly act" that will not deter him to do his work. 
"I will continue my journalism and raise my voice in support of innocent people," Rupesh said. 
Rupesh said that in India "if you are doing pro-government coverage then you will be rewarded, otherwise, you will be snooped like me." 
Insisting on continuing his work, he said, "I will keep exposing the RSS ideology and follow the path of our Constitution." 
Another journalist whose name is on the Pegasus snoop list is Jaspal Singh Heran. Heran is a Ludhiana based journalist, running a local daily newspaper Rozana Pehredar, which he started in 2001. 
Jaspal said he was surprised on finding out that his name was also on the Pegasus snoop list. "We promote Sikhism in our newspaper. We publish Sikh history, Sikh religion and information related to Sikh gurus. Why am I on their target?" Jaspal asks. 
In 2018, Jaspal published a report about how the RSS spread their 23-pointer constitution to create hate against the Dalits in Punjab. "Our pro-farmer coverage during the farmers' protest can also be a reason for this spying," he said, adding, "Journalism is not an easy job and if you are writing against the RSS, then it is risky. I am not afraid of them or their Hindutva ideology. If we are not doing anything wrong, then we shouldn't be afraid?"
Jaspal called the disclosures of surveillance made by the Pegasus Project as a "the death of democracy." 
"Our constitution gives us the right to privacy and the right to freedom of speech. The RSS ideology (in India) is turning the country into a dictatorial regime. This is shameful for us," he added.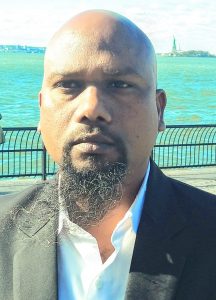 Chhattisgarh based activist Degree Prasad Chouhan is another name in the Pegasus snoop list. Chouhan has been working on the issues of Dalits, fake encounters, tribal land rights, human trafficking cases, bonded and migrant labourers etc. 
Talking to TwoCircles.net, Chouhan said that "this (Pegasus) snooping is not new." 
"In 2019, I was informed by the Citizen Lab that I was spied on through my mobile phone. Even WhatsApp sent me messages informing me that my privacy was breached," Chouhan said.  
Chouhan said that that earlier cases of surveillance were shocking "but this one is scary." 
"This is really scary that the government has every knowledge of our actions. Instead of securing our right to privacy, the government is infringing on our privacy. The murdered journalist Jamal Khashoggi was also on this list," he said. 
Chouhan said that police has been after him for his work. 
"From 2013 till now, the police are only trying to make a false link between Naxals and me. In 2018, Maharashtra Police named me in a fake letter case and tried to draw a link between me and the Bhima Koregaon case," he said, adding, "Police also threatened me for my work. However, I will not stop working for the rights of Dalits and Adivasis."
The most significant impact of the Pegasus snoop list has been on how journalists use their phones. 
Chouhan admitted that he "now fears using his phone." 
"I am frightened to use my phone because of snooping. The communication revolution in India has so many benefits. You can connect with marginalized people and raise their voices, but this government is using it for all the bad reasons. It is mental harassment for me. The state can file a fabricated case against me anytime," he added. 
The journalists and activists interviewed for this story, however, maintained that they will not stop doing their work and "will not lower their voices for the rights of the people, especially the marginalized." 
Amit Pandey is a New Delhi based independent journalist. He tweets at @yuva_journalist. 
SUPPORT TWOCIRCLES
HELP SUPPORT INDEPENDENT AND NON-PROFIT MEDIA. DONATE HERE