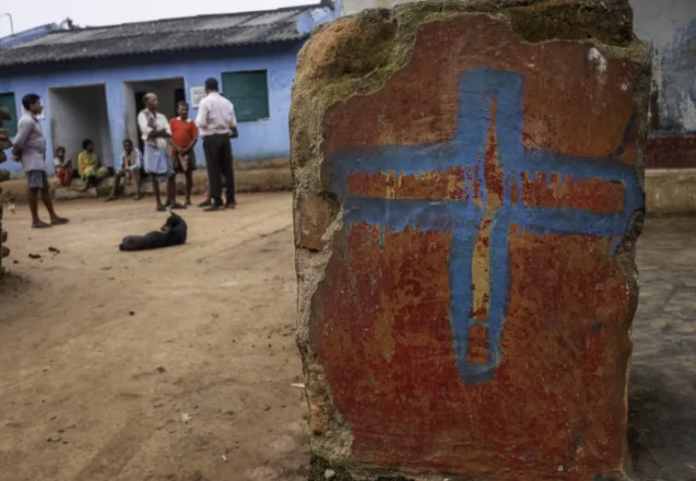 Prominent Interfaith organizations call on US State Department to take definitive action to safeguard India's minorities.
---
Support TwoCircles
---
TCN NEWS
WASHINGTON, D.C. – In a Congressional Briefing cosponsored by a group of 17 human rights and interfaith organizations, including the Indian American Muslim Council (IAMC), Amnesty International and Hindus for Human Rights, a panel of eminent speakers raised awareness on the escalating persecution of Christians in India, and urged the US government to take definitive action in this regard. 
The briefing was held as US Secretary of State Antony Blinken wraps up his visit to India. Advocacy organizations across the United States including IAMC, have called on Mr Blinken to raise the issue of religious persecution; they have also urged the US State Department to formally designate India as a Country of Particular Concern (CPC).
India is home to 30 million Christians, who have peacefully coexisted alongside other faith groups for centuries. With the rise of Hindu nationalism, however, attacks against Christians have increased at an alarming rate, taking the form of physical violence, disruptions of church services, restrictions on access to food and water, and false accusations of forced conversions. According to the Evangelical Fellowship of India (EFI), the first half of 2021 saw 145 cases of violence against Christians nationwide. As EFI General Secretary Reverend Vijayesh Lal stated, "These incidents are all verified… this is only the tip of the iceberg."
Rev. Lal also highlighted the hypocritical nature of India's religious freedom laws, which in practice are anti-conversion laws that are weaponized against minority groups. "Anti-conversion laws are being used against Christians in a major way in the eight states where they are enforced. All you need to do is put forth an allegation – [this person] tried to convert me, and they'll be grappling for the rest of their life, trying to prove themselves innocent in the process, and the process becomes punishment."
Isaac Six, Advocacy Director of Open Doors USA, stated, "India has a commitment to religious freedom. It's enshrined in its constitution. Over the last few years, the situation for Christians is getting worse. It has become increasingly difficult to practice faith as a Christian in India… We would like to see Secretary Blinken raise the issue of religious freedom with Indian officials during his current visit, [and] we would also recommend that the State Department implement the USCIRF's recommendation to designate India as Country of Particular Concern."
Rev. Peter Cook, Executive Director of the New York State Council of Churches, recounted what he calls a traumatizing encounter with Hindu nationalism in an Indian airport. "I led a team of 10 people to India in 2018," he said. "All of us were heavily interrogated at the airport in Chennai. One officer straight up told a team member that 'Christians were not welcome in India.'" 
Sydney Kochan, Government Relations and Special Projects Coordinator of the Jubilee Campaign USA, highlighted the importance of recognizing India's severe human rights violations at a government level: "Yes, it is true that India is the largest democracy in the world, and that it is one of the United States' primary strategic partners; however, this should not serve as a justification for overlooking the accelerating persecution of India's religious minorities… We must ensure that our diplomacy and dialogue with India is contingent upon concrete improvements in religious freedom and human rights."
Matias Perttula, the Director of Advocacy for International Christian Concern, stated: "This is not about hating India, but about encouraging our dear friend and ally [Secretary Blinken] to cultivate a climate that embodies the highest standards of our mutually loved values of our precious democracies."
SUPPORT TWOCIRCLES
HELP SUPPORT INDEPENDENT AND NON-PROFIT MEDIA. DONATE HERE