Twenty-year-old Shariya Manzoor from a restive region in Kashmir is a boxer whose passion for combat sports has earned her laurels. Her dream is to make it to the Olympics. 
Auqib Javeed | TwoCircles.net 
---
Support TwoCircles
---
SRINAGAR — A 20-year-old girl from South Kashmir's Pulwama has brought laurels to her district—which is considered a hotbed of insurgency in Kashmir—by bagging a gold medal in youth games All India National Championship 2021.
Shariya Manzoor, a resident of Nehama village in Pulwama told TwoCircles.net that she and her family are extremely happy with her feat and she dreams of making it to the Olympics.
She is perhaps the first female boxer from South Kashmir and wishes to train many girls from the region.  
Achieving her goal wasn't a cakewalk for a girl belonging from a restive region. She said she had to shed "blood and sweat" to make it possible. 
"Being a girl from Kashmir, there aren't many platforms to explore sports and achieve success in it. During my journey, I realized why it is difficult for females to take part in sports, especially combat sports," she said. 
Manzoor is pursuing her Bachelor's degree from Government Degree College Pulwama. She, however, hopes to becoming a boxing champion.
Her father Manzoor Ahmad is a farmer and pools money from his pocket to support her daughter. 
"She has played in different parts of the country and every time, I had to arrange money to send her. The government doesn't help her financially," Ahmad said. 
A father of four daughters, Ahmad says it is very difficult for him to let her daughter follow her passion. 
"We live in a conservative society. Every day I had to hear from my friends and neighbours asking me not to send my daughter to play this sports," Ahmad said.
But Ahmad doesn't pay heed to their comments and says he wants her daughter to follow her passion.
Apart from fewer opportunities in sports for women in the region, Shriya said that she had to fight hard against "patriarchy" and "break the taboo."
"A girl is seen in a different way when she chooses sports as her career. People stare at her when she is practising. I believe if a girl has to move forward in her career, she has to avoid and stay clear of these things," she told TwoCircles.net.
She said that whatever she has achieved was not possible for her without the support of her family. "If your family is with you and supports you, nothing can stop you from achieving your ambition," she said.
Boxing was her childhood passion
Manzoor has been passionate about boxing since her childhood. However, in absence of infrastructure and coaches, she had to face tough challenges in pursuing her passion. 
"When I chose boxing, there was no one to guide me. I used to practise at my home alone but I always wanted to be trained professionally," she said.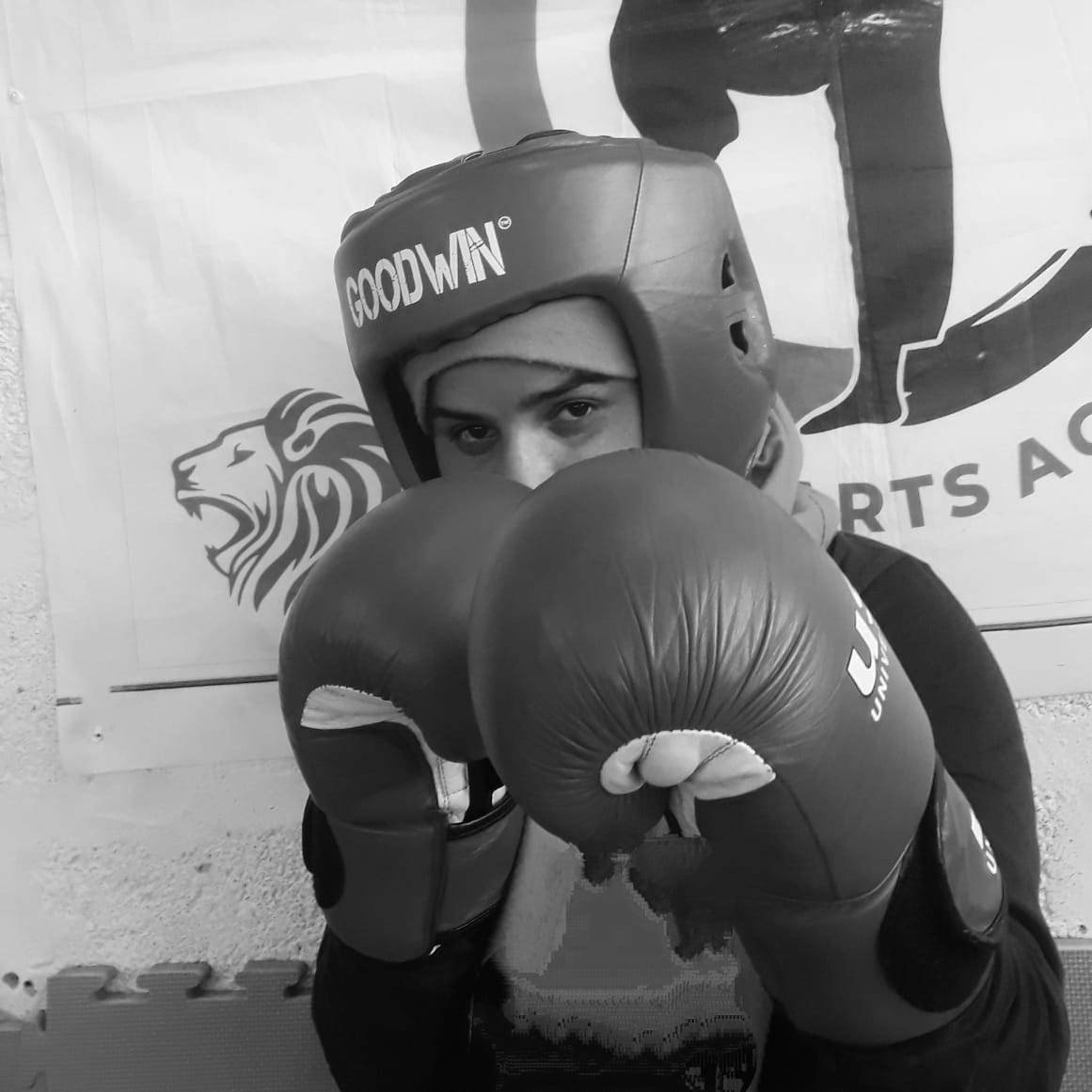 She doesn't have anyone to guide her in this sport at present and takes training from a coach who is not from boxing background. 
"He is a Mixed Martial Art (MMA) coach but I take some tips from him," Manzoor said. 
She travels over 13 kilometres every day for coaching and practices for over three hours. 
"I have to spend over Rs 4000 every month as travel expenses and my father gives me this money," she added.   
She says she doesn't have any idol but wants to become an idol for other girls in the region who want to pursue a career in sports. 
Manzoor said she faced hurdles and challenges all along her journey. "But I had faith in myself and Allah," she remarks. 
Manzoor has won six medals at the national level, which include a medal she won at the Federation Cup and another one from the Youth All India National Championship 2021.
She has also won medals in the national Thang Soo Doo championship. "I have also won a silver medal at the state Taekwondo championships and participated in the belt wrestling championship," she said. 
On 13 September 2021, Manzoor was facilitated with the "Kashmir Young Leadership Award" by Lieutenant Governor Manoj Sinha during the Kashmir Leadership Summit here at SKICC Srinagar.
As many as 46 young achievers from various fields including health, education, sports, adventure sports, social work, journalism, environment conservation, Art, Music, Women empowerment, etc were awarded on the occasion.
Auqib Javeed is a journalist based in Kashmir. He tweets at @Auqib Javeed. 
SUPPORT TWOCIRCLES
HELP SUPPORT INDEPENDENT AND NON-PROFIT MEDIA. DONATE HERE