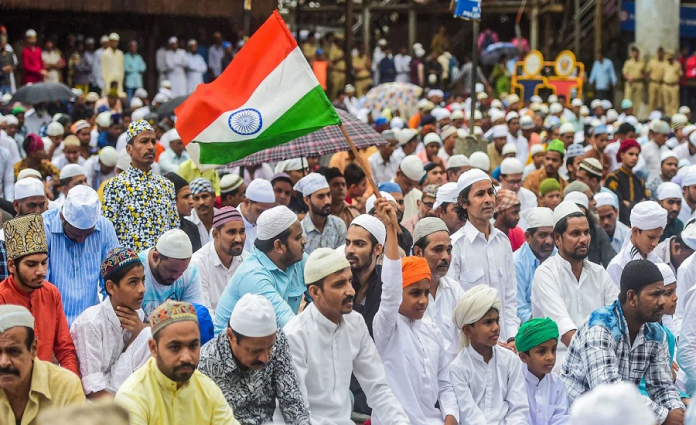 Activists said this is a way to make minority and disenfranchised groups across Uttar Pradesh look like a threat to Hindus of the state.
Zeyad Masroor | TwoCircles.net 
---
Support TwoCircles
---
Aligarh — When I reach out to Johnny Singh Raghav, a leader of the Bharatiya Janata Yuva Morcha (BJYM) in Etah district of Uttar Pradesh, the first thing that he brings up is the murder of Krishna Yadav, a member of his party who died of gunshot wounds under mysterious circumstances last month. "These things were common before the BJP gained power. It happened when the election guidelines were in effect, so we didn't raise this issue as it might have communalised the situation," he told TwoCircles.net.  
Notwithstanding the death of his colleague Krishna Yadav, Raghav believes the law and order situation has improved in the state. "In SP's rule, most the of criminal activities were carried out by people from either Yadav or Muslim community. Earlier, people of a particular community gathered in a mob outside the police station and set it on fire, without being feared. They keep protesting and leading to social tension in the area," Raghav said. 
He maintains that the situation has greatly improved under the rule of the BJP. "When Chandan Gupta was killed in riots in Kasganj, the situation escalated to violence only because of the local politics and atmosphere in Kasganj," he said, not specifying what he means by the atmosphere. 16-year-old Chandan Gupta was killed in the Kasganj area of Uttar Pradesh during riots on the occasion of Republic Day in 2018. 
Amid the ongoing assembly elections in India's most populous state, the issue of law and order brings out stark divisions. In areas where the Hindu nationalist BJP holds sway in the hearts of voters, the primary reason is that they think that the ruling dispensation has brought 'security' to them. It has emerged as BJP's main political plank and has dominated the speeches and rallies of chief minister Yogi Adityanath and prime minister Narendra Modi. This idea of security is a widespread term that rests on the premise that Hindus and their traditions are in danger in present India from the 'enemies', which include opposition parties, members of the civil society, backward leaders and of course, Muslims.
This feeling is echoed by Rakesh Tripathi, the Uttar Pradesh state spokesperson of the BJP in his telephonic interview with TwoCircles.net. "In Uttar Pradesh of earlier governments, there was a terror of criminals with political influence from east to the west. I won't hesitate to take their names. Mukhtar Ansari, Atiq Ahmed, Khan Mubarak and Mukeem Kala are criminals whose terror reigned. Some of them became so powerful that they even reached the Parliament," said Tripathi, who credits his government for breaking the political-mafia nexus in the state.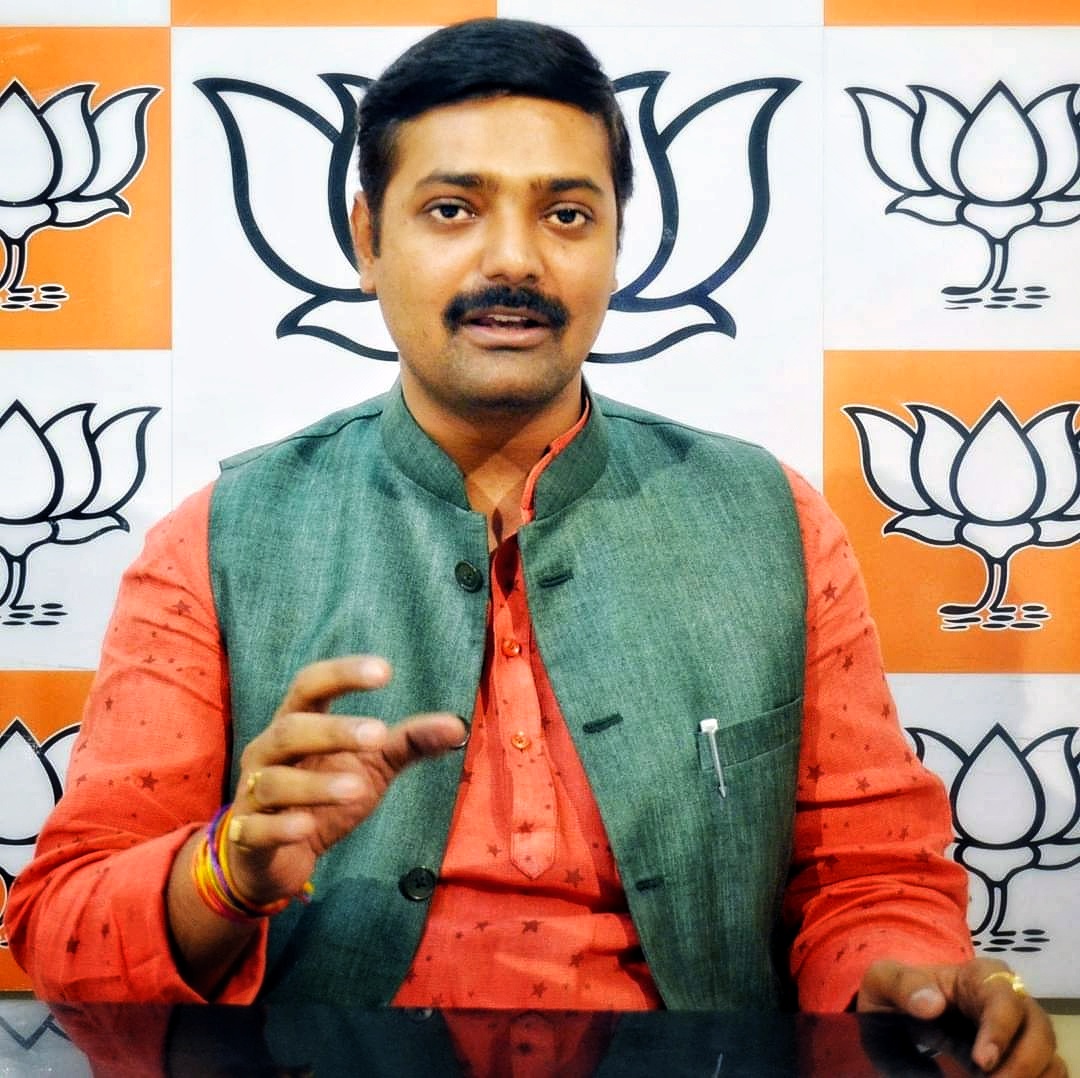 Tripathi said the Yogi government is the only one who dared to use Gangster Act against seasoned and powerful criminals. "These criminals were so sure of political protection that they didn't think before firing on police personnel. They were shielded by people like Azam Khan, who used his influence to usurp land that belonged to the government," said Tripathi, referring to the Samajwadi party leader imprisoned by the state for cases that have been referred to as politically motivated by the opposition. "They say we are the government of the bulldozer. But this bulldozer is against only those who plot and work against the interests of the state. We are proud to say we bulldozed property worth Rs 2000 crore that belonged to these anti-social elements," he said.
Siddarth Mohan, a member of the Rashtriya Swayamsevak Sangh (RSS) and Vishwa Hindu Parishad (VHP) in Aligarh, told TwoCircles.net that even if they might agree with a certain person or officer, they support them ideologically. "The country will be saved only if dharma (religion) survives. We might have disagreements with some people who belong and are members of BJP, but there is a coherence on the ideology", he said, adding that the opposition parties only try to appease a 'certain section' for vote bank. "We are not against Muslims, but against the ones who are rioters. They are also ones who do various things such as trying to convert Hindus to their religion and promote their propaganda. We agree with the government to counter these anti-nationals and urban Naxalites who create these problems," said Mohan. 
Mohan further said that under the previous regimes the gangsters close to the ruling parties used to terrorise citizens. "It was almost like how it is portrayed in films. But all of that has changed now," he said. 
Gopal Sharma, a supporter of the BJP in the city agrees with Tripathi. "Law and order are one of our most important issues. If Yogi wasn't there, these criminal elements would have been still threatening us," he said. 
Minorities presented as threat for BJP vote bank
Nakul Singh Sawhney, a filmmaker, civil rights and social activist who works in western Uttar Pradesh, differs from the BJP supporters. He believes minority and disenfranchised groups across Uttar Pradesh are made to look like a threat to BJP's 'security plank. "Most BJP supporters talk about safety from anyone who falls outside their support base, whether they are Muslims or not Muslims. I will have to agree that the majority of the victims are mostly Muslims, but there have been many instances of violence against Dalits and people from backward castes that didn't find that much attention," Sawhney said.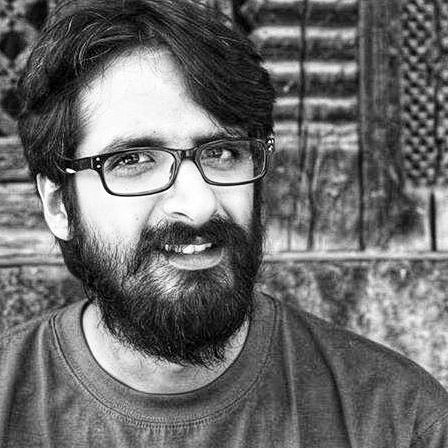 In his view, the real 'insecurity' that farmers in rural areas have been dealing with is from stray cattle who have inadvertently become a poll issue in many constituencies. "Particularly in West UP, farmers are quite angry about the cattle menace. Initially, it was the people from the Qureshi community, primarily butchers, who were hurt by the ban on animal slaughter. The BJP has promised to have built gaushalas to protect cows to manage them. It didn't happen. They instead run freely on streets and harm farmer's crops." 
Jeetendra Kumar (27) from Wazidpur village in Hathras district, agrees with Sawhney on the cattle menace. He lives in the heart of the rural belt in western Uttar Pradesh and enjoys considerable influence among the youth of his area. In his view, though crime has reduced in his area, BJP leaders have enjoyed immunity from any action by law enforcement. "In Bul Garhi area in Hathras, the police administration burned the body of the girl who was allegedly raped by upper caste. It shows that they are shielding their supporters," he said, as he shows news coverage of the rape and murder of a Dalit girl in Hathras in September 2020.
"In a case of caste violence in Alampur village in Hathras, many who were innocent were jailed and charged," said Kumar, adding that he would support Samajwadi Party this time because they were the ones who brought 'Call 100' police patrol cars to improve security. 
However, none of these measures, either by Akhilesh Yadav or Yogi Adityanath has managed to make 25-year-old Ghazala (name changed), feel secure, who is a social activist based in Lucknow. She said her identity as a Muslim woman and a member of the civil society is the reason for her insecurity. "I don't keep visible markers of being a Muslim, even though others in my family do that even if they are afraid because of it. Even in my life, I keep thinking about what if the person I am talking or working with is someone who considers who wants you to be a secondary citizen of the country. It's a very uncomfortable feeling," she said. 
"I am vulnerable and scared when I have to navigate unfamiliar spaces. As a Muslim in the last few years, this has experientially gotten exponentially worse," she added. 
Zeyad Masroor is a journalist and writer. He tweets at @zeyadkhan
SUPPORT TWOCIRCLES
HELP SUPPORT INDEPENDENT AND NON-PROFIT MEDIA. DONATE HERE