More than 6000 kids from underprivileged families are benefiting from schools run by Mamoom Akhtar in West Bengal.
Partho Burman | TwoCircles.net   
---
Support TwoCircles
---
KOLKATA — It was the summer of 2001. Mamoon Akhtar, a slum dweller from Tikiapara, was returning home during the afternoon when a child named Ahmed, aged 7, ran up to him and pleaded with him to free his mother from a man who was forcing his mother to sell narcotics, something  she despised. With the assistance of the police, he intervened to resolve the conflict. Before leaving, Akhtar inquired about Ahmed's activities. "Sir, I want to learn," the boy replied. 
His response moved Akhtar.  He  recalled an incident from his school days when he was asked to leave his school for not paying his fees.Despite his traumatic childhood, Akhtar was able to finish high school.  
Akhtar invited Ahmed to study at his home. He handed the young Ahmed a pencil and a notebook. On the second day, Ahmed returned with three children. On the third day, he arrived with four more. 
This sparked hope in Akhtar. He asked his mother for permission to set up an informal school in a 300-square-foot room at his home and she agreed. He cleaned the room and bought a polythene sheet for the kids to sit on. "In addition, I set up a blackboard. That's how it all started back in 2001. How a small street encounter transformed my life," Akhtar told TwoCircles.net. 
To ensure that no child is denied an education due to a lack of funds, he founded Samaritan Help Mission (SHM) in 2001, where he started providing quality education to children from economically disadvantaged families in Tikiapara, Howrah district, a neighbourhood where 80 per cent of the population is Muslim. Children, who previously did not attend school, are doing so now.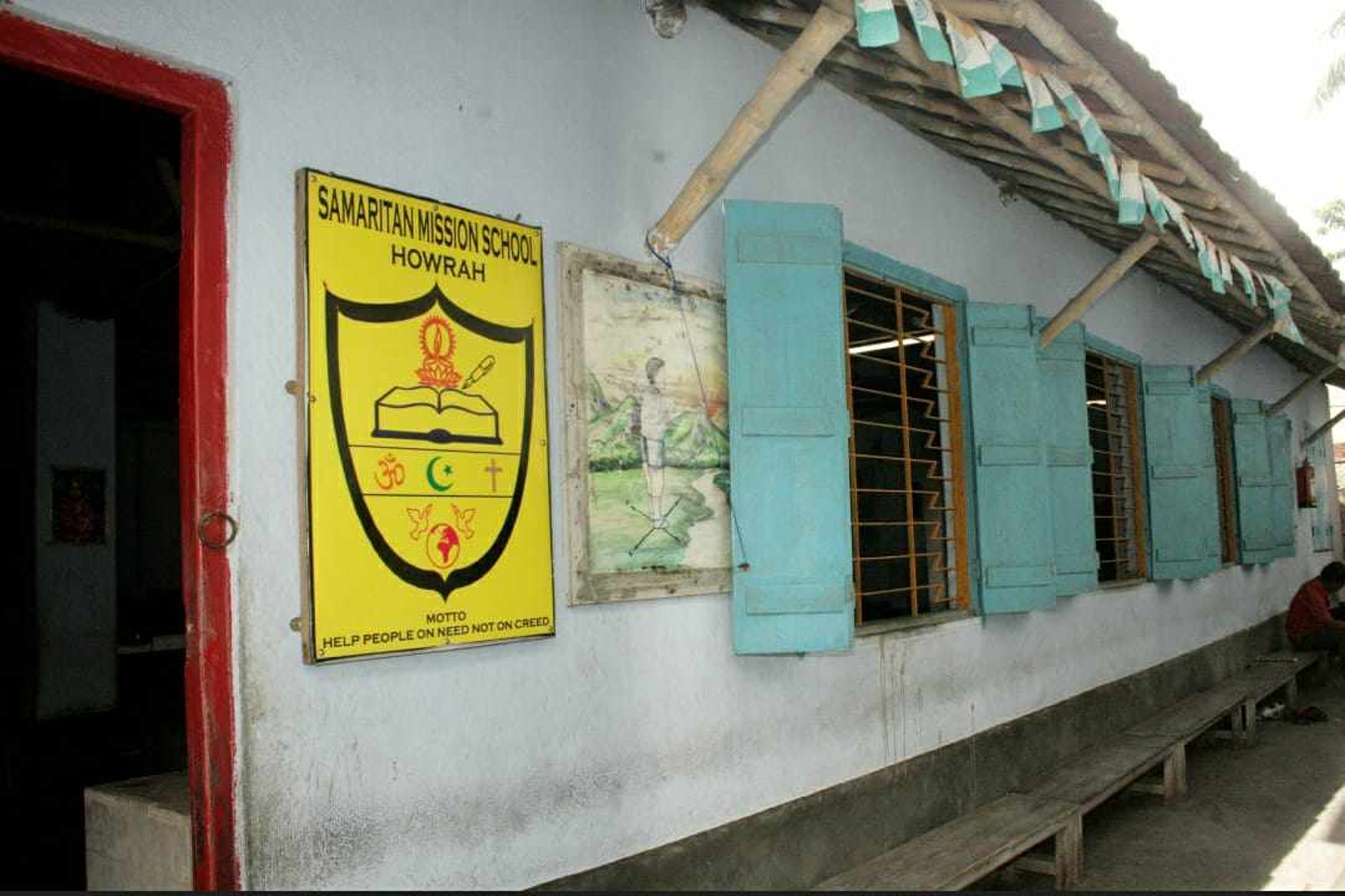 Mamoon did not have a stable source of livelihood at the time, but he wanted to make sure he didn't disappoint the children. He continued to conduct classes and began collecting newspapers and old books from his neighborhood. He sold them to raise funds for the slum pupils' stationery. He invited several of the community's college-going girls to join him in the classroom. He made them an offer of Rs 100 every month. He also requested his students to make a monthly contribution of Rs 5 for their education. They may bring in newspapers and old books instead of Rs 5 if they couldn't afford it, he told them. 
"I didn't want the kids to believe they were destitute, so they are getting help. They needed to believe that their education was earned and that they deserved it. So, whether it's Rs 1 or Rs 5, I implore them to pay," he said. 
"The school was administered by the poor for the poor," Akhtar, who will turn 50 this year, said.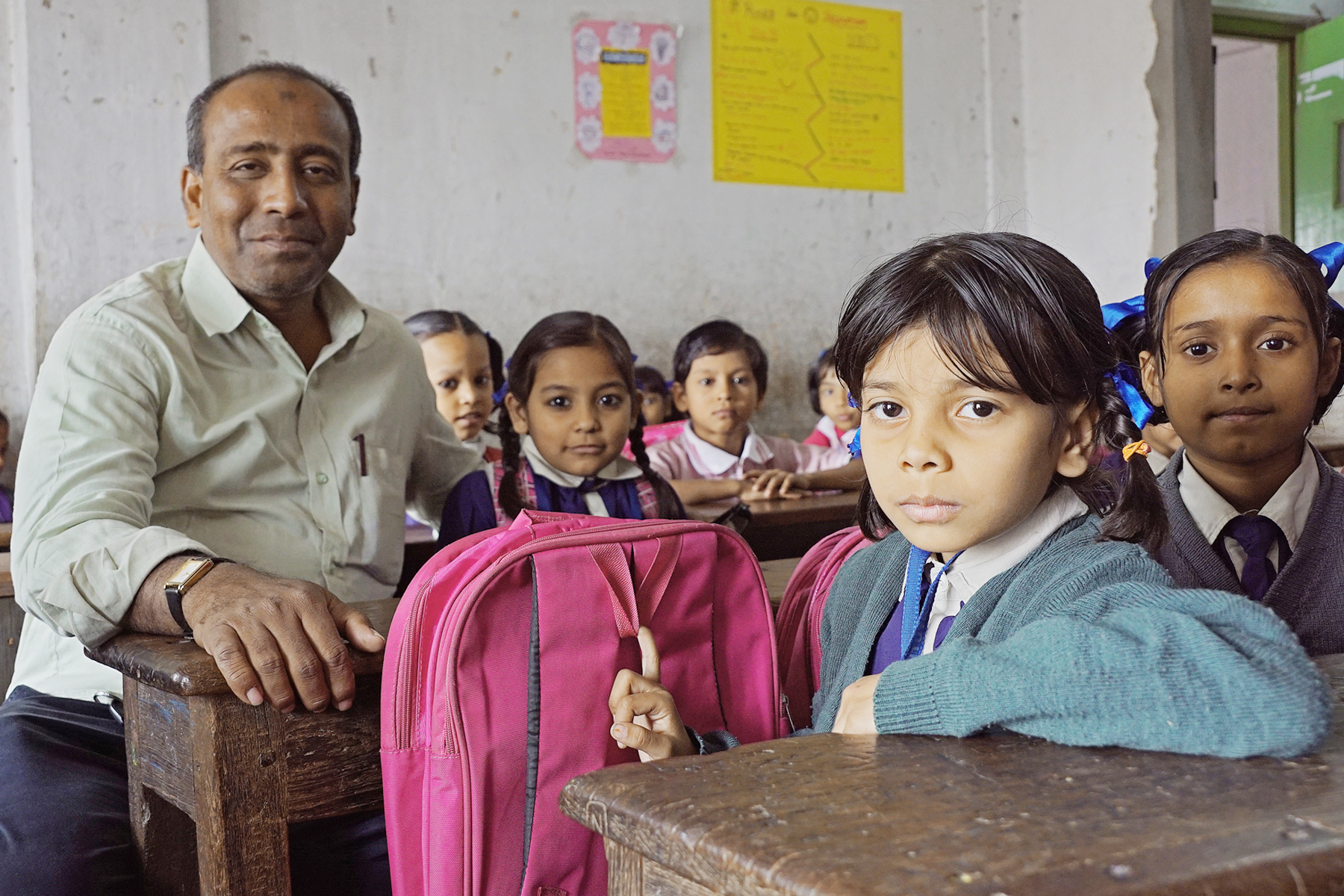 In 2003, he came across a newspaper cutting while taking a walk. It included a photograph of a woman with some children. She was Lee Alison Sibley, an actress, social crusader and the wife of the American Consulate General in Kolkata. He sent her a letter asking for assistance. She responded with gratitude but declined to provide any assistance. Mamoon thanked her with a second letter. 
Lee Alison Sibley eventually supported the cause and gave Rs 10000. "As a Muslim, I informed her that I don't work for just Muslims. I solely work for the benefit of humanity. Because I think that hunger and poverty have no religion," Mamoon recalled.
An article about her visit was published in a newspaper and Ramesh Kacholia, a Mumbai resident read it. He then sent his son to contribute Rs 11000 to him. For SHM, this was a watershed moment.
A co-educational English medium institution named Samaritan Mission School was founded in 2006. In 2008, the state of West Bengal granted it certification. 
Akhtar told TwoCircles.net that many of the students at his school came from economically challenged backgrounds. Their fathers work as rickshaw pullers or daily labourers and some of them are in prison. "But their children are receiving a good education and performing well. I may not be able to do so for the country, but I will do all in my power to eliminate illiteracy in Tikiapara," he said. 
Three schools with  6500 students are now in operation. Samaritan Mission School High, Rebecca Belilious English Institution – a primary school and Samaritan Public School, which is located in Bankra, Howrah district, 10 kilometers from Tikiapara. Another school is coming up in the same complex at Bankra by January 2023. The total number of students is projected to reach 10,000. The exterior work on these schools has been completed.
Children receive education from nursery to grade 12.  The medium of education is English, with Bengali as the secondary language. Howrah Municipal Corporation approached him to administer the inactive Tikiapara Municipal School based on his model of work. Akhtar took over the school in 2019, and in less than a year, it grew to 400 kids. It was once an Urdu-medium school, but it has since been transformed into an English-medium school. 
Gradually, the social reformer broadened the scope of Samaritan Help Mission's services to include health, sports, women's livelihood and elderly care. 600 households get rations and medication every month from SHM. He started a vocational training programme as a source of income for widowed and divorced women. Around 400 women are employed as dressmakers. 
Mamoon is the only son among five siblings and comes from a poor family. His father worked as a competent fabricator in the iron industry, while his mother took care of the family. Married with four kids, three of whom are students at his school. "I am a firm believer in the ideas of Prophet Mohammad and Swami Vivekananda. I read a lot about them," Mamoon concluded.

Partho Burman is an award-winning independent journalist based in Kolkata. He writes inspirational, motivational and environmental stories. He tweets at @ParthoBurman
SUPPORT TWOCIRCLES
HELP SUPPORT INDEPENDENT AND NON-PROFIT MEDIA. DONATE HERE