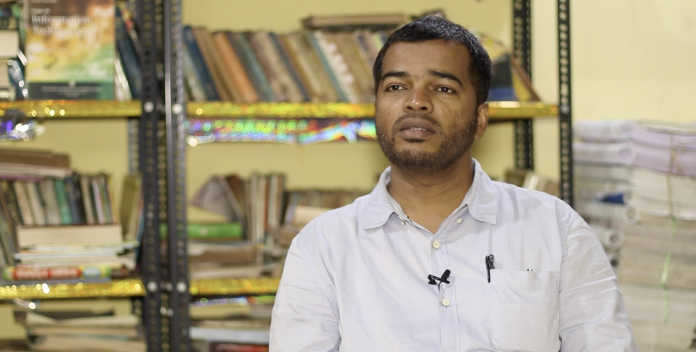 In an interview with TwoCircles.net, Abdual Wahid Sheikh, a school teacher from Mumbai who was falsely implicated in 2006 Mumbai train blast and later acquitted by court after nine years, opens up on the just released biopic based on his life.
Hasan Akram | TwoCircles.net
---
Support TwoCircles
---
NEW DELHI — A biopic titled Haemolymph: Invisible Blood was released in theatres across the country on May 27. The film is based on the life of Abdul Wahid Shaikh, a Mumbai-based school teacher who was falsely implicated and kept in jail for nine years in connection with the 2006 Mumbai train blasts that claimed more than 180 lives. 
After his release in 2015, he penned down his ordeal in a book Begunah Qaidi, later translated into English as Innocent Prisoner, which caught the attention of film director Sudarshan Gamare.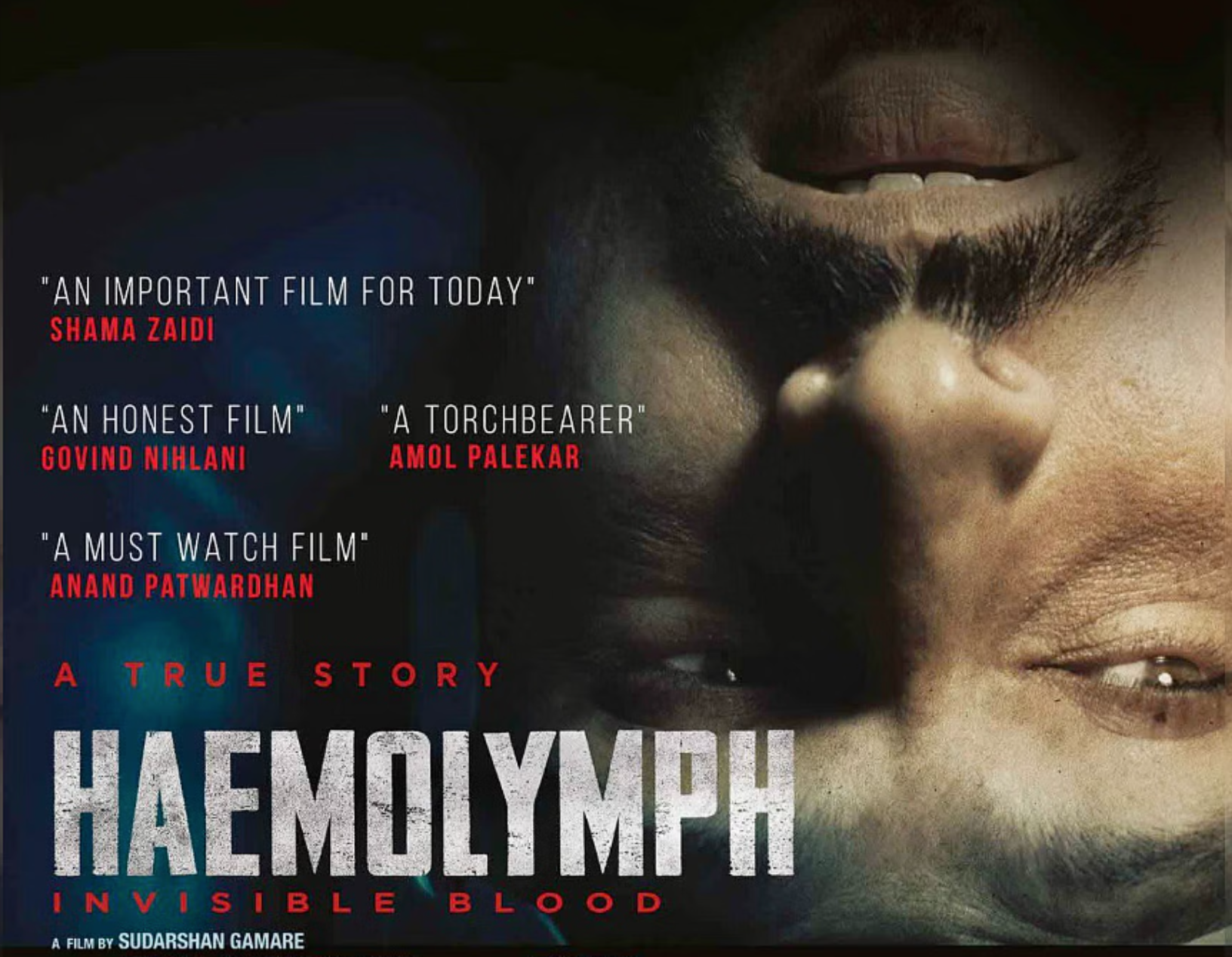 TwoCircles.net interviewed Shaikh and Gamare. The former spoke about various aspects of his days in jail, his experience with late lawyer Shahid Azmi, while the latter shed light on why he chose to make such a movie. 
Edited excerpts from the interview: 
TCN: Can you tell us about the film 'Haemolymph' and what is it based on?
Shaikh: The film is about my life. I was implicated in a false case related to a bomb blast and had to spend nine years in jail. After my release, I have been working for the sake of innocent people [prisoners]. Sudarshan Gamare was impressed with my story and made this film. He has shown the life of a common man, and how he suffers due to the system, gets acquitted and does not give up.  
TCN: Was there any part of your life that the director did not incorporate into the film?
Shaikh: I had met one Sadique Shaikh in jail. He was arrested in the case of Indian Mujahideen. He had said that it was them who had carried out this blast. I remembered this story after the film's shooting and told it to the director. He said had he known this earlier, he would have used it in the film. 
TCN: This film attempts to tell your story but there are other films like Batla House that vilify victims of police brutality. What are your comments on that?
Shaikh: Such films show police personnel as heroes. I feel hurt to read or watch such content because every cop is not a hero. No one can become a hero just because he wears the uniform. Sometimes, they indulge in crimes because they get protection due to their uniform.
You cannot take cognisance against police personnel even if he/she is accused of murder until you get a prior sanction from the government. They have been given so much privilege and protection that they end up committing serious crimes with complete impunity. 
It is not that our film focuses only on the negative aspects of policing. Many of the cops I met during my nine years in jail were good. The film sheds light on such police personnel as well. 
TCN: Was late lawyer Shahid Azmi associated with your case?
Shaikh: Yes. He was the defence lawyer of 5-6 accused in the case. He built a good defence case for us. He would also fight for those who did not have a lawyer. He was an inspirational and strong defence lawyer.
It was he who went to Jamiat Ulama-e-Hind (a Muslim religious body) in connection with our case. The Jamiat agreed to move to the Supreme Court. He was a one-man army and encouraged us a lot. He had been in jail too. He knew how to live and what to do in jail. He taught the same to us.
He told us that he studied from inside the jail. He studied law during his time in prison. I got inspired and pursued the same course from inside the prison. 
We were sure that most of us would be out if he were alive. After he was killed, we had to hire other defence lawyers. We got in trouble. In our case, the conviction rate is very high. Except for me, all the other 12 accused have been convicted by the court [a sessions court in Mumbai].
TCN: Your father died just a year after your arrest. Was his death linked to your ordeal in any way?
Shaikh: My father was an asthma patient and was grief-stricken due to my imprisonment. He suffered an asthma attack in 2007, just a year after my arrest and died in a government hospital. With the court's permission, I went to my house and led his funeral prayer. It was a painful moment for me.
TCN: Do you feel the film does justice to your story?
Shaikh: Yes. The way the film has depicted my journey of 9-10 years in just two hours is good. The director narrated the story well.  
I want everyone in the country, whether they are Hindu or Muslim, to watch the film and understand the pain of Wahid Shaikh: GAMARE 
TCN: Why did you choose to make a movie on a Muslim character at a time when the political environment in the country is polarised?
Gamare: The film has nothing to do with the political environment. With great courage, we have tried to tell the story of a human being who has been oppressed. It doesn't have anything to do with politics. 
I want everyone in the country—whether he is Hindu, Muslim or from any other religion or caste—to watch the film and understand the pain of Wahid Shaikh.
TCN: Why didn't you rope in any big actor for the film?
Gamare: We did not have the budget for big actors. We made the film with just Rs one crore and its distribution cost was nearly Rs 2.5 to 3 crore.   
TCN: The film's title 'Haemolymph' is strange and not easily understandable. What made you come up with such a title?
Gamare: If you google the name Haemolymph, you will find its meaning. It means 'the blood of an ant'. From a common man's perspective, it is about the fact that people belonging to the lower section of society are always ignored. We have tried to show their unseen blood through this film.

Hasan Akram is a journalist based in New Delhi. He writes on human rights and minority issues. He tweets at at @hasanakram01
SUPPORT TWOCIRCLES
HELP SUPPORT INDEPENDENT AND NON-PROFIT MEDIA. DONATE HERE