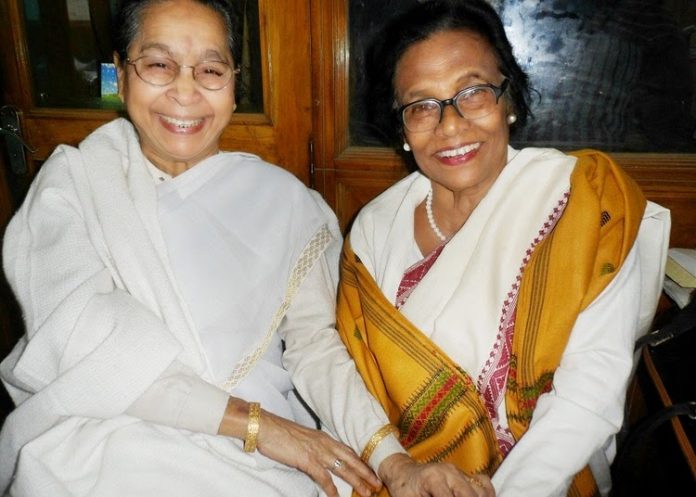 New Delhi, Jan 25 (IANS) Known for her significant contribution to children's and women's literature, noted writer-activist Eli Ahmed was on Wednesday named a Padma Shri awardee.
The Padma wwards were announced by the Centre on Wednesday.
---
Support TwoCircles
---
An all-rounder from the North-eastern state of Assam, Ahmed is a renowned writer, script writer, director, lyricist, costume designer, actress and a social activist, to mention just a few among what she has done in her life.
Her books include "Romanthan" and "Asom Jyoti" and have rose to critical acclaim. She is also the Editor, Publisher and Proprietor of "OraniI", the only women magazine in Northeast since 1970.
She is best known for her play "Ami abhinoy kora noi," a drama based on physically handicapped children, child labour and child education.
The awards, conferred in three categories — Padma Vibhushan, Padma Bhushan and Padma Shri — are presented by the President of India at ceremonial functions which are held at Rashtrapati Bhawan around March or April every year.
This year the President of India has approved conferment of Padma Awards to 89 persons, which comprises of seven Padma Vibhushan, seven Padma Bhushan and 75 Padma Shri Awardees. 19 of the awardees are women and the list also includes five persons from the category of foreigners, NRIs and 6 Posthumous awardees.
Iconic Bollywood actress Wahida Rehman, journalist S. Gurumurthy and 17 others, including Home and Cabinet secretaries, were part of the Padma Committee this year.
SUPPORT TWOCIRCLES
HELP SUPPORT INDEPENDENT AND NON-PROFIT MEDIA. DONATE HERE