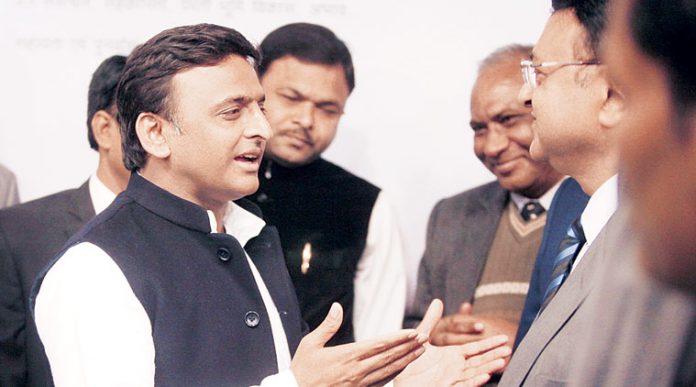 Lucknow, (IANS) : The Bharatiya Janata Party (BJP) on Wednesday petitioned the Election Commission against Chief Minister Akhilesh Yadav's election promise of providing free smartphones to the state's youths if his party retained power in Uttar Pradesh.
BJP state spokesman Rakesh Tripathi said the poll panel has stopped registrations under the Samajwadi Smartphone Scheme following an earlier complaint, Akhilesh is now openly offering allurements to voters by promising them smartphones.
---
Support TwoCircles
---
"This is a violation of the Model Code of Conduct," the BJP leader said and added that the party had urged the EC to immediately stop Akhilesh, who is also President of the Samajwadi Party, from going ahead with making promises of free smartphones.
The BJP has also urged the EC to ban the use of Samajwadi ambulance service nomenclature for the national ambulance service.
SUPPORT TWOCIRCLES
HELP SUPPORT INDEPENDENT AND NON-PROFIT MEDIA. DONATE HERE