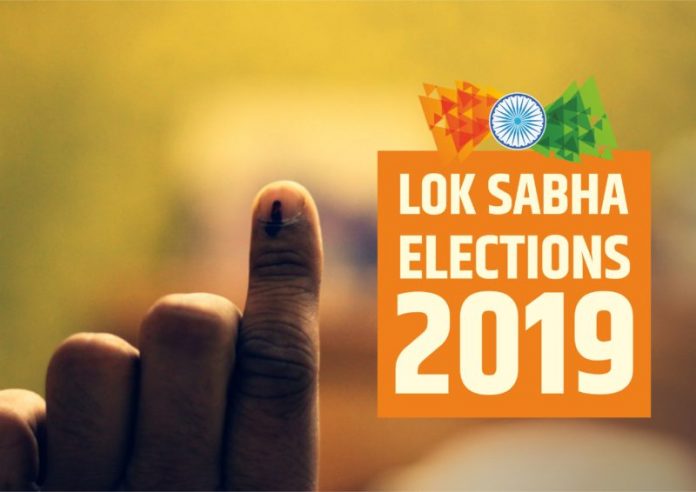 By Nikhat Fatima, TwoCircles.net
The 2019 Indian Lok Sabha (LS) elections were held in 543 constituencies across the 29 states and seven union territories in 7 phases beginning from 11th April to 19th May, 2019.
---
Support TwoCircles
---
The election this time has been a series of interesting twists and turns with a new event unfolding every few days.
A lot of ethically questionable incidents took place while real issues of the people were often put in the backburner. This article is a curation of some of the highlights of the world's biggest electoral democratic process with a focus on some violations, disruptions, and biases in the system.
Model Code of Conduct and Campaign violations
The Election Commission of India (ECI) has framed a model code of conduct (MCC) to ensure that the elections are held in a free and fair process. Among other things, the MCC in paragraph 1 says " any activity which may aggravate existing differences or create mutual hatred or cause tension between different castes and communities, religious or linguistic".
However there have been several instances where the candidates from political parties have used religion in their campaigns.
While some were taken to task by the ECI, others were given clean chits. Here are some examples of candidates who have potentially violated the ECI's code of conduct.
Maneka Gandhi, a Bharatiya Janata Party (BJP) candidate in her speech at Sultanpur said that she is sure to win and told Muslims that if they do not vote for her she would not be helping them. If Muslims come to me for work, then I will have to think [about helping them]'.
Sakshi Maharaj, another BJP MP (sitting Member of Parliament)  from Unnao, had threatened to curse the people if they do not vote for him.
Uttar Pradesh chief Minister Yogi Adityanath was criticised for telling Muslims 'If you have faith in Ali, we have faith in Bajrangbali'.
Adityanath Yogi has also referred to the Indian army as ' Modi's soldiers'.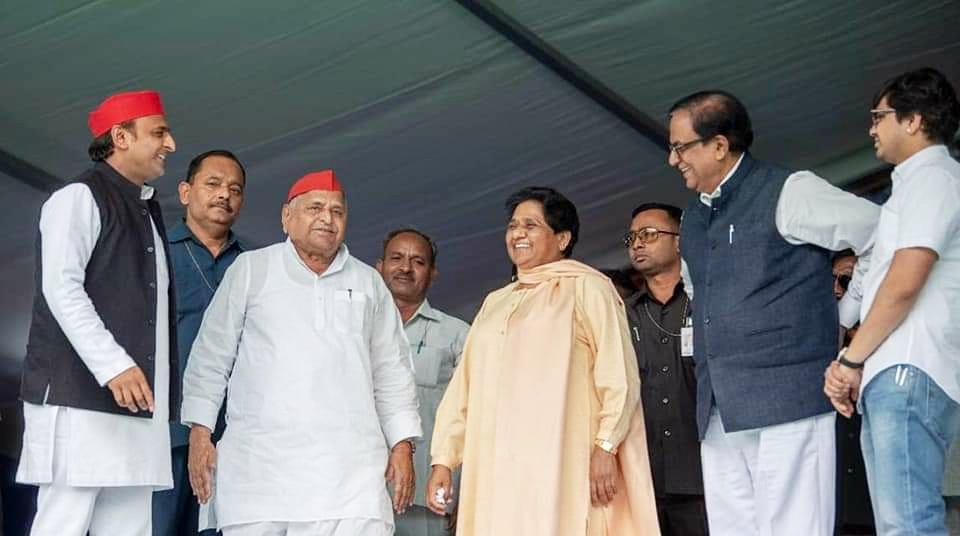 Bahujan Samaj Party (BSP)  leader Mayawati in her speeches in rallies appealed to Muslim voters and had said, "In western UP, where people of all communities live…in Saharanpur, Bareilly, where there is a huge Muslim population…I want to tell the Muslim community…don't divide your votes…give it to the BSP, SP and RLD alliance,"
Giriraj Singh,  a BJP leader said in Begusarai, "The nation will not forgive those who refuse or cannot say Vande Mataram [a slogan adopted by the extreme right as a symbol of Hindu nationalism] and do not respect the  motherland." He also said that "My ancestors died at the Simaria ghat and no grave was built for them but you [Muslims] need three hand spans of space" A show cause notice was issued to him by the ECI.
Another BJP leader Ranjeet Bahadur Srivastava made a controversial statement by asking people to vote for BJP if they want to destroy the breed of Muslims while addressing a gathering in Barabanki, Uttar Pradesh, when he out rightly told the people to either vote for BJP or face consequences.
"In the past five years, Prime Minister Narendra Modi has made attempts to break the morale of the Muslims. Vote for PM Modi if you want to destroy the breed of Muslims. Despite partition, the Muslim population is increasing in the country and soon they will able to get the grip on the power through voting," he said.
He also said, "After the Lok Sabha elections, the party will bring machines from China to shave 10-12 thousands of Muslims and later will force them to adopt Hindu religion."
BJP Member of the Legislative Assembly (MLA) Ramesh Katara of Fatepura constituency, Gujarat told the public that Prime Minister Narendra Modi has installed cameras in polling booths to find out who is voting for whom. "If votes to the BJP will be less in your booth, you will be given less work. Modi saheb, while sitting there, would be able to find out that you did not vote for BJP. Your photos are there on election card, Aadhaar card and even on ration card,".
Azam Khan, Samajwadi Party (SP) leader was served notices by the ECI for his remark about Jaya Prada the actress turned politician wearing "khaki underwear"that is associated with RSS. She was his former colleague and had left the SP to join BJP which caused anger and resentment in him. This remark was also taken seriously by the National Women's commission who issued a notice to Khan and the police also lodged a FIR against him.
Navjotsingh Siddhu, Congress leader and former cricketer was issued a show cause notice when he allegedly warned Muslim voters in Bihar that their votes are being divided by BJP and that they should  instead be united and vote against the ouster of Modi.
Rahul Gandhi while campaigning in Shabdol, Madhya Pradesh, said that Modi has enacted a new law which allows tribal persons or Adivasis to be shot dead. The EC took the complaint by a BJP member seriously and served a notice to him for violating the MCC that states in para 2 that " Criticism of other parties or their workers based on unverified allegations or distortions shall be avoided".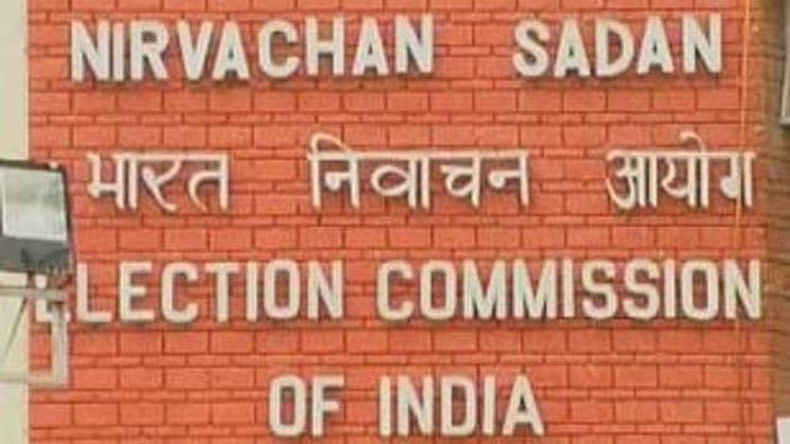 Narendra Modi gets only clean chits from ECI:  
Current Prime Minister Narendra Modi was among the first violators when he attacked Congress Party leader Rahul Gandhi for contesting from Wayanad, Kerala by saying that the Congress was afraid to field candidates where the Hindus were dominant. Hence they chose Wayanad where Muslims were a majority.
During his campaign in the Darbhanga district of Bihar, the Prime Minister also said that if candidates contesting elections do not chant Vande Mataram, their election deposits should be forfeited.
He also announced "Mission Shakti" – an anti-satellite missile test- during the campaign season and claimed that his government had "the courage to conduct surgical strikes on land, sky and space". Using government platforms for promoting party work is against the ECI's model code of conduct.
Modi has also in one of his speeches said 'his' government had ensured the safe return of Indian air force pilot Abhinandan from Pakistan after the Pulwama attacks.
His remark on the late PM Rajiv Gandhi as 'Brashtachari No 1' [#1 corrupt] which was thought of as 'new low' and condemned by not just congress party persons but also others. However the EC did not find any violations as per MCC and hence did not act against the complaint filed by the Congress party persons.
Many of his speeches in Nanded, Karnataka, Ahmadabad, Wardha  and Varanasi were considered controversial by the public and opposition parties but was passed over by the ECI.
Although the Election commission went on giving clean chits to Modi, they were prompt in suspending IAS officer Mohammed Mohsin, who was posted as general observer in Odisha for the elections, for checking the helicopter of Prime Minister Modi and thereby delaying his convoy by 15 minutes on Tuesday.
Finally, his recent pilgrimage to Kedarnath using religion to garner sympathy and votes for his party was also seen by observers as bringing an overtly religious hue to the campaign season and thus violating the model code of conduct.
External Factors Influencing Elections
A TV Channel NAMO  [short for Narendra Modi] was started on 31st March allegedly owned by BJP,  in violation of all rules and regulations such as not applying nor getting any permission from the Information and Broadcasting Ministry. The channel was on air without permission and without a broadcast license. And all that was shown on the NAMO channel were speeches of Narendra Modi and other pro-BJP content. Both the congress and Aam Admi Party complained about it asking whether a political party can run it's own channel?
NaMo TV, basically an advertisement platform for the BJP went off air only on May 17 when all campaigns came to an end.
Food packets with NAMO
Saffron coloured food packets with NAMO written over it were distributed at some polling booths in Gautham Budh nagar district of Uttar Pradesh by the police. But the EC took no action against it saying that the food packets were bought from a food store by the name NAMO foods. Even the magistrate ruled out any mischief.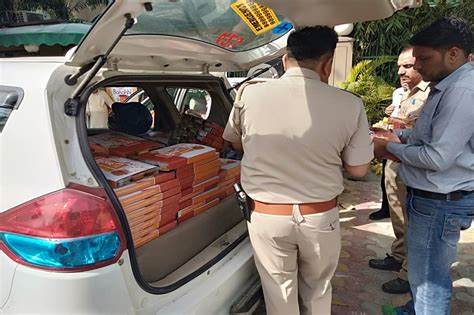 However when some news agencies contacted the food store they denied having supplied the food packets.
Main bhi Chowkidar
A few days before the polls, passengers travelling in trains were served tea in paper cups that had PM's election campaign ' Main bhi chowkidar" ( I too am a watchman) printed on it. The cups were withdrawn and the contractor penalised by the Indian Railways only after a passenger tweeted about it and it went viral.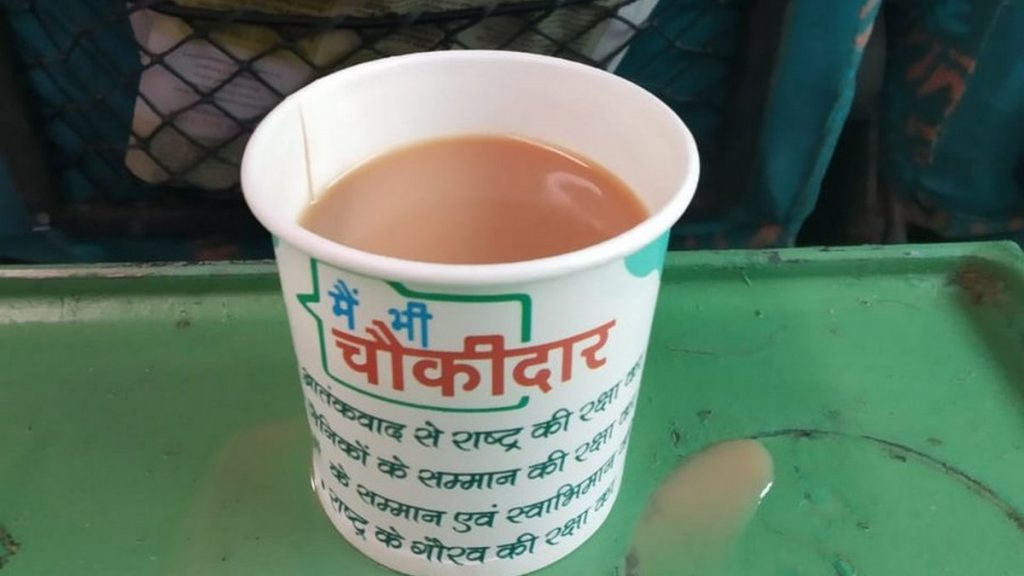 Air India also had to roll back boarding passes that had the picture of Modi on it when a passenger brought it to the notice of the public and opposition parties by tweeting about it. The aviation Ministry was issued a notice by the ECI about this.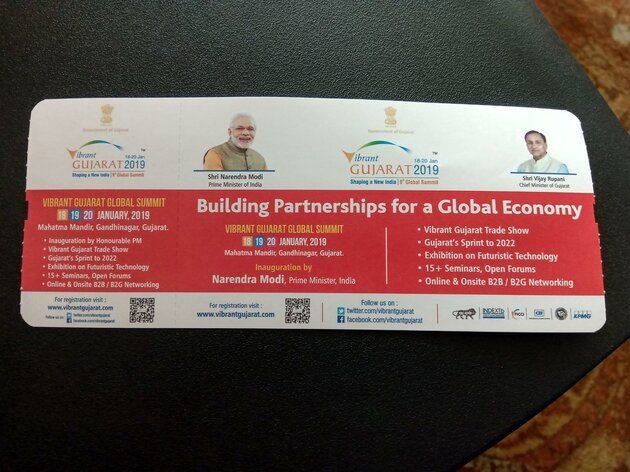 Biopic and web series on Modi
The EC banned the release of the biopic titled ' PM Narendra Modi' till the end of polls which concluded on May 19th .The trailer was also pulled off from YouTube.
But parts of the web series titled ' Modi – Journey of a common man' that began from April 3rd had already aired 10 episodes on the internet. However the ECI asked EROS to stop airing the web series in it's notice on April 20.
EVMs – Malfunctioning, Missing, and Tampered EVMs
Right from Phase I problems with the Voter Verified Paper Audit Trail – Electronic Voting Machines (VVPAT-EVMs) marred voting in many polling stations, resulting in long queues of voters in the blistering heat.  Either the machines had stopped working or were malfunctioning. The CM of Andhra Pradesh wrote to the EC asking for re-polling as many voters  had gone back home when the EVMs were not functioning.
This problem occurred not just in Andhra Pradesh but in many other states like West Bengal, Assam, Bihar, Odisha etc.
Violence also erupted when political parties clashed over the mal- functioning of EVMs.
When nearly 21 political parties filed a court petition regarding the EVM and VVPAT mismatch in counts the ECI filed court affidavit on it. However, the ECI affidavit had false claims in it as documented by The Caravan ( https://caravanmagazine.in/politics/election-commission-lies-affidavit-supreme-court-vvpat-case ) in what was seen as a significant irregularity in the electoral process, the court relied on the false affidavit and ruled in favour of ECI.
Thousands of EVMs and VVPATs malfunctioned and were replaced in many polling booths across India as reported by various news agencies.
Opposition parties in Muzaffarnagar guard EVMs after polls to ensure they were not tampered. They are camping in makeshift tents right from the day of the polling 11th April.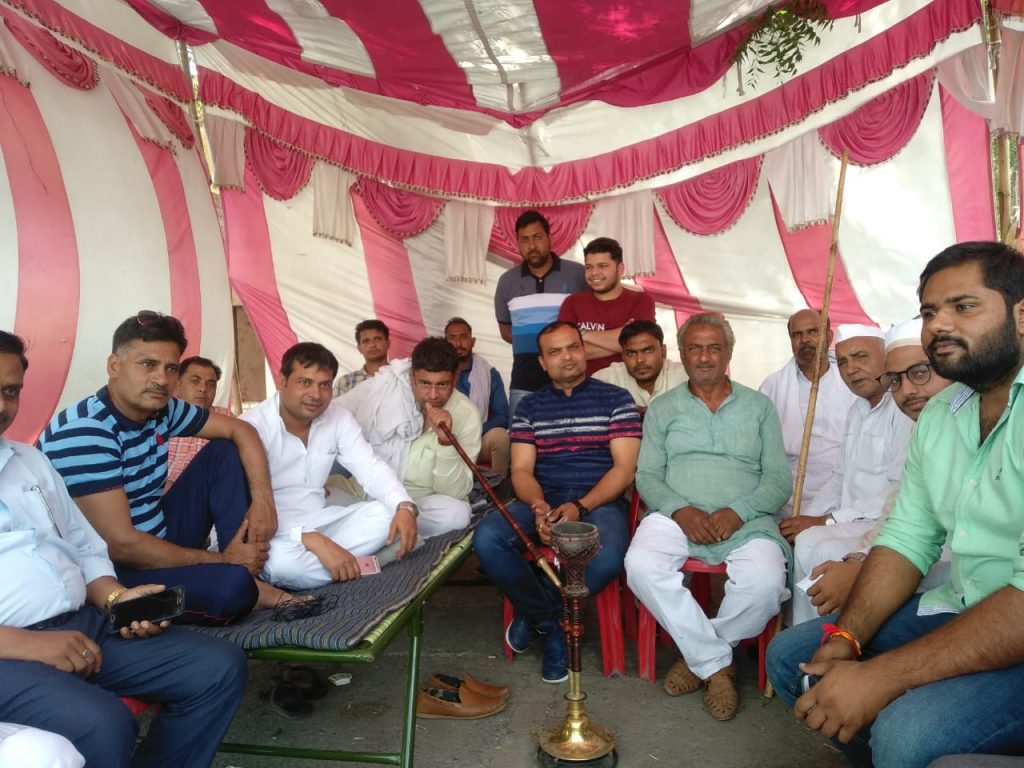 Seals of the Strong rooms where the EVMs were placed were broken and after tampering replaced with new seal. There are allegedly video footage of the same as evidence. These types of incidents have said to have occurred in Sambhal District as reported by jantakareporter.
In another incident the EVMs were taken inside a hotel room in Bihar even as polling was going on May 6th.
Missing voters
Research conducted by RayLabs android developer of Apps for political/ social campaigns has found 15% of all Voters and 25% of Muslim Voters are not present in voter lists. So, 12.7 Crores all Voters and 3 Crore Muslim Voters cannot vote in May 2019 Lok Sabha elections. To address this Khaild Saifullah launched an App called 'Missing Voters' where people could register to get their EPOC ( Electoral Photo identity card) and be eligible to vote. As many as 68,000 people applied through this App.
Despite this, many voters could still not vote despite having voter ids; many of who had travelled to their hometowns just to cast their vote.
Even the erstwhile cricketer Bhisen Singh Bedi and his family could not vote as their names were not in the electoral list.
Am terribly saddened/ashamed that our Acknowledgment/Receipts Dt 24/2/'19 shown below did not have our voting names in polling booth..I didn't know where to look as Polling Officials & Police were busy taking 'selfies'-Never felt so humiliated..all fr the sake of Indn Democracy! pic.twitter.com/flyTVRXGEH

— Bishan Bedi (@BishanBedi) May 12, 2019
No Roads No votes
While many people could not vote because their names were missing, the voters in Gaon villages  Ansulem and Marlem  refused to vote till roads were built in their villages forcing the collector to initiate some action seeking help from Public welfare department (PWD).
The same form of protest picked up in other villages in Bihar also where the villagers and the sarpanch said ' Road nahi toh vote nahi'. There were zero votes in at least 6 villages.
People forced to vote for one specific party
In some polling booths the voters were asked to vote for a specific party while the leaders/ party members breathed down their necks.
Videos of party leaders' presence in the polling booths and forcing voters to vote for their party have been circulating on WhatsApp and other social media. Some of these videos were from Faridabad where voters were asked to vote for lotus.
Some videos were however found to be fake but for the one that was genuine complaints have been filed.
"Asked To Pick Lotus": Faridabad Woman Seen In "Booth Capture" Videohttps://t.co/0JUgjBHEw5

— Arvind Gunasekar (@arvindgunasekar) May 14, 2019
People forced to not vote
Many people in a village of Chandauli constituency informed news agencies that people from the BJP forcibly applied the indelible ink on their fingers and they were each given Rs.500/- and told not to vote. The people of Tara Jivanpur disclosed this incident which was covered by the media. Party workers of BSP and SP joined the villagers in their protest against this illegal action of the BJP.
The BJP, however denied this. But no investigation was ordered nor any action taken against the people responsible.
Pragya in the fray
Pragya Singh Thakur, a firebrand extreme-right wing ideologue connected to "false-flag" terrorist attacks in Malegaon, Maharashtra, joined the BJP on April 17 , and filed her nomination from Bhopal on 23rd. Although the father of one of the victims of the Malegaon appealed to the court to disallow her candidature, she went ahead and filed her nomination. Pragya Singh, in her interviews has called for a Dharm Yudh (Holy War), and has referred to the Babri mosque as 'kalank' (blemish). She has also spoken ill about the Anti-Terrorism Squad chief Hemant Karkare who was assassinated in a large scale terror attack in Mumbai in 2007 saying that he died because she had cursed him for investigating her ties to domestic false-flag attacks.
She has also openly admitted that she was among the people who demolished the Babri mosque, and has called Nathuram Godse, Mohandas Gandhi's assassin a patriot, only to retract her statement later when her party BJP distanced themselves from that remark.
Though Modi has said that calling Godse a patriot is unforgivable, he did not cancel her candidature.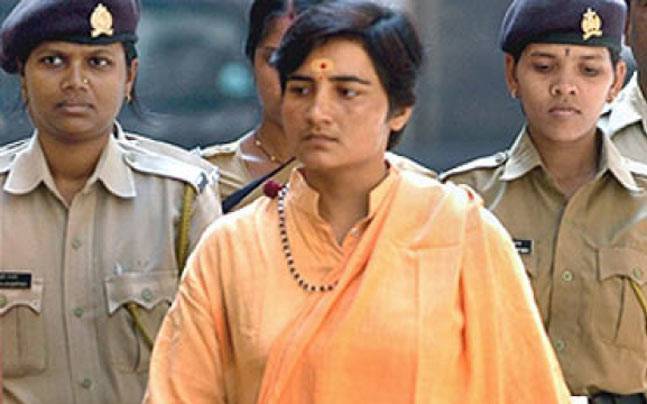 Seizure of narcotics, alcohol, and money during elections
Election time in India means free flow of money, liquor, drugs, food, and other freebies to woo voters. As the final phase concluded the EC has seized narcotics, alcohol, cash, liquor, precious metals and other materials worth crores of rupees.
In the last phase itself the cash seized is 839 crores as reported by ANI.
Violence in West Bengal
Incidents of violence occurred in various places in West Bengal over different reasons as clashes took place between the regional party Trinamool Congress and BJP. A voter was hacked to death, there were gunshots, stone pelting, arson, lathi charge, and bombs. The Lok Sabha Election of 2019 were the most violent in West Bengal but were less violent in other states like Punjab, Andhra Pradesh, and Bihar.
With the last phase concluding on 19th May the exit polls have begun from 6.30 onwards. Currently most of the exit polls predict victory of NDA.
But the counting begins on 23rd when the actual winners will be announced.
SUPPORT TWOCIRCLES
HELP SUPPORT INDEPENDENT AND NON-PROFIT MEDIA. DONATE HERE