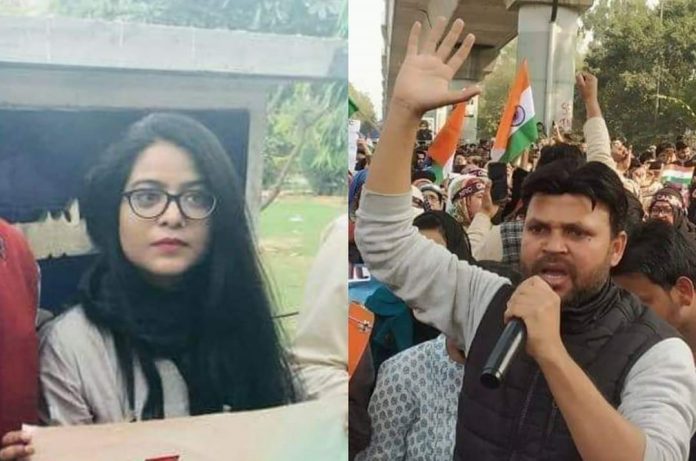 TCN News
An official note by Jamia Coordination Committee (JCC) of Jamia Millia Islamia University has revealed that another student activist, Asif Iqbal Tanha was arrested in connection with police brutality meted out at students on December 15, 2019.
---
Support TwoCircles
---
"Delhi police is shamelessly witch hunting Jamia student leaders," said JCC.
It is to be noted that three student leaders Meeran Haidar, Safoora Zargar, and Shifa-ur-Rahman are already in prison under false charges of inciting the Delhi violence. One of them, Safoora, who is three months pregnant, has also been a victim of misogynist comments on social media by Hindutva supporters. Asif, originally from Jharkhand and a final year student of Persian, has been booked for police action in the campus. He was arrested by Delhi Police special cell on Saturday around 8 PM from his residence in Delhi.
Asif has been a prominent face and one of the strongest voices of dissent during the anti CAA protests across India. He was initially called for interrogation but later produced in front of the magistrate from where he was sent to Tihar jail in judicial custody, shocking the JCC with this latest arrest of one of their team members. JCC has accused the Delhi police of "targeting student activists instead of enquiring the Northeast Delhi violence and arresting the real culprits."
JCC has said it would "continue the fight against the fascist government and its genocide enabling laws like CAA/NRC/NPR," highlighting that "all the conspirators and perpetrators of Northeast Delhi violence are roaming free and it is our leaders who are being sent to jail and slapped by draconian laws."
JCC has concluded its latest statement demanding "all democratic forces to rise in protest to stop this illegal and revengeful police action", urging the government to "release all the political prisoners arrested in relation with the anti CAA/NRC movement."
SUPPORT TWOCIRCLES
HELP SUPPORT INDEPENDENT AND NON-PROFIT MEDIA. DONATE HERE