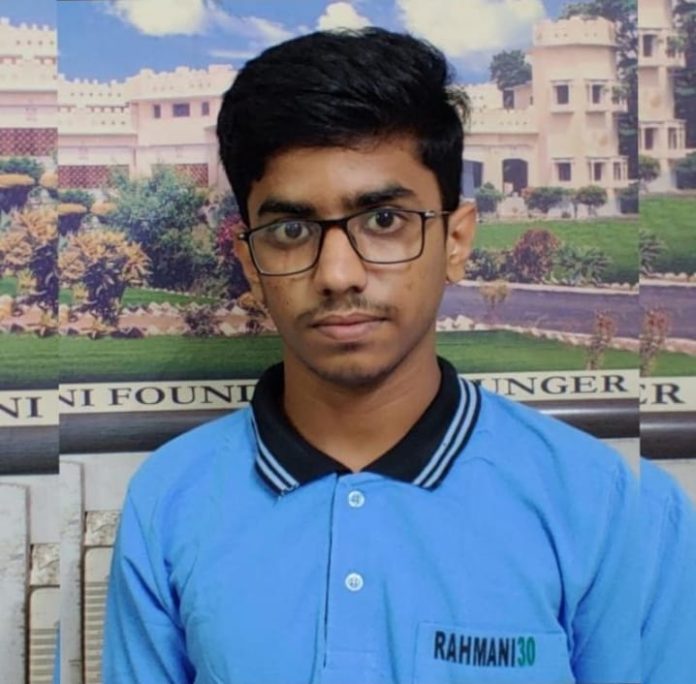 Mohammad Zeya Belal from a remote village in Bihar has topped the list of successful candidates from Bihar in this year's NEET. A Rahmani 30 alumni, Belal credited his success to the positive environment at the institute founded by late Maulana Wali Rahmani.
Sami Ahmad | TwoCircles.net 
---
Support TwoCircles
---
BIHAR – Mohmmad Zeya Belal is a brilliant student. He has topped the list of successful candidates from Bihar in this year's NEET – the top medical entrance test of India held by the National Testing Agency (NTA). His All India Rank (AIR) is 19th with a score of 715 out of a total of 720. He answered just one question incorrectly out of 180 questions.
His All-India Category Rank (OBC) is 3rd. Belal will turn 18 on November 28. He is a product of renowned Rahmani 30 of Patna.
Belal hails from Pandaul, a remote village in the Madhubani district of Bihar, some 180 kilometres north of the capital Patna. Interestingly, he has cracked the toughest engineering entrance test JEE (Advanced) meant for the IITs. Even more importantly, he got admitted to the top-ranked Indian Institute of Sciences, Bangalore after clearing the Kishore Vaigyanik Protsahan Yojna – a test meant to tap the young scientists.
Belal told TwoCircles.net that he is interested in medical studies and is raring to get admission at AIIMS, New Delhi, India's top medical studies college.
Belal is the youngest of three brothers. One of his brothers Abdullah Ansari works in Guwahati and the eldest one is a teacher.
Belal said his elder brother is like a mentor for him as "our father Mohammad Masud Alam Ansari, who was a Physics teacher, died in 2010." Belal was 7-years-old at that time. His mother Ruhi Khatoon is a housemaker.
Belal passed his 10th from S.K. High School, Pandaul with 90% marks and 86.2% in his 12th. He got to know about Rahmani 30 from his senior Nafe Faiz. His studies at Rahmani 30 was a mix of offline and online education amid the Covid-19 lockdown.
Belal is all praise for his teachers at Rahmani 30. He aspires to be a cardiologist after completing his MBBS. "I want to thank Atul sir for his continuous support. He is an academic chief there and keeps away from any limelight," he said.
Belal cites two things as U.S.P. of Rahmani 30. "The environment for self-study and group discussions are its hallmark. The group discussion is a big help in doubt clearing," he said.
Belal believes in focused and disciplined studies. He was focused to succeed in NEET though he cleared JEE (Advanced).
He said that that he had to study Mathematics for his Physics preparation which helped him crack the engineering test too.
His mother Ruhi Khatoon told TwoCircles.net said that she didn't have to tell Belal to study. Her only complaint with Belal is that he doesn't eat well. She is ecstatic about her son's success and distributed sweets in the village.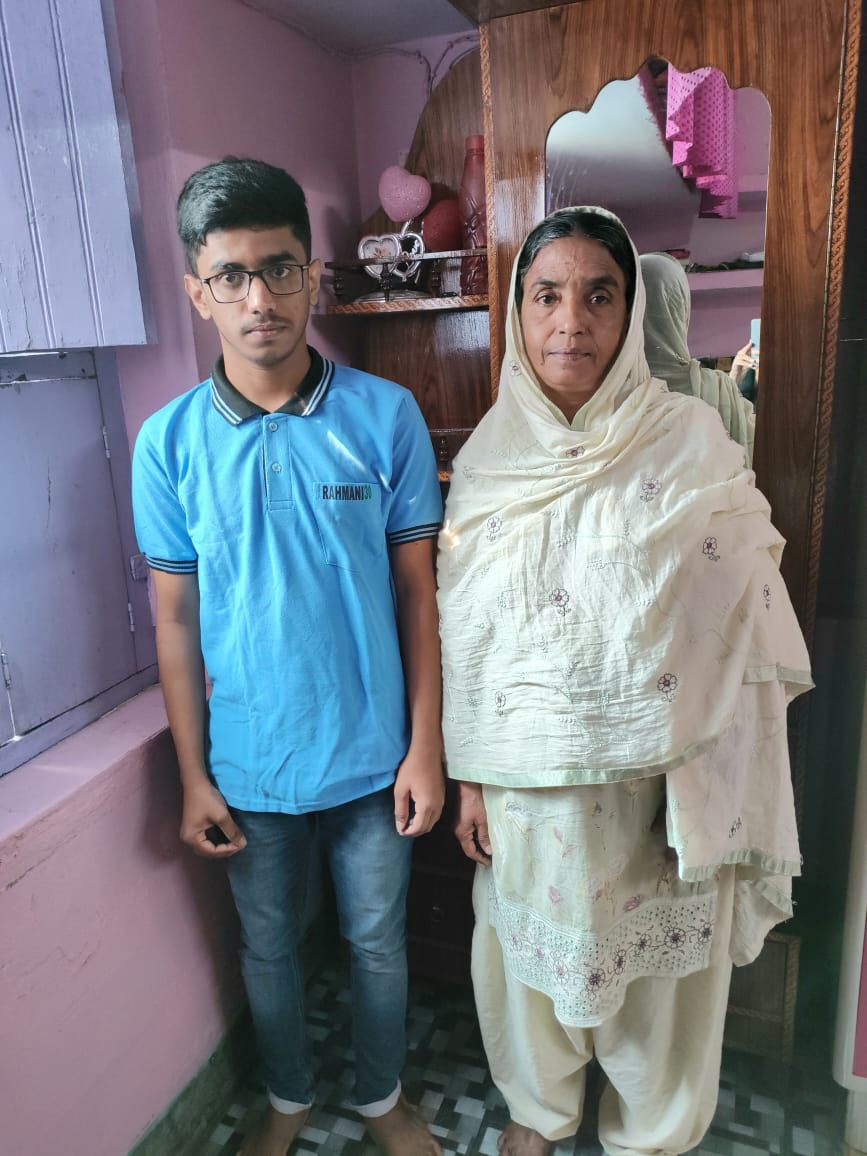 Belal's brother Abdullah said that it was Amir-e-Shariat late Hazrat Maulana Wali Rahmani's efforts that brought success for all the students of Rahmani 30. "Belal was helped immensely by Atul sir there," he said," he said, adding, "The environment at Rahmani 30 is quite helpful for organized studies."
"Despite the absence of our father, I didn't have to force Bilal to study. He would always do it on his own," he said.
Belal said that he follows sports but cites a lack of time for not pursuing it fully. His scores at NEET (National Eligibility cum Entrance Test) give a picture of what he has achieved. His percentile obtained in Physics is 99.9969565. He obtained 99.9942368 percentile in Chemistry and Biology he got 99.9987049 percentile. The cut-off marks for qualifying as per Medical Council of India is 50th for unreserved and EWS (Economically Weaker Section) category which falls between 720-138 number. For OBC (Other Backward Castes) it is 40th percentile which falls 137-108 marks.
Tausif Alam has studied with Belal for quite some time and himself has been allotted a seat in IIT, Delhi. Talking about Bilal's success, he said, "Belal has a completely different mind. He is both a hard worker and a smart working boy. We all knew that he would do better. We all are happy that he achieved such a feat."
On the night when the NEET results were announced, discussions went on till 3 o'clock. In 2020, fifty students of Rahmani 30 qualified NEET and got admission in different government medical colleges for MBBS. This year the number is expected to be better.
Sami Ahmad is a journalist based in Patna, Bihar. He tweets at @samipkb. 
SUPPORT TWOCIRCLES
HELP SUPPORT INDEPENDENT AND NON-PROFIT MEDIA. DONATE HERE