Jushna Shahin's passion for the sport made her achieve the unthinkable.
Najiya O | TwoCircles.net 
---
Support TwoCircles
---
KERALA — Jushna Shahin's earliest memories are of watching football matches on TV with her family in Kerala's Mangattuparamb village. As a die-hard Lionel Messi fan, Shahin got her chance to do her bit for the game in 2009 when she was selected as one among the 70 students in JNU for the language assistant program in Spain by the Ministry of Education, Spain. "In our village, girls rarely went outside of their homes, other than going to school etc," Shahin, a teaching assistant and football reporter in Spain, told TwoCircles.net. "Girls going out to play was out of the question, and that put an end to my dream of playing the sport."
The Kendriya Vidyalaya high school where she studied encouraged sports, but Shahin was not comfortable with the usual sports uniform of shorts and t-shirt. 
This did not keep the girl away from football. "I  spent my time learning about the sport, and its laws and rules," she said. 
Love for Spanish and Messi
Shahin said she wanted to study Spanish when she was in 10th grade so that she could talk to Messi."I don't know if it will materialize or not but I will make efforts," she said. 
In 2019 when she got her first salary working in Spain, Shain bought tickets for the UEFA Champions League in Barcelona to see her sports hero play live. "It was unreal and amazing," she said. 
The following day, she went over to the Barcelona club's office and handed over a hand- letter meant for Messi, hoping that he would reply one day.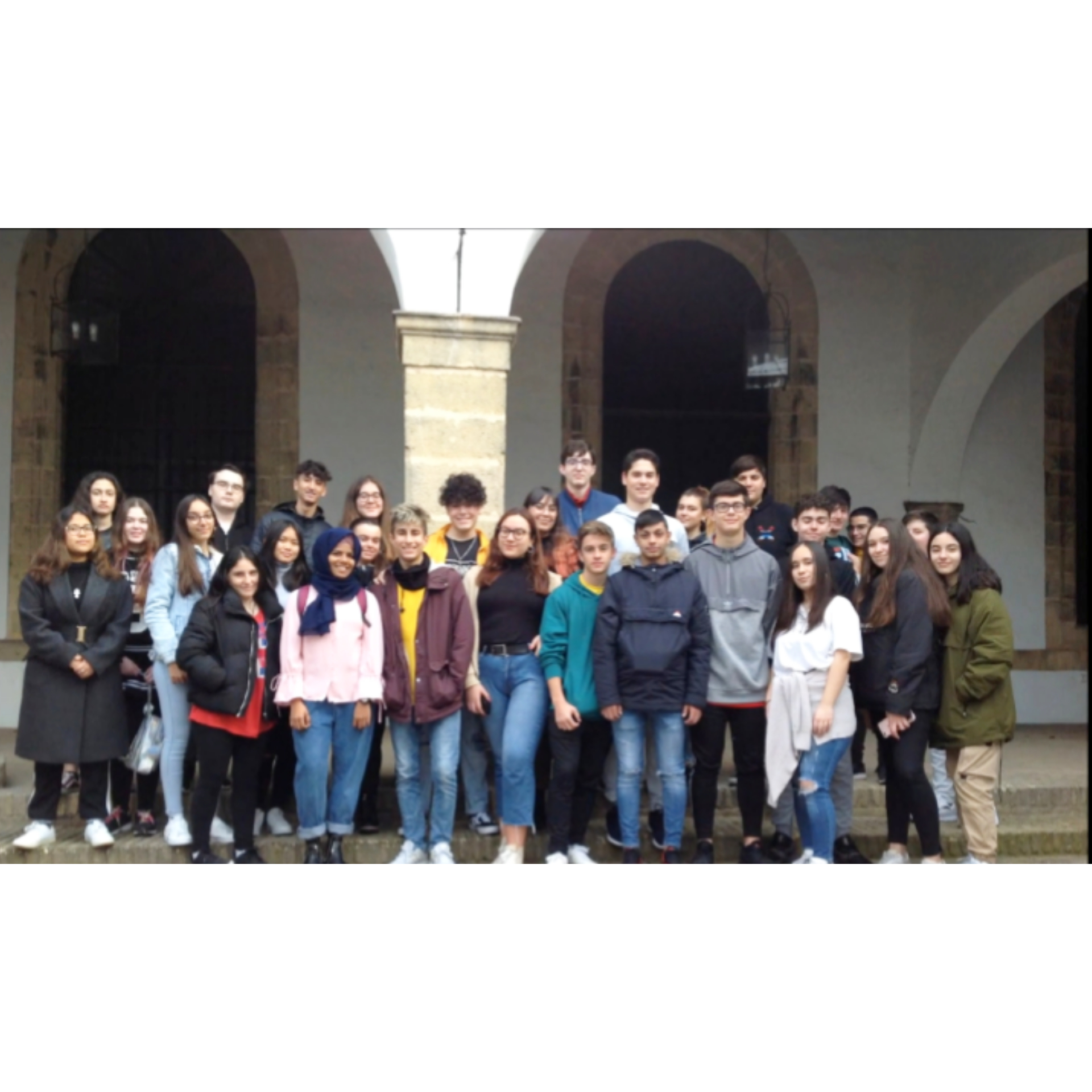 Last year when Messi moved to the Paris Saint Germain (PSJ) football club in France, Shahin flew to Paris and witnessed the team getting trained. "My heart-throbbing moment was when I watched Messi getting trained," she said.

While in 11th grade, Shahin attended a camp organized by students of central universities to help those interested to pursue studies outside Kerala. Contacts she made from the camp helped her  for the entrance exams. "Even after I  cleared the exams, my  parents were not  convinced about pursuing Spanish as a graduation course. However, they gave in to my wishes," she said. 
In September 2019, Shahin traveled to Spain on her first international trip. 
After landing in Spain she found that the Spanish she had learned from textbooks was not the same as spoken by people in Spain. "It was a challenge. Also, the other Indian student's who had been selected were all placed in different cities of Spain. To travel to a new country was exciting but I felt tense and insecure initially," she said.

Love for sports writing
In 2014, when Shahin was at JNU, she started writing journalistic pieces for the Companion magazine. She would  write short reports about the matches she watched. Her interest in sports writing led her to report for The Footy Times, which is an online magazine devoted to publishing football journalism. She started reporting for the magazine during the 2018 FIFA World Cup and has been writing for it since. She has also reported for Malayalam news channel MediaOne and online news website MaktoobMedia.
Shahin  recalled two events as the most exciting during her work as a football reporter. In 2021 when the stadiums were closed to the public amid a global pandemic, she was one of the few media persons with accreditation pass reporting the semi-finals of the Copa del Rey in Spain. "I was seven months pregnant at the time," she said 
In February 2022, she got accreditation from the Paris Saint-Germain (PSG) Football Club to report the UEFA Champions League round 16 in Paris. She also attended a press conference at the home stadium of PSG club where hers was one among the ten questions asked to Karim Benzema (Real Madrid captain). "Now that stadiums are open for the public, I don't think I will get the chance to go in with the media persons alone to watch a match in a closed stadium. That makes my reporting during the last year very special," Shahin said.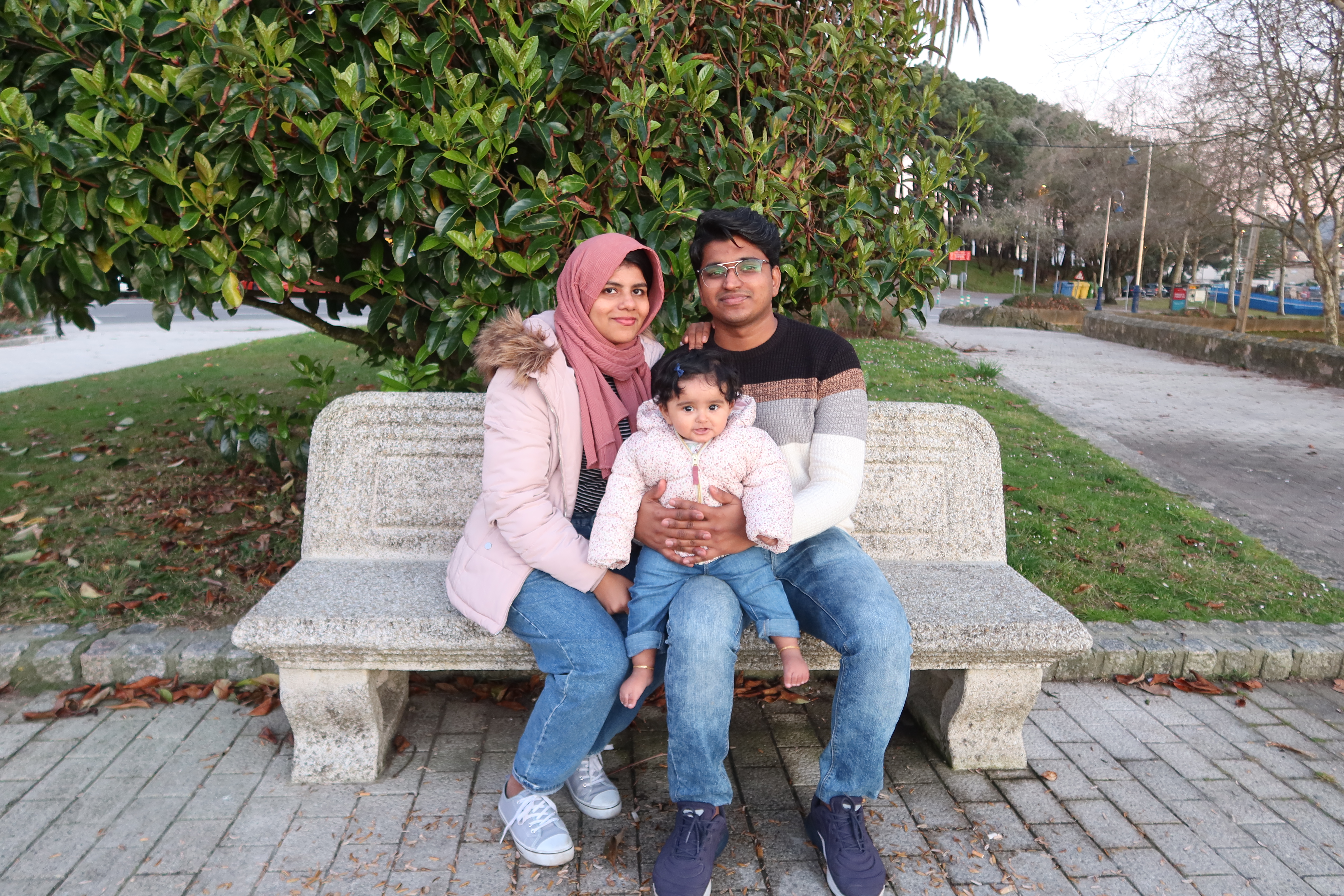 Having been called crazy for her dreams and passion, Shahin shrugs it off and said, "What's important and special for you might be very silly for the other person. It's better not to see and look at your dreams in other people's frameworks. Create your own dream and respect it, and be confident. Instead of just dreaming it, try to work on it. The only thing that matters is whether you are happy with it or not," she added.   
Shahin's parents had seen her love for football only as a childhood interest and never knew she would pursue a career related to the game.

"More than her craze for football through Messi, I am happy that she is in the field of football journalism," said her father CKA Jabbar, veteran journalist and associate editor of Malayalam news portal kvartha.com. "Love for football and writing have been in her since childhood, and she worked hard to follow her dream," said her mother, Nazila CH, working in the Animal Husbandry Department under the Government of Kerala in Thiruvananthapuram.
Shahin now lives with her husband, Awad Ahmad, and eight8-months-old daughter in the city of Vigo in north-western Spain. 
Najiya O is a freelance journalist based in Calicut, Kerala. She tweets at @najiyao
SUPPORT TWOCIRCLES
HELP SUPPORT INDEPENDENT AND NON-PROFIT MEDIA. DONATE HERE