By Snobar | TwoCircles.net
---
Support TwoCircles
---
Rehna Shajahan, a multi-degree holder from Kerala's Kottayam city, made a world record by becoming the first person who achieved 81 online course certificates in a single day.  She entered into the international book of records in 2020 during the pandemic by breaking the previous record of obtaining 75 certificates in a single day.
She attempted courses offered by Google, Meta, Microsoft, Amazon, and others. The majority of the courses were in digital marketing and finance, with most requiring a 70% passing rate to receive a certificate.
Shajahan is a social activist and career coach. She has trained more than a thousand students across the world. She was also employed as an HR professional in a multinational corporation based in Dubai, but she had to resign due to her father's health concerns.
In this interview with TwoCircles.net, Shajahan narrates her story behind her great achievement of making a world record of achieving 81 online course certificates in 24 hours. And as a hijabi Muslim woman, she also shares her thoughts on the hijab controversy in Karnataka, and the importance of education for women.
Q. How did you obtain the 81 certificates online? And how did the idea of obtaining these qualifications come to you?
Rehna: I missed out on Jamia Millia Islamia's M.Com admission by 0.5 marks. I had scored 90 percent in graduation. I never imagined that 0.5 points would have such an impact on my life. Even though I was a zero in front of my friends and family, I had a glimpse of hope, and I was fairly confident that there is a silver lining to every adversity.
With the support of my family, I joined for two masters through distance mode: MSW (Masters in Social Work) and PG Diploma in Guidance and Counselling) simultaneously at the same university and started working with an NGO, Women's Manifesto, which runs for Women's Empowerment, as a project coordinator. The very next year, I appeared for the MBA entrance in Jamia. And out of more than 10,000 students who competed across India, I was the only student to crack the exam from Kerala.
My education continued online right after my second semester when COVID hit the world. And I really wanted to try something big this time.
Dr. Sharnas Muthu, the General Secretary of Women's Manifesto NGO, was the one who encouraged me to set a world record in education and she was the only who made me a social activist. When Dr Muthu asked me to try for the world record, I thought it was a joke at first. Then I remembered that I used to be a very introverted woman, and now I'm chasing three masters with real-life experiences. So why not give it a try?
The category of world records I tried was "maximum online certification in 24 hours," and the previous record was 75 certificates per day. I prepared for 100 online courses and their exams two months before the record.
On November 28, 2020, I started taking online courses in the early morning. I was able to pass 15 certifications in a few hours and, as always, I believed in myself and continued.
The moment I had crossed 75 certificates, I became the happiest person in the world.
Who gave you the motivation to achieve this great feat? 
My motivation is always my family, especially my mom and my sister. I can proudly say that my mom is a rank holder with an MA in History and two B.Ed in Social Science and English, and she is in her 50s. And my sister was always her school's topper. These two are my inspiration in education.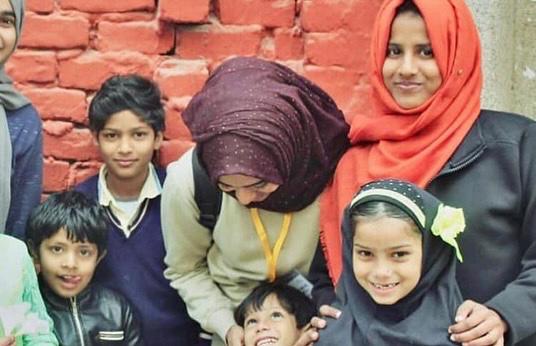 As a hijabi woman, what are your thoughts on the hijab controversy in Karnataka? 
In support of this context, I'd like to share my own personal experience. In 2011, I was a student of a school which did not permit me to wear a hijab. Until 2011, no one had questioned or fought against this injustice. However, five hijabi students, including myself, decided to protest this injustice.
Muslim girls in Karnataka are being harassed every time. They remove their hijab before entering the classroom. Teachers and other male students mock and bully them. It has not only put Hijabi students' academic lives on hold, but it has also resulted in many Hijabi students losing who they considered their closest friends. The controversy has caused a schism among Muslim students.
In this country, the character of a woman, the merit of a Dalit, and the identity and patriotism of a Muslim are constantly questioned. For all those who support such unacceptable offences, I just have one question to ask: do you personally know even 10 Muslims, 10 Hijabis, or 10 Kashmiris, 10 refugees or 10 dalits? Then why are you so certain you know what their entire communities want? The greatest fear is the fear of the unknown. Please have a look around and see how our country is transforming into a 'Hindu Rashtra.' And if you remain silent today, you are accepting fascism and are a part of it.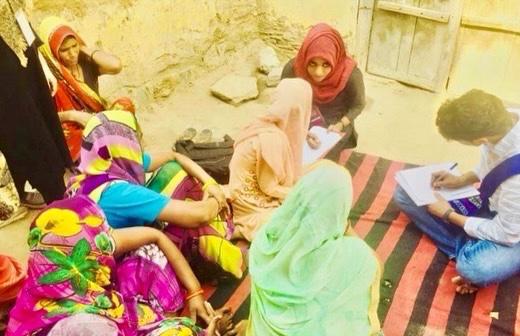 Do you think that the government order banning the hijab violates fundamental rights? 
Of course, the hijab ban violates the rights to freedom of religion, freedom of expression, and education without discrimination.
After a ten- day marathon hearing, a bench of justices Sudhanshu Dhulia and Hemant Gupta concluded that schools must be free from all religious elements to ensure that transmission of knowledge takes place "without any separation or walls"
On the other hand, in April, a 46-year-old Sikh woman petitioned against the Hijab ban in Karnataka, saying, "If I Cover My Head, Why Can't She?" In this country, Sikh women can wear turbans without being stopped or questioned. So, why are Hijabi girls barred from wearing the Hijab? How does wearing a hijab only affect societal unity? They are just following the right to choice, going about their business, and causing no harm to anyone. Hijab ban violates the right to religious freedom, freedom of expression, and equal access to education. It is deeply disappointing to see that the judiciary itself is violating fundamental rights.
On the contrary, we talk about empowering women yet we are denying them the right to choose. It isn't just about religion but the freedom to choose.
What do you think this hijab issue will impact on Muslim girls' education in India? 
A ban on hijabs would have a 'clearly impact' on Muslim students' access to education. The ban completely ignores the struggle of ordinary women from minority communities to acquire an education. It also ignores their aspirations to realise their dreams and goals in a space that, under the Constitution, is open to all without discrimination. In a context, where India claims to be a secular country are being violated every day.
What message do you want to give to Muslim women in terms of education?  
It is said that "to educate a woman is to educate an entire generation". So the best investment any society can make is to invest in educating women. When girls are educated, the economy and the standard of living rise.
According to the teachings of Islam, education is very important. The first revealed word of the Quran commanded the believers to "Read!"This command did not distinguish between male and female believers. Never be disappointed by what you don't have because something better is on the way. You never realise how capable you are until you have no choice but to be capable. And I have proven it with my life. The only predictable thing about life is its unpredictability, so just go with the flow.
(Snobar is an independent journalist based in New Delhi. She tweets at @Snobar19)
SUPPORT TWOCIRCLES
HELP SUPPORT INDEPENDENT AND NON-PROFIT MEDIA. DONATE HERE