TCN News
More troops moved in Kashmir, sparking rumours and creating unrest and panic in the valley
---
Support TwoCircles
---
About 10,000 Para military forces were deployed in Kashmir on the orders of the Home Minister a few days ago creating panic among the residents of the valley. And now yesterday more than 28,000 troops have been deployed from the CRPF and other companies of security forces and have been posted in vulnerable spots in Kashmir especially at all entry and exit points of Kashmir.
Sources of TwoCircles.net, reported that a chopper was hovering above constantly during the day today and around 25 deputy Superintendents of Police have been transferred. Even classes in educational institutions have been suspended till further notice.
The Srinagar Airport Director called a meeting of Special Airport Security Committee after security advisory issued by Government of Jammu & Kashmir; after which rumours of all kinds are being whispered, creating a sense of fear and unrest amongst the residents.
After the Government asked the Amaranth Yatris and tourists to cut down their stay and leave the Kashmir valley as soon as possible, there has been chaos and tension and people are rushing to ATMs, petrol pumps most of which are running dry and to shops to stock up essential commodities.
Rumours are abuzz that Kashmir will be divided; Jammu will be made a state, Ladakh and Kashmir union territories. Article 370 and article 35 will be abrogated; curfew will be enforced and governor rule will be imposed.
However leaders of different political outfits have made attempts to dispel the fears of the people by having an informal meeting and meeting the governor of J & K Satyapal Malik.
Though initially, as per TCN sources, the forces did not allow Mehbooba Mufti to move out of her house, the leaders soon met up at Sajjad Lone's place.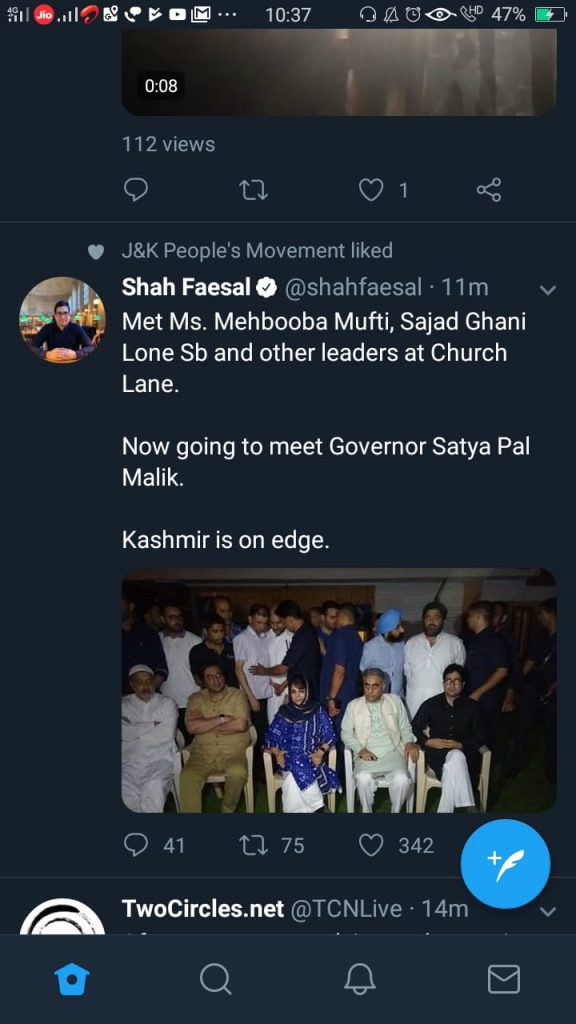 The reasons cited for sending the troops and curtailing the visit of the tourists and pilgrims is that terrorists could be planning an attack on 15th of August. And the additional troops are for security and to counter insurgency.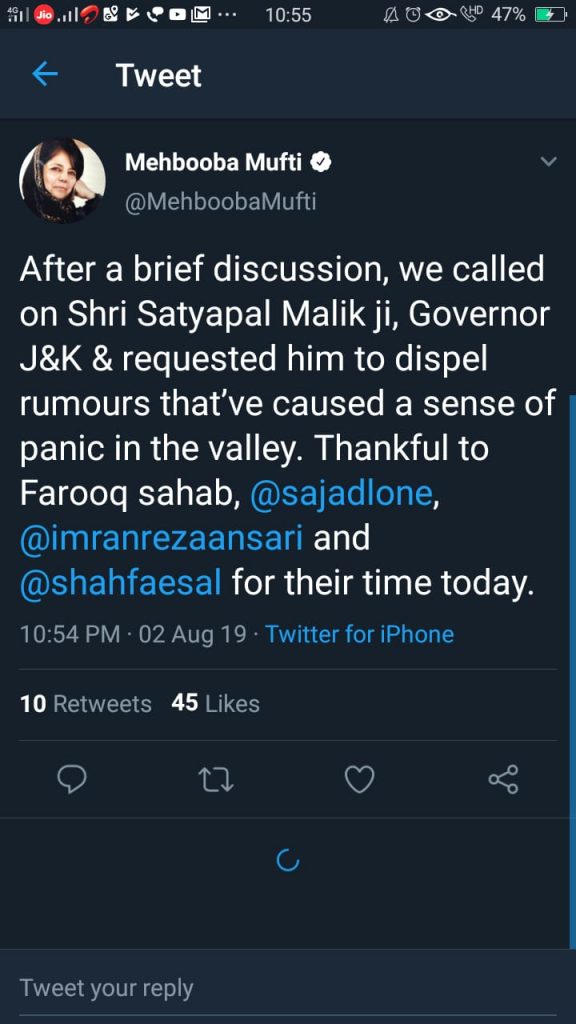 The advisory issued by the J&K administration, meanwhile, read: "Keeping in view the latest intelligence inputs of terror threats, with specific targeting of the Amarnath Yatra, and given the prevailing security situation in the Kashmir Valley, in the interest of safety and security of the tourists and Amarnath yatris, it is advised that they may curtail their stay in the Valley immediately and take necessary measures to return as soon as possible."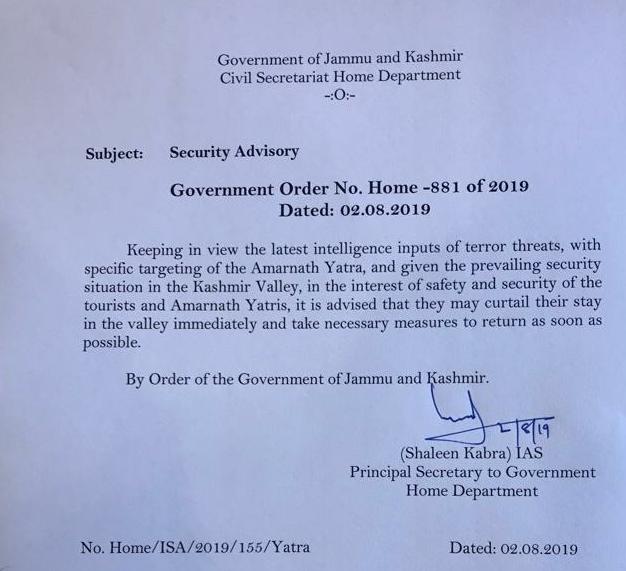 SUPPORT TWOCIRCLES
HELP SUPPORT INDEPENDENT AND NON-PROFIT MEDIA. DONATE HERE